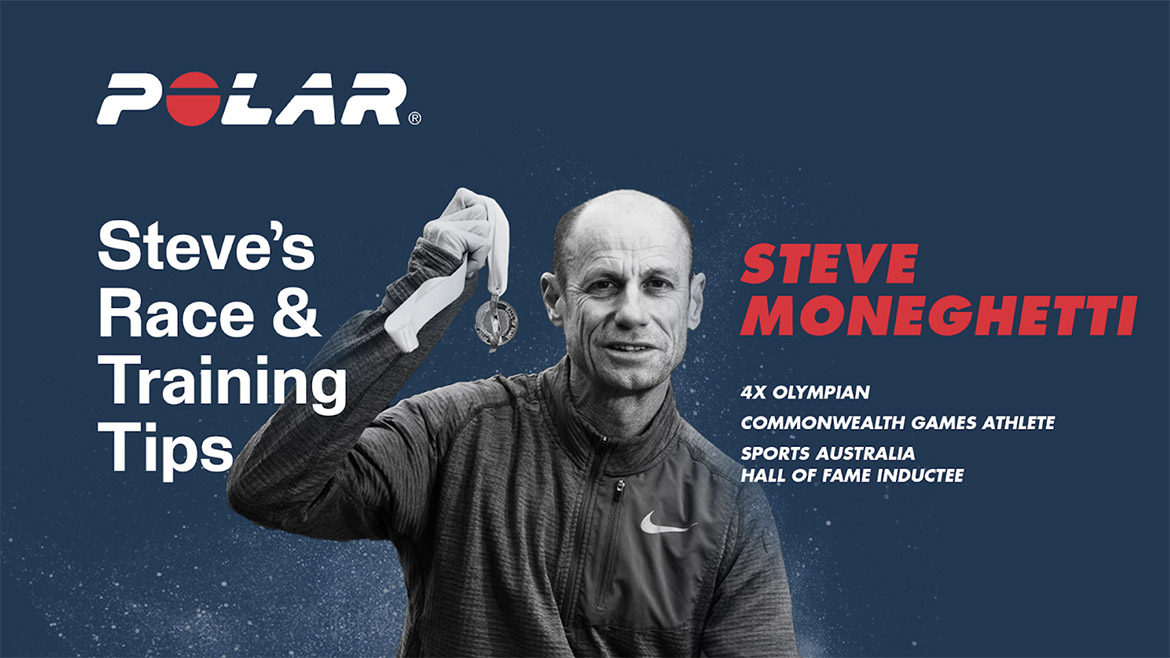 Running Training and Racing Tips with Steve Moneghetti
Whether you're heading for a start line for a 5/10/21 or 42 km race, or just looking to make the most out of your running and fitness, Australian running legend Steve Moneghetti has some wonderful tips to share to help you along your way.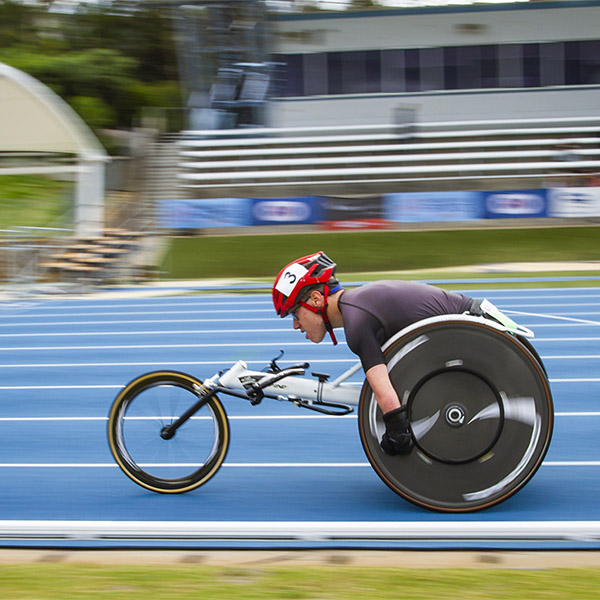 Model Citizen Elijah Set To Roll In CPL 10KM Wheelchair Race At 2022 Village Roadshow Theme Parks Gold Coast Marathon
The avid footy fan who likes shopping in his spare time counts Australian wheelchair racing legend and Gold Coast Wheelchair Marathon and Half Marathon record holder Kurt Fearnley amongst his idols. And he's also drawn more than a little inspiration from locally based Gold Coast 15km Women's Wheelchair record holder Sara Tait, who is also a Paralympic triathlete.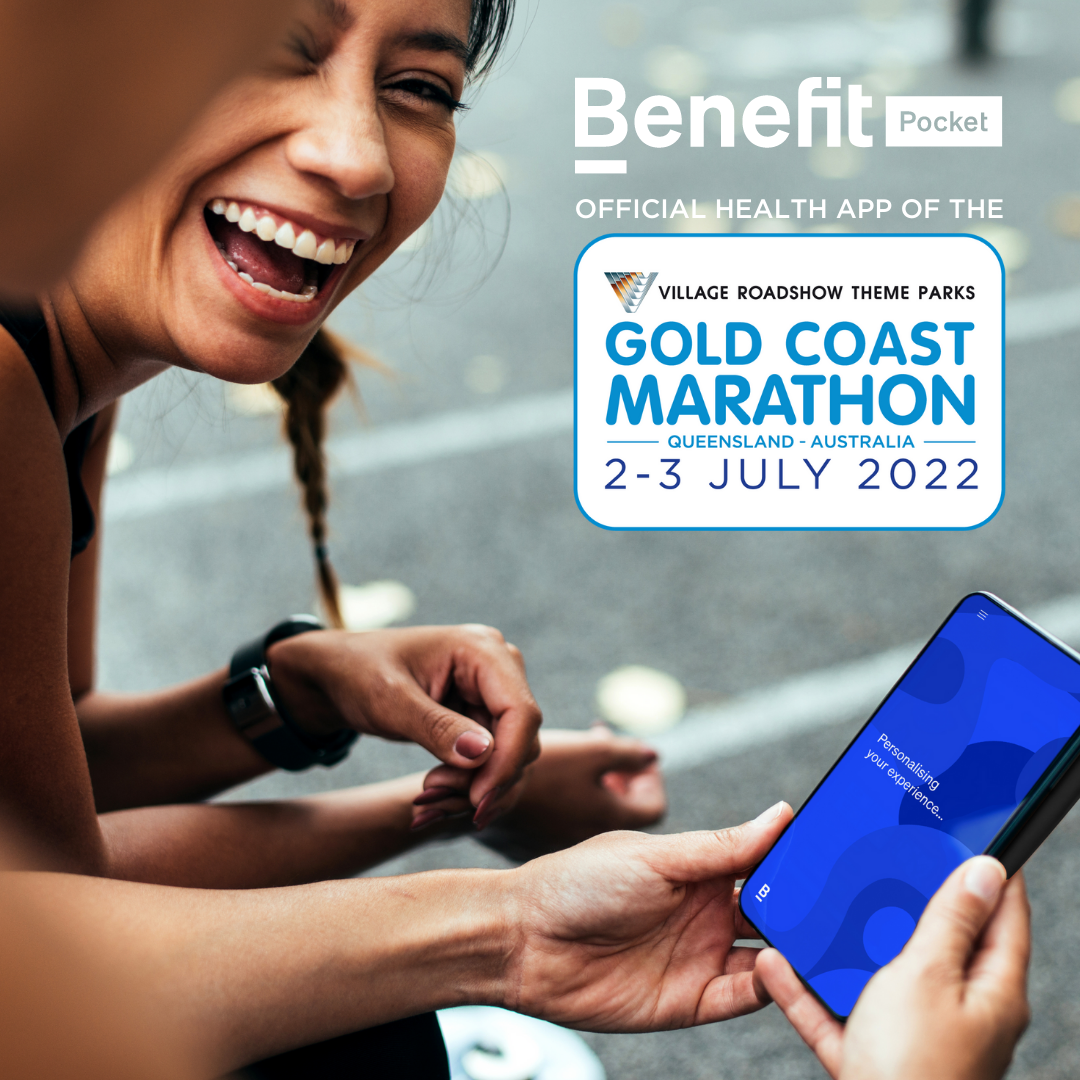 Benefit Pocket announced as official health app of the 2022 Village Roadshow Theme Parks Gold Coast Marathon
Recovery is a major part of any athlete's training and competition programs and the participants in the Village Roadshow Theme Parks Gold Coast Marathon events can now have all the help their aching muscles need right in their pockets. That's because Benefit Pocket was announced today as the Official Health App of the 2-3 July 2022 event.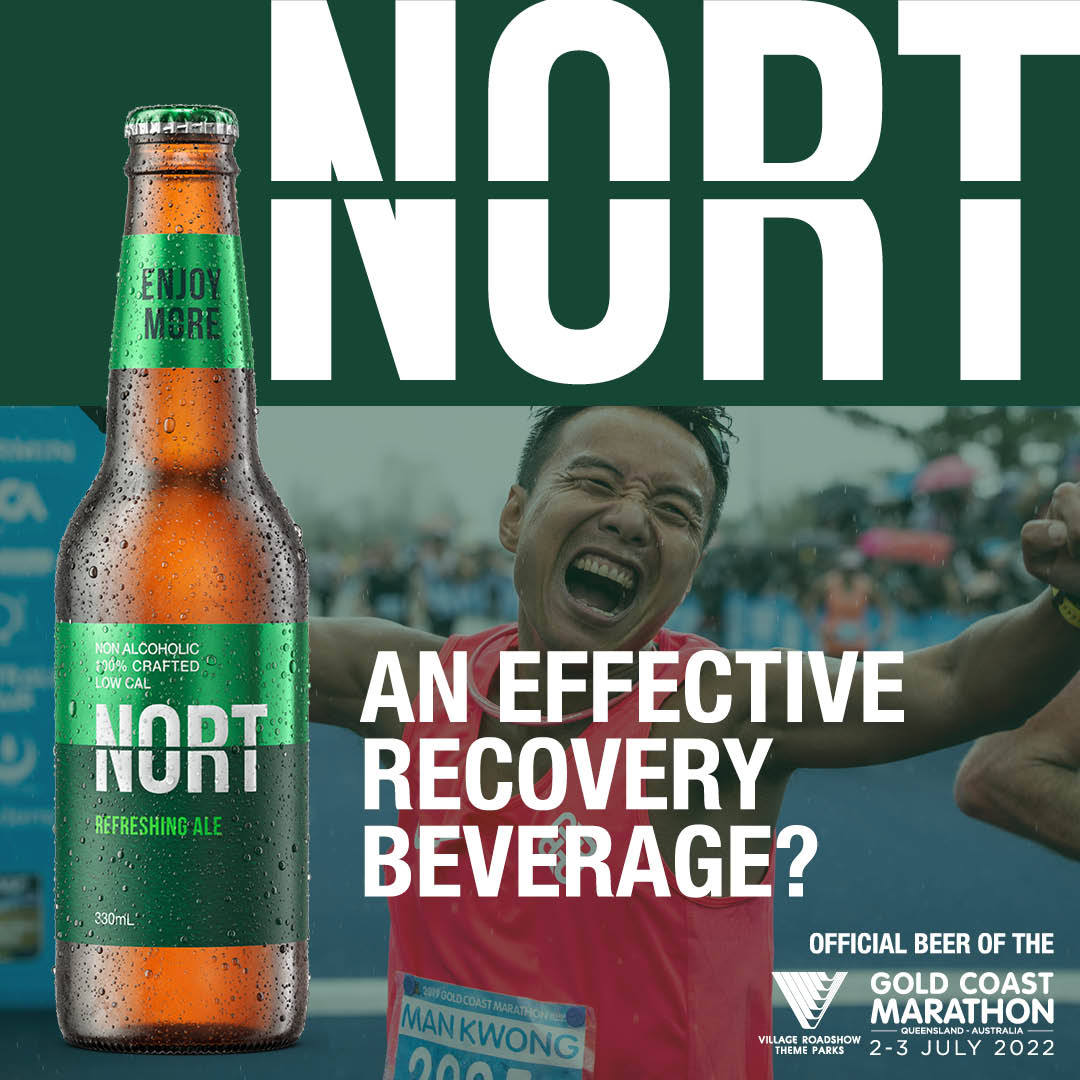 Is NORT an effective recovery beverage?
Short answer YES! Long and interesting answer… here are the beer-tiful benefits of NORT non-alcoholic beer as a recovery option this running season. We all know it is important to hydrate, refuel and enjoy the moment after you sprint, fly, hobble or fall over that line in a few weeks at the Gold Coast Marathon. Here is why NORT ticks all those boxes.
Managing common overuse running niggles
Here are some practical tips that may assist in reducing discomfort and progression of common running injuries. It is important that you have already ascertained that your niggle is stable- that is not deteriorating over time or affecting running stride, not causing sharp or intense pain, or have features of a bone stress injury.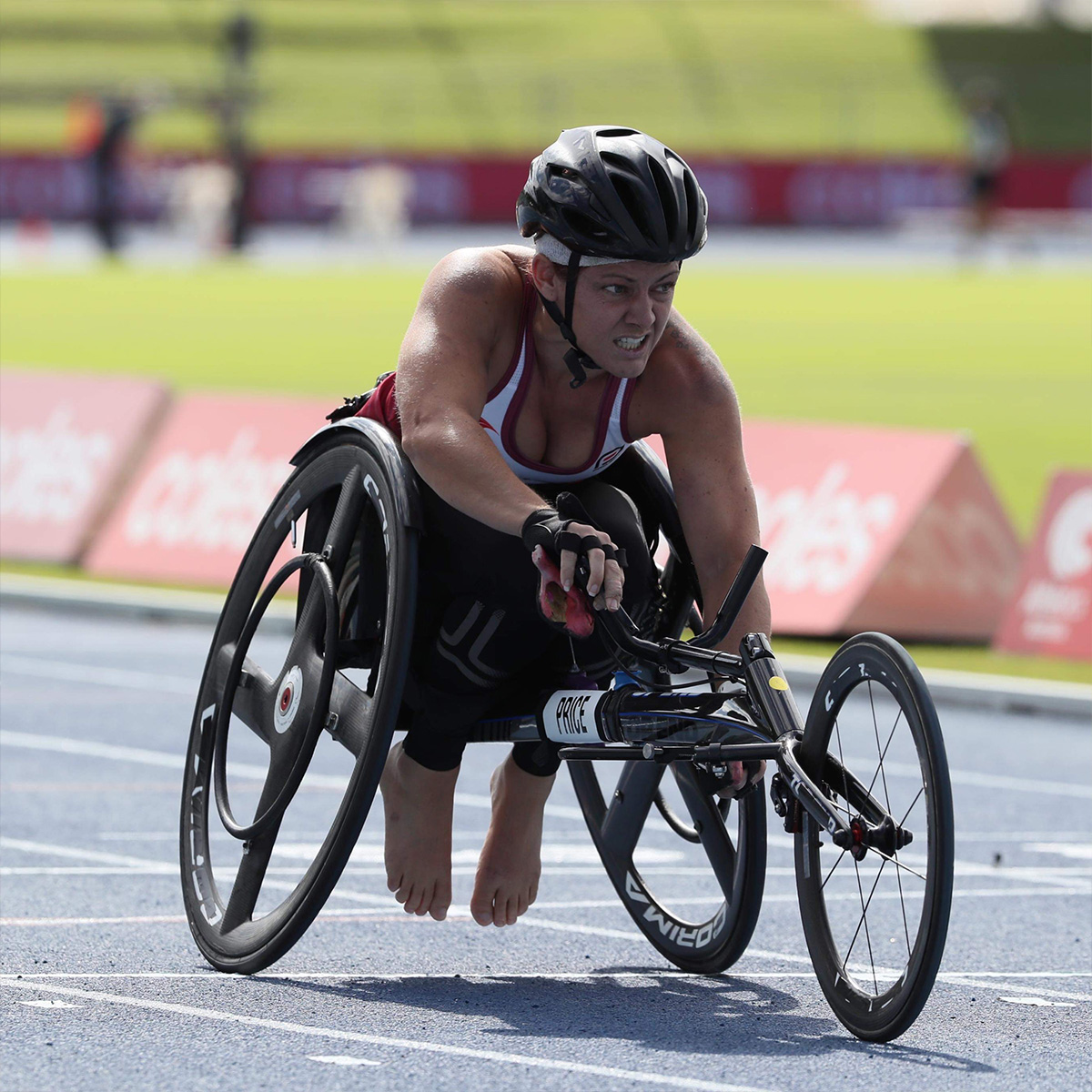 Natasha lines up for an unforgettable CPL Gold Coast Wheelchair Marathon experience
Natasha Price (41) has plenty of unfinished business to tackle on the streets of the Gold Coast next month. The Upper Coomera wheelchair marathoner will line up in the CPL 42.195km Wheelchair Marathon on Sunday 3 July to avenge missing a place in the Birmingham 2022 Commonwealth Games team and stake a solid claim for the Paris 2024 Paralympic Games.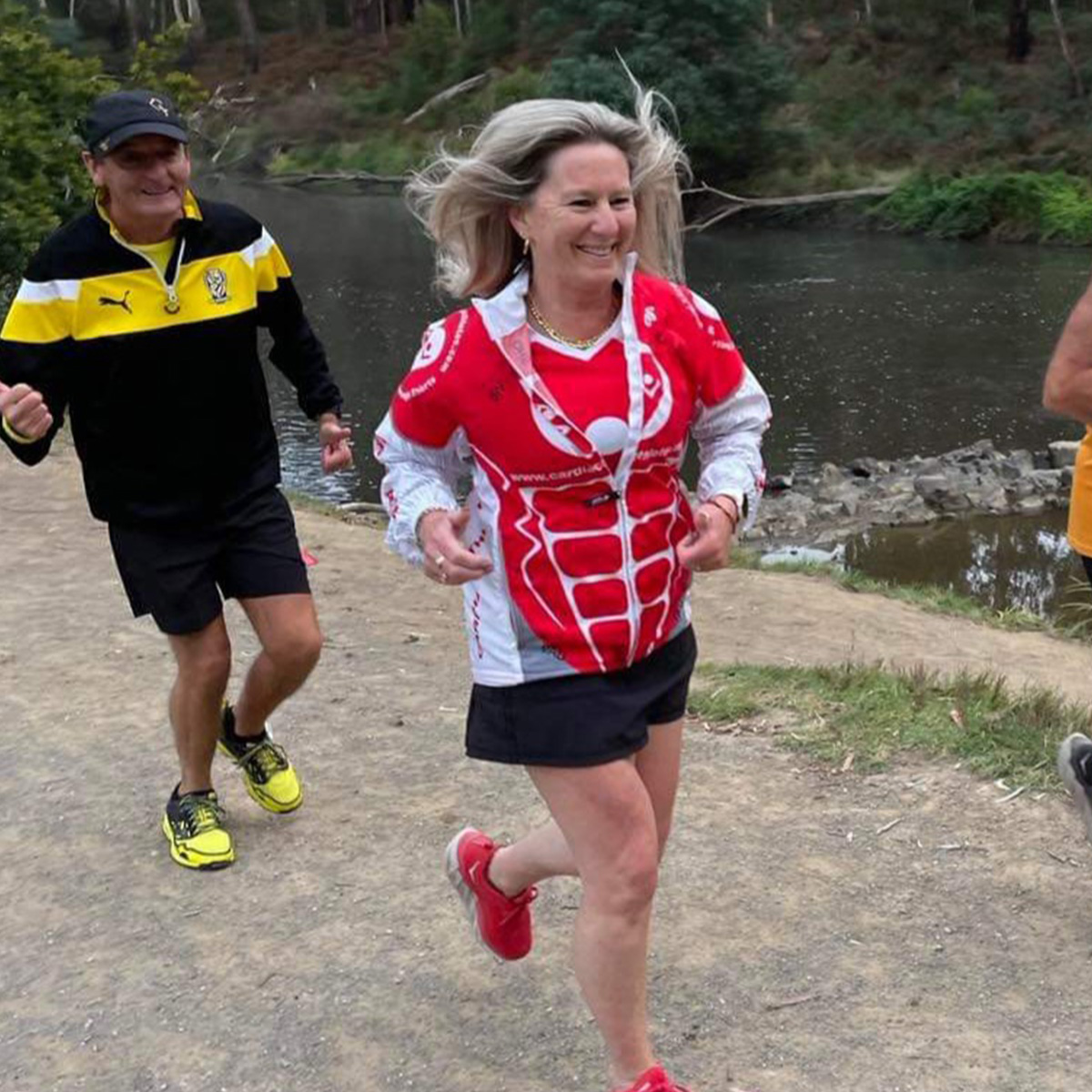 Maxime to make the most of her second chance at life at the Village Roadshow Theme Parks Gold Coast Marathon
Maxime Szylvester was 49 years of age; she was fit and active, she maintained a healthy diet and walked five kilometres most days. So, when the aged care diversional therapist from Point Cook in Victoria suffered a near-fatal cardiac arrest at work in February 2012 there seemed no rhyme or reason. "There was no warning, I just dropped dead, and no one has any idea why," Maxime (59) said.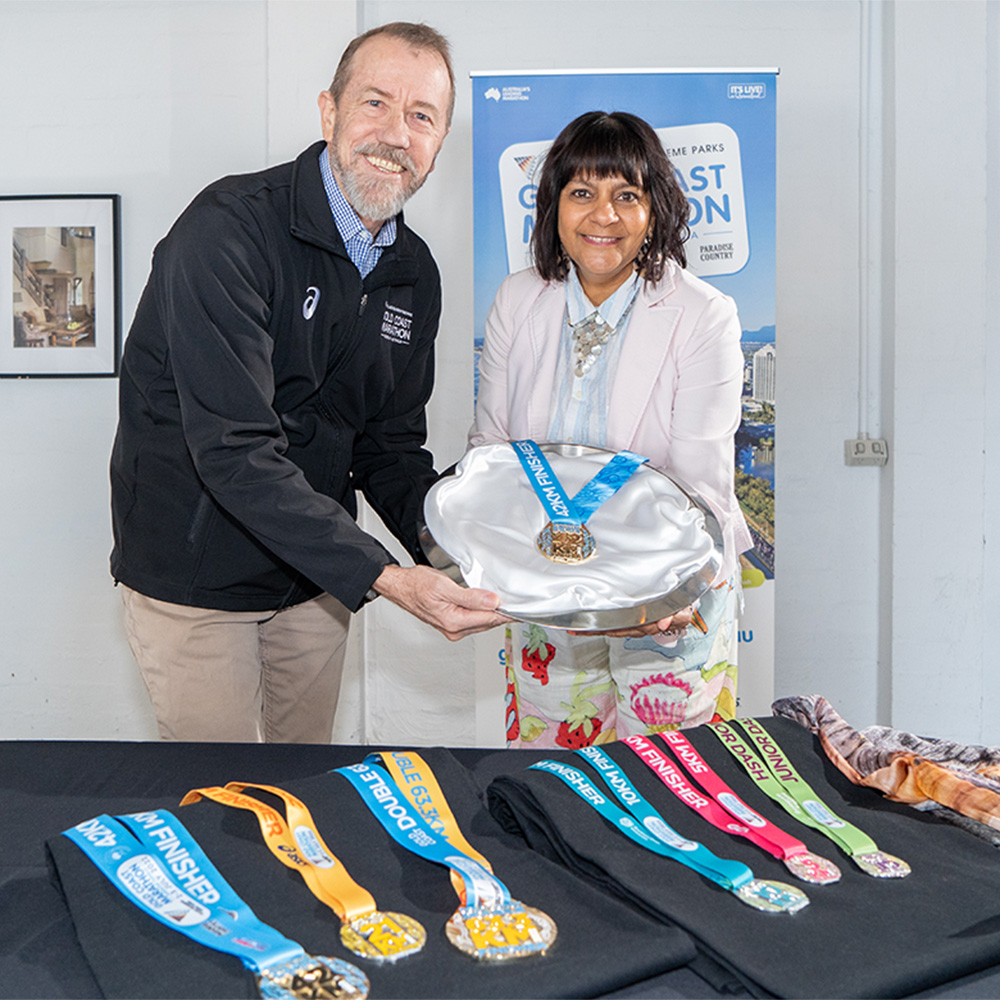 Stunning Village Roadshow Theme Parks Gold Coast Marathon Medals Unveiled
This year's Village Roadshow Theme Parks Gold Coast Marathon stunning finisher's medals were revealed at Sea World Resort this morning by First Nations artist & designer, Lisa Sorbie Martin.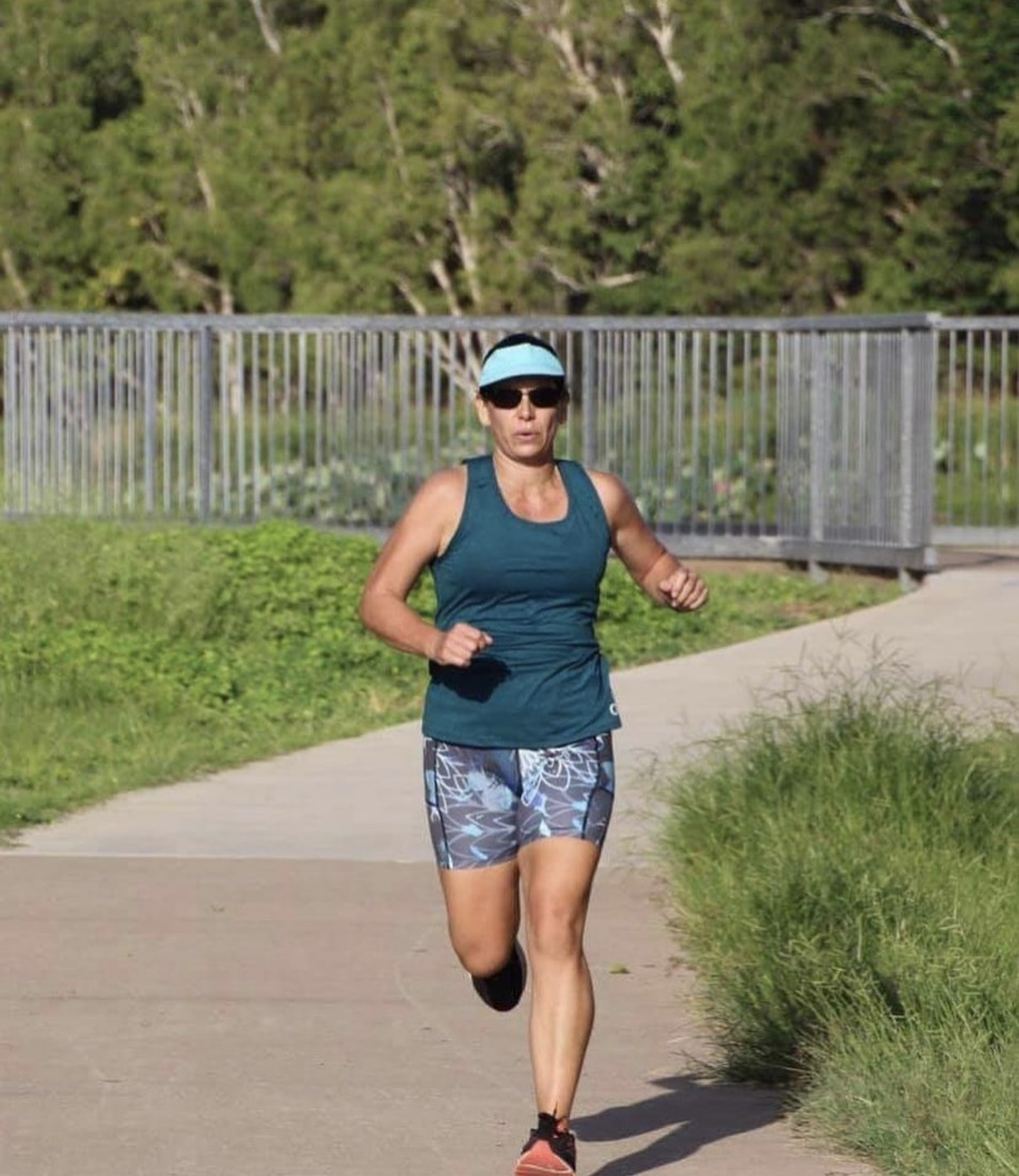 Townsville's Krissy Regan to bring the good fight to the Village Roadshow Theme Parks Gold Coast Marathon
Townsville's Krissy Regan says she is at the business end of her preparations to run three major distance events in two months to aid war ravaged Ukrainian women and children. It's the latest personal challenge the unstoppable 46-year-old science and sports management expert, obesity shredder, world trekker, 'Mindful Mum' to two young girls aged 7 and 4, prolific author and three-time dragon boat world champion has set herself in the name of international goodwill.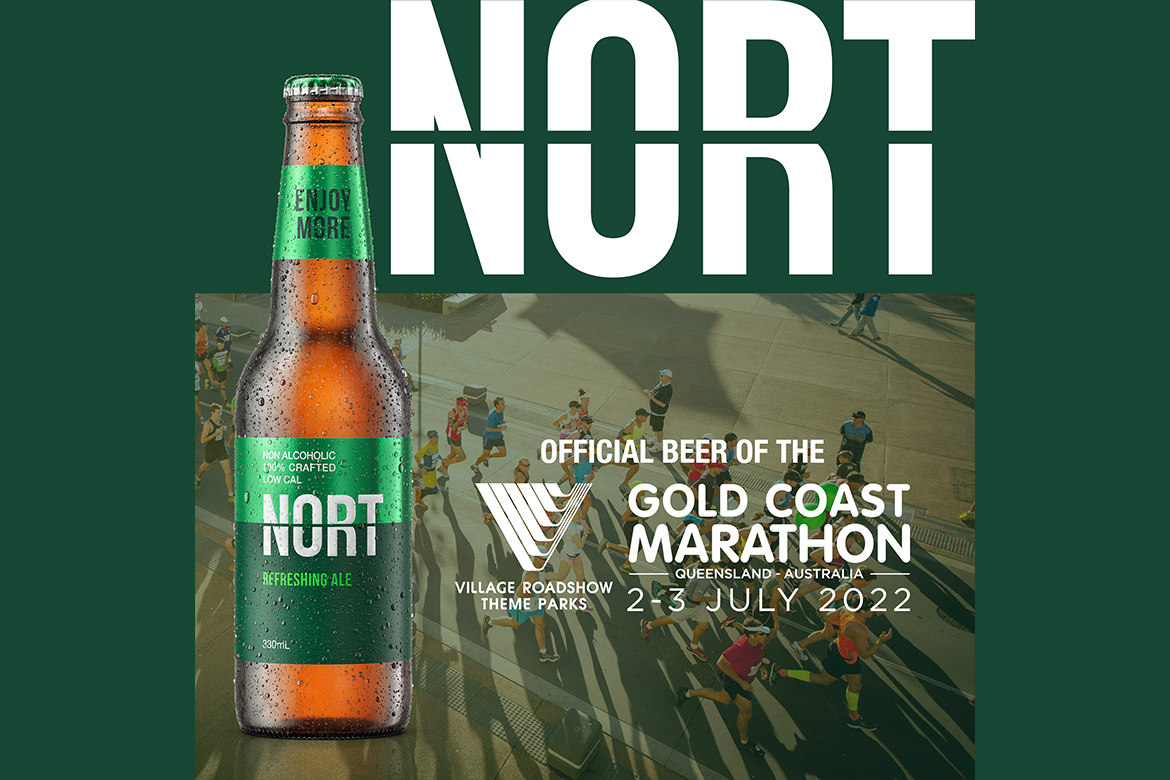 Cheers to the new official beer of the Village Roadshow Theme Parks Gold Coast Marathon
No matter how hard they've trained and how well they've run, participants in the 2022 Village Roadshow Theme Parks Gold Coast Marathon (2-3 July) will have NORT to show for it. That's thanks to a heady partnership brewed up this week between Queensland's premier distance running event and brewer NORT which will offer every runner a race finish sample of Australia's lowest calorie full flavoured non-alcoholic beer.