Southern Cross University 10km Run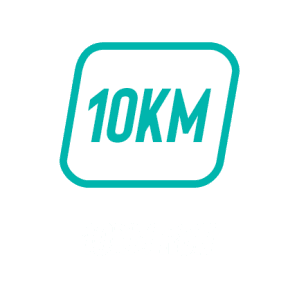 Enjoy cool conditions in the Southern Cross University 10km Run at 6:45am on Sunday 7 July. Take in the stunning water views from Sundale Bridge and run alongside the Gold Coast Broadwater on our flat, fast and scenic course.
Race Information

| | |
| --- | --- |
| Distance | 10km |
| Date | Sunday 7 July 2024 |
| Entries close | Saturday 6 July 2024 (4:00pm AEST) |
| Recommended arrival time | 5:45am |
| Start time | 6:45am |
| Minimum age | 12 |
| Fee | $90 (1 Dec – 31 Dec) / $95 (1 Jan – 30 Apr) / $115 (1 May – 23 Jun) |
| Cut off time | 1 hours 40 minutes (Policies and etiquette) |
| Age Categories | 12-14, 15-17, 18-20, 21-24, 25-29, 30-34, 35-39, 40-44, 45-49, 50-54, 55-59, 60-64, 65-69, 70-74, 75-79, 80-84, 85-89, 90-94, 95-99, 100+ |
| Race Records | Male: 28:42 (Jordan Gusman, 2018) |
| | Female: 32:09 (Lisa Weightman, 2023) |
Enter the 2024 Gold Coast Marathon at 2023 prices. Ends midnight 31 December 2023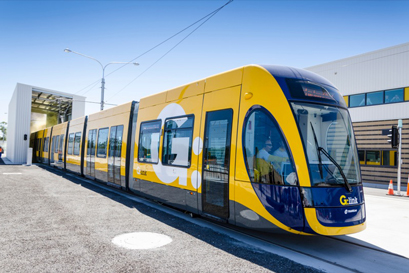 Getting to the Start Line
Whether you drive and park, catch a bus or tram, get dropped off or walk if you are staying close by, it's important to plan how you'll get to and from the race precinct. Please ensure you arrive at least one hour before your race.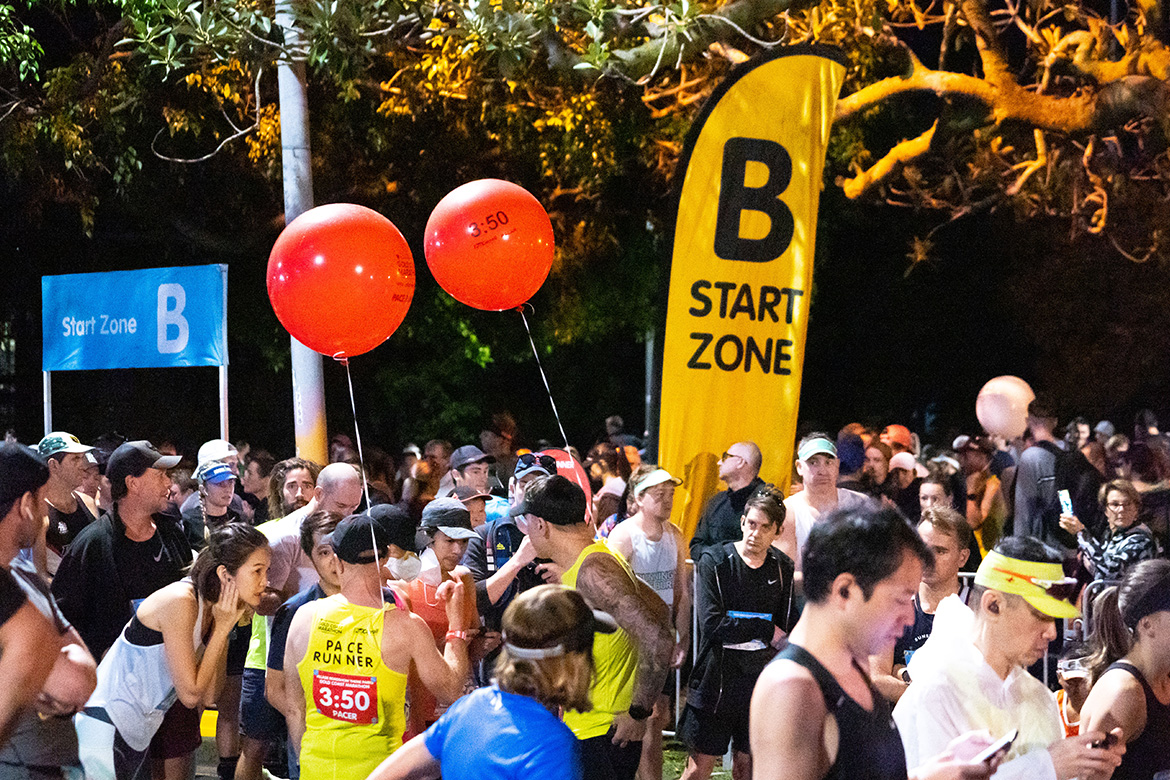 Start Zones
Ensure you assemble in your start zone as indicated by the letter printed on your race number. Please be aware that anyone found deliberately running out of their designated start zone may be disqualified without a race result. If you would like to update your Start Zone, please visit the Update my Entry portal prior to collection of your race number.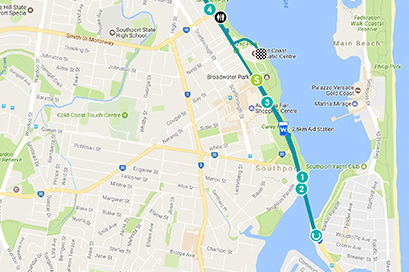 Course Map
The Southern Cross University 10km Run is famous for its flat, fast and scenic course located alongside the city's renowned surf beaches and broadwater. Familiarise yourself with the course's aid stations, kilometre markers and toilets.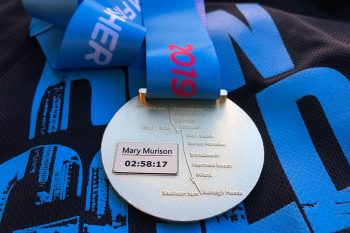 Purchase your iTab
An iTaB is a personalised medal insert, engraved with your name and net time that fits neatly in to the back of your finishers' medal. Purchase one with your registration or after your event.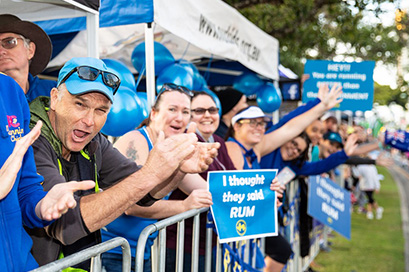 Spectators
Be a part of the buzz and excitement of Australia's leading marathon by lining the Gold Coast streets from Labrador to Main Beach and encourage thousands of runners to 10km glory.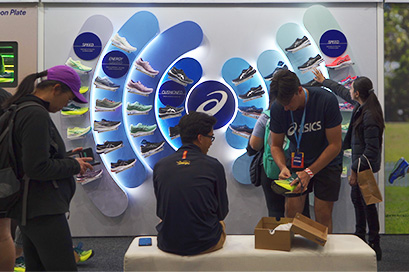 ASICS Sport & Leisure Expo
The ASICS Sport & Leisure Expo is Australia's largest running exhibition featuring a huge ASICS pop-up store with official merchandise, sports & leisure exhibitors, sponsor stands and photo opportunities. Collect your Race Number and secure some great deals!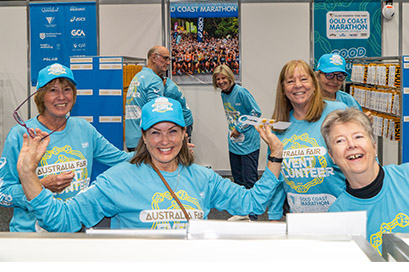 Frequently Asked Questions
Do you have a question about the Southern Cross University 10km Run? Before contacting us directly, we suggest viewing our FAQ as we may already have the answer to your enquiry.