Village Roadshow Theme Parks Gold Coast Marathon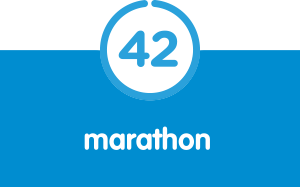 Run for the good times in the Village Roadshow Theme Parks Gold Coast Marathon (42.195km) when the starter's gun fires at 7:20am on Sunday 5 July. Join thousands striving for a personal best on Australia's flattest, fastest and most scenic course.
Run alongside the city's renowned surf beaches south to the Burleigh Heads turn point and then head north along to Paradise Point before being championed to the grandstand finish chute located adjacent to the broadwater in Southport.
Race Information
Distance
42.195km
Date
Sunday 5 July 2020
Entries close
Saturday 4 July (5pm AEST)
Recommended arrival time
6:20am
Start time
7:20am
Minimum age
18
Fee
Early bird $150 (AUS & NZ) / $170 (International) (until 30 April)
Standard $170 (AUS & NZ) / $190 (International) (from 1 May)
Cut off time
6 hours 40 minutes (Policies and etiquette)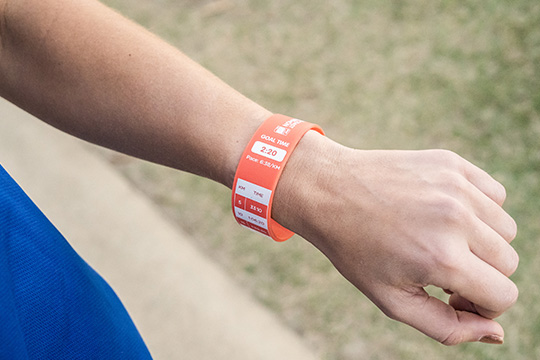 Pace Your Race
Reach your Village Roadshow Theme Parks Gold Coast Marathon goal and purchase a silicon pace band for $5. Pace bands are available online to purchase during your entry.
Already entered? You can purchase a pace band by updating your entry.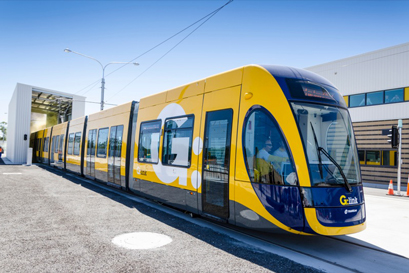 Getting to the start line
Whether you drive and park, catch a bus or tram, get dropped off or walk if you are staying close by, it's important to plan how you'll get to and from the race precinct. Please ensure you arrive at least one hour before your race.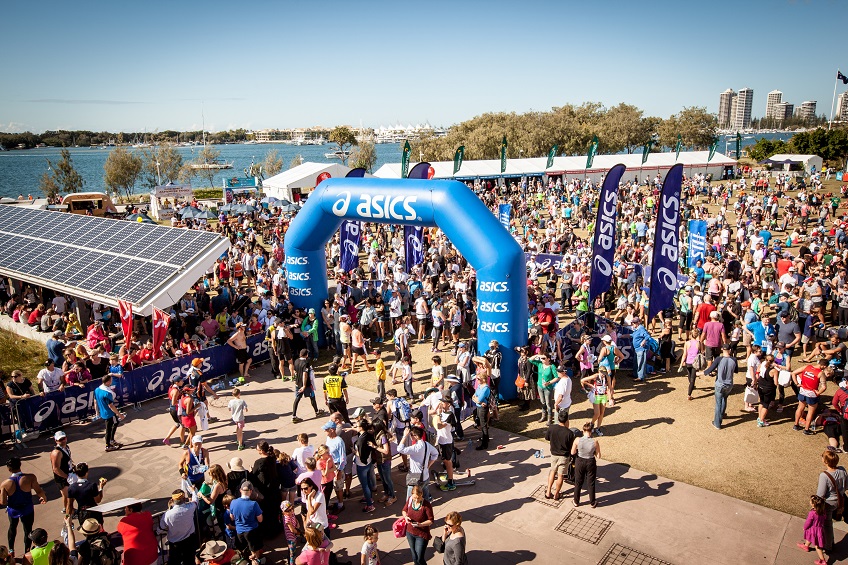 Race Precinct
The Race Precinct is located at the Broadwater Parklands, Marine Parade in Southport. It is where the start and finish lines are located and is the centre of all the action and atmosphere on race weekend.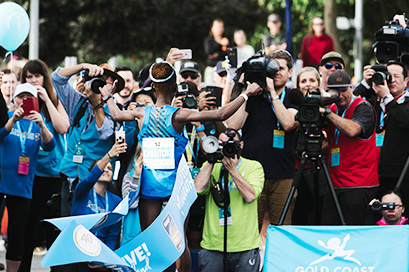 Audience Guide
Tell your friends and family to join you on your journey via the live stream hosted on our website, Facebook and YouTube on Sunday 5 July as well as television, radio, online and social media.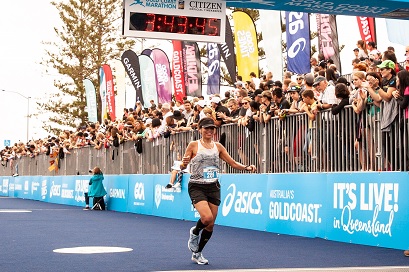 Results
See if you achieved a personal best or how you fared against other runners with our live results featuring split times. You can also print off your finisher certificate, share your result socially and purchase an iTaB.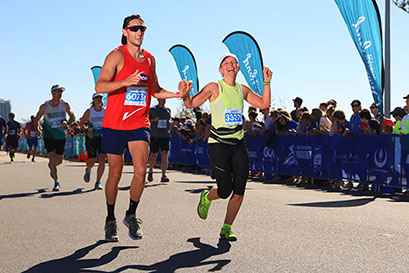 Purchase your photos
Commemorate your run by viewing and purchasing your Gold Coast Marathon race photos from the event's official photographer Marathon-Photos.com. You can also view and purchase photos from each year since 2001.