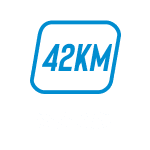 Run for the good times in the Gold Coast Marathon (42.195km) when the starter's gun fires at 6:15am on Sunday 7 July. Join thousands striving for a personal best on Australia's flattest, fastest and most scenic course.
Run alongside the city's renowned surf beaches south to the Burleigh Heads turn point and then head north along to Paradise Point before being championed to the finish chute located adjacent to the Broadwater in Southport.
Race Information
| | |
| --- | --- |
| Distance | 42.195km |
| Date | Sunday 7 July 2024 |
| Entries close | Saturday 6 July 2024 (4:00pm AEST) |
| Recommended arrival time | 5:15am |
| Start time | 6:15am |
| Minimum age | 18 |
| Fee | $180 (1 Dec – 31 Dec) / $190 (1 Jan – 30 Apr) / $215 (1 May – 23 Jun) |
| Cut off time | 6 hours 40 minutes (Policies and etiquette) |
| Age Categories | 18-24, 25-29, 30-34, 35-39, 40-44, 45-49, 50-54, 55-59, 60-64, 65-69, 70-74, 75-79, 80-84, 85-89, 90-94, 95-99, 100+ |
| Race Records | Male: 2:07:40 (Naoki Koyama, 2023) |
| | Female: 2:24:43 (Lindsay Flanagan, 2022) |
Enter the 2024 Gold Coast Marathon at 2023 prices. Ends midnight 31 December 2023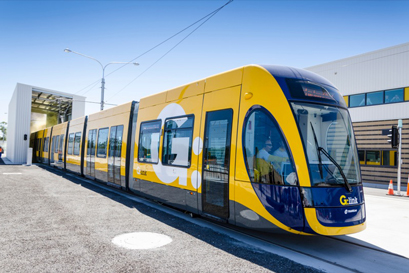 Getting to the Start Line
Whether you drive and park, catch a bus or tram, get dropped off or walk if you are staying close by, it's important to plan how you'll get to and from the race precinct. Please ensure you arrive at least one hour before your race.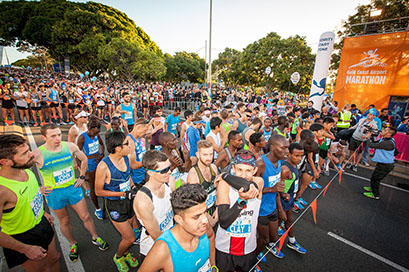 Start Zones
Ensure you assemble in your start zone as indicated by the letter printed on your race number. Please be aware that anyone found deliberately running out of their designated start zone may be disqualified without a race result. If you would like to update your Start Zone, please visit the Update my Entry portal prior to collection of your race number.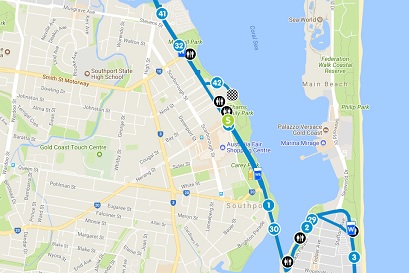 Course Map
The Gold Coast Marathon is famous for its flat, fast and scenic course located alongside the city's renowned surf beaches and broadwater. Familiarise yourself with the course's aid stations, kilometre markers and toilets.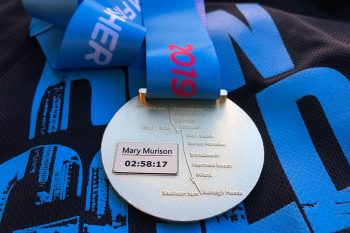 Purchase your iTab
An iTaB is a personalised medal insert, engraved with your name and net time that fits neatly in to the back of your finishers' medal. Purchase one with your registration or after your event.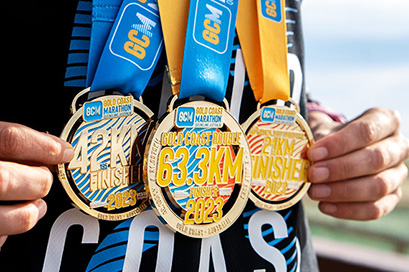 Gold Coast Double 63.3km
Compete in the ASICS Half Marathon on Saturday and the Gold Coast Marathon on Sunday and celebrate your awesome achievement of endurance with an extra medal. Gold Coast Double 63.3km participants can collect their extra medal at the collection tent next to the big screen on the event lawn.