Entries and planning suspended due to COVID-19 regulations

In considering the uncertainty of our ability to deliver an event in July, the Board of Events Management Queensland yesterday decided to suspend planning and entry registrations for the 2020 Village Roadshow Theme Parks Gold Coast Marathon, effective immediately. This suspension will be reviewed no later than 19 May 2020, or when a revised public health order provides us with certainty of the future of this year's event.
Flat, fast and scenic course

The Gold Coast Marathon is famous for its flat, fast and scenic course located alongside the city's renowned surf beaches and stunning broadwater. The ideal winter running conditions featuring low humidity, little wind and mild temperatures result in 60% of participants achieving personal best times each year.
Awesome running conditions

Held in the middle of winter, the weather conditions are traditionally great for running with low humidity, little wind and mild temperatures. 60% of participants achieve a personal best time each year and it's perfect if you're aiming for a Boston Marathon qualification. Start here:
A race for everyone

This world-class marathon is set to attract 28,000 participants of all ages and abilities from over 50 countries across eight races – choose one for you!
Fantastic spectator support

The streets from Runaway Bay to Burleigh Heads will be lined with spectators and entertainers, encouraging you all the way to achieving your personal goal.
Brilliant finishers' rewards

You'll be rewarded for your achievement with a memento that you won't want to put down.
2019 GOLD COAST MARATHON
Thank you for the good times!
Thank you for the good times! See you on Saturday 4 July and Sunday 5 July!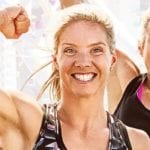 Sophie Curnow - Marathoner
"The streets are lined with the Gold Coast community all shouting your name and I'm yet to experience a less than perfect blue sky marathon day."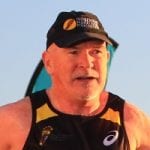 Rob de Castella - Marathon legend
"It's the best running weekend in the country because of its course, crowd, location and organisation."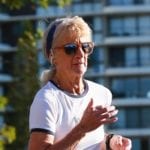 Joan Darlington - Volunteer & runner
"I've made many lifetime friends both in running and volunteering and I recommend it to any anyone for a very rewarding experience."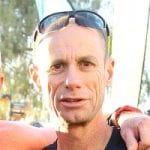 Steve Moneghetti - Marathon legend
"It is such a friendly and well-organised event that it is too good to miss."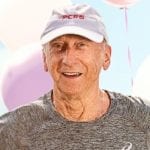 Reg Hogan - Pace runner
"I have been most lucky in enjoying the company and help of so many people in the running community, particularly those 23 years competing."
Pat Carroll - Marathon legend
"Everybody has the opportunity to embrace a challenge in one of Australia's premier holiday destinations."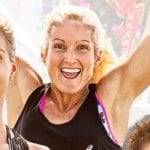 Sam Hughes - 2000 marathon winner
"The familiar faces, the friendships formed, the struggles and the triumphs as everyone challenges themselves to not only finish but to commit to the training is what makes this event so special."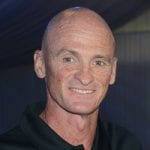 Lee Troop - Marathon legend
"The atmosphere is amazing and it is a true celebration of our sport from young to old and elite through to the fun runner."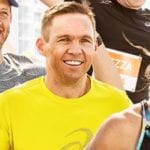 Brad Beer - Physiotherapist
"I ran my first in 2008 and I was hooked. You can't beat this event for the good times runners have!"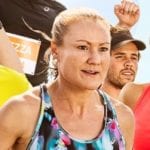 Benita Willis - Marathon legend
"The marathon is a flat and fast course in one of the most amazing cities in the world. Seems like a no-brainer not to have a run!"