Race Information
Distance
4km
Date
Saturday 4 July 2020
Entries close
Friday 3 July (8pm AEST)
Recommended arrival time
8:40am
Start time
9:40am
Minimum age
5 – 14
Fee
Early bird $25 (until 30 April)
Standard $45 (from 1 May)
Cut off time
40 minutes (Policies and etiquette)
Please note: Prams and wheelchairs are not permitted in this event. Please enter your child in the Gold Coast Airport Fun Run if they are required to participate in a wheelchair. Parents are not permitted to accompany runners in this event.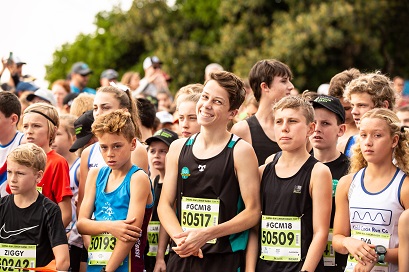 Training Resources
Arrive at the start line in top shape and check out our top tips on motivation, goal setting, nutrition plus download kids' training diaries.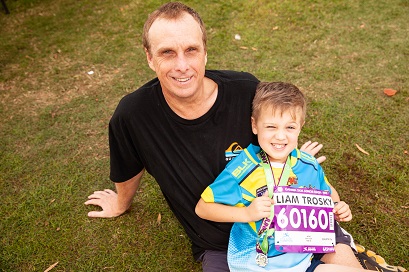 Parental Information
Parents/guardians are not permitted to accompany children competing in the Garmin 4km Junior Dash. If you feel that your child needs to be accompanied then they should participate in the Garmin 2km Junior Dash (ages 5-10).
Parent Recovery Access
Parents/guardians will have access to the Junior Dash Recovery Area. There will be three meeting points and we encourage each parent/guardian to let your child know which colour you will be standing near as a meeting point. The following colours will be used – blue, orange and green.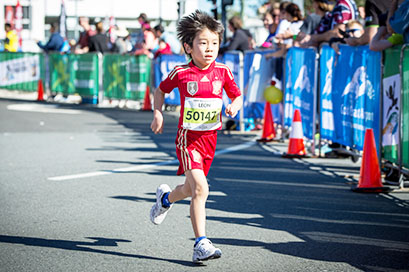 Audience Guide
Tell your friends and family to watch the good times via the live stream hosted on our website, Facebook and YouTube on Sunday 5 July as well as television, radio, online and social media.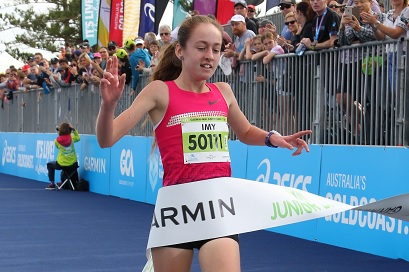 Results
See if you achieved a personal best or how you fared against other runners with our live results featuring split times. You can also print off your finisher certificate, share your result socially and purchase an iTaB.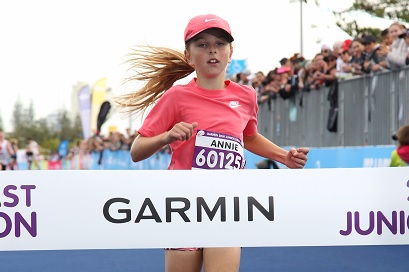 Purchase your photos
Commemorate your run by viewing and purchasing your Garmin 4km Junior Dash race photos from the event's official photographer Marathon-Photos.com. You can also view and purchase photos from each year since 2001.