Enter as a Team
The Teams Challenge is a great team-building exercise and an excellent way to motivate your team, colleagues, families and friends to achieve a personal challenge together.
Your team can choose to race in any of our eight races and all are welcome to select their own start zones. You do not have to race together in the same race or choose the same start zone.
Benefits of entering a team
Celebrating personal achievements as a group
Having fun together while increasing fitness
Generating awareness and exposure for your organisation
Viewing your team results all in one group via the team results portal
Raising money collectively for a chosen charity
Opportunity to celebrate the good times with your team mates before, during and after your race
All teams entered (with runners) will have their team name listed on the Village Roadshow Theme Parks Gold Coast Marathon website
Compete for team recognition with our Team Awards
Option for team collection for teams with 20 or more runners
How to enter your team:
Choose a team manager to manage your team
Visit the team manager portal to register your team name and team code
Team members register individually via the standard entry form adding themselves to your team in the team section of the entry form
Please note:
Entries open on Tuesday 15 February 9:00am AEST
The option to add your name to your Race Number closes Tuesday 31 May 2022
Teams Challenge
When registering, team managers must select their team's challenge category out of the following:
Team Awards
All teams entered will be eligible for the following awards. Winning teams will receive web and social media recognition along with a winner's plaque.
Largest Team Award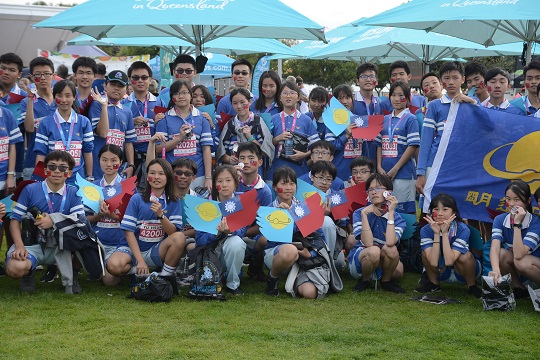 This awards the largest team in each category based on the final number of entrants recorded. Winners will be announced on race weekend and teams can collect their plaques on their chosen day.
| | |
| --- | --- |
| 2019 Teams Challenge | 2019 Largest Team Award |
| Corporate | Southern Cross University |
| Fitness | Intraining Running and Triathlon Club |
| School | Ashmore State School Fitter Faster Stronger |
| Social | MND and Me Foundation |
Good Times Award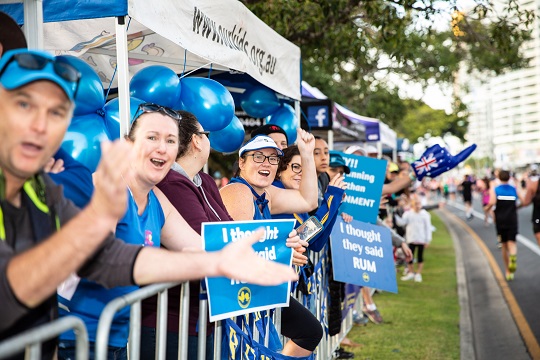 This awards the best team spirit leading up to and on race weekend. Post pictures of your team training on social media using #GCM21 and kit yourselves out in team attire. Winners will be announced post event and plaques sent via post.
| | |
| --- | --- |
| 2019 Teams Challenge | 2019 Good Times Award |
| Corporate | Bravehearts |
| Fitness | Ubershape |
| School | Ashmore State School Fitter Faster Stronger |
| Social | Team Livin |
Group Collection
If you have over 20 team members and have elected group collection, you will be contacted at the beginning of June to organise a collection appointment time.
Appointments will be during the Check in Centre hours. Remember, if you have team members competing in Saturday events, collection will need to be on Friday 1 July at the latest.
Please let your team members know that you will be collecting their kits on their behalf and that they do not need to go to the Check in Centre. All team members selecting the postage option will be sent their race number directly via post.
Gold Coast Marathon Checkin and Expo
Gold Coast Convention & Exhibition Centre, Broadbeach
Thursday 30 June 2022: 3:00pm – 8:00pm
Friday 1 July 2022: 10:00am – 8:00pm – final collection for Saturday races
Saturday 2 July 2022: 10:00am – 4:00pm
Team Tents
There are two options for team tents:
1. You can hire a tent on the finish chute / finish line (6×6 tent with courtyard – 3×3 can be made available upon request)
Bookings for tents on the finish chute / finish line are available via your team manager login.
2. You can BYO a gazebo for the park section on Marine Parade between Nind and North Street (just prior to the finish chute)
If you have any questions regarding team tents, please do not hesitate to contact us.