Race Information

Distance
2km
Date
Saturday 6 July
Age allowance
5-10 years old
Start time
9.25am
Cut off time
20 mins (Policies and etiquette)
Please note: Prams and wheelchairs are not permitted in this event. Please enter your child in the Gold Coast Airport Fun Run if they are required to participate in a wheelchair.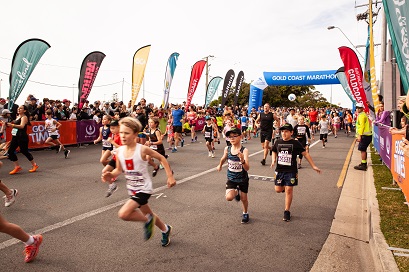 Enter Now
Join hundreds of youngsters aged between 5 and 10, run the same course as some of the world's greatest athletes and soak up the cheers from family and friends in our famous finish chute. Enter now.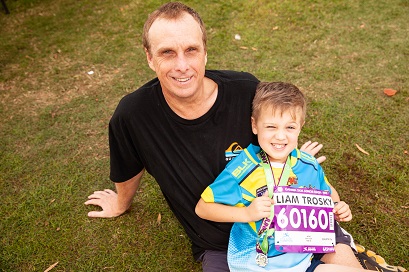 Parental Information
One parent/guardian may accompany a child free of charge in the Garmin 2km Junior Dash if they deem this necessary. For participant safety, all children running with a parent must start in start zone B. All parents accompanying the child must wear the associated event wristband to gain access to the course. To register for the Accompanying Parent Wristband please complete the required section within the entry form when registering your child.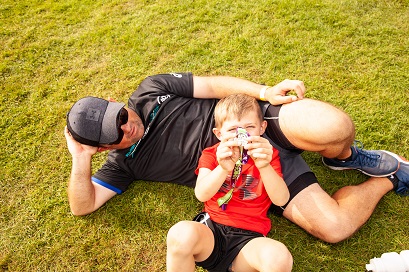 Parent Recovery Access
Parents/guardians will have access to the Junior Dash Recovery Area. There will be three meeting points and we encourage each parent/guardian to let your child know which colour you will be standing near as a meeting point. The following colours will be used – blue, orange and green.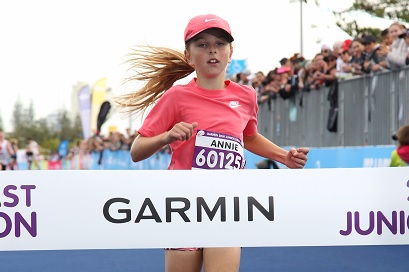 Purchase your photos
Commemorate your run by viewing and purchasing your race photos from the event's official photographer Marathon-Photos.com. You can also view and purchase photos from each year since 2001.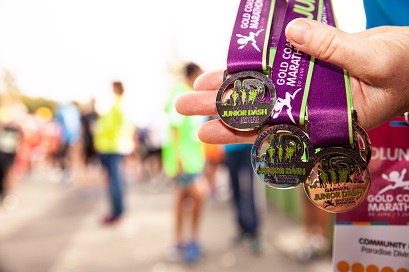 Purchase your iTab
An iTaB is a personalised medal insert, engraved with your name and net time that fits neatly in to the back of your finishers' medal. iTabs are available for all events from 2011 – 2018.