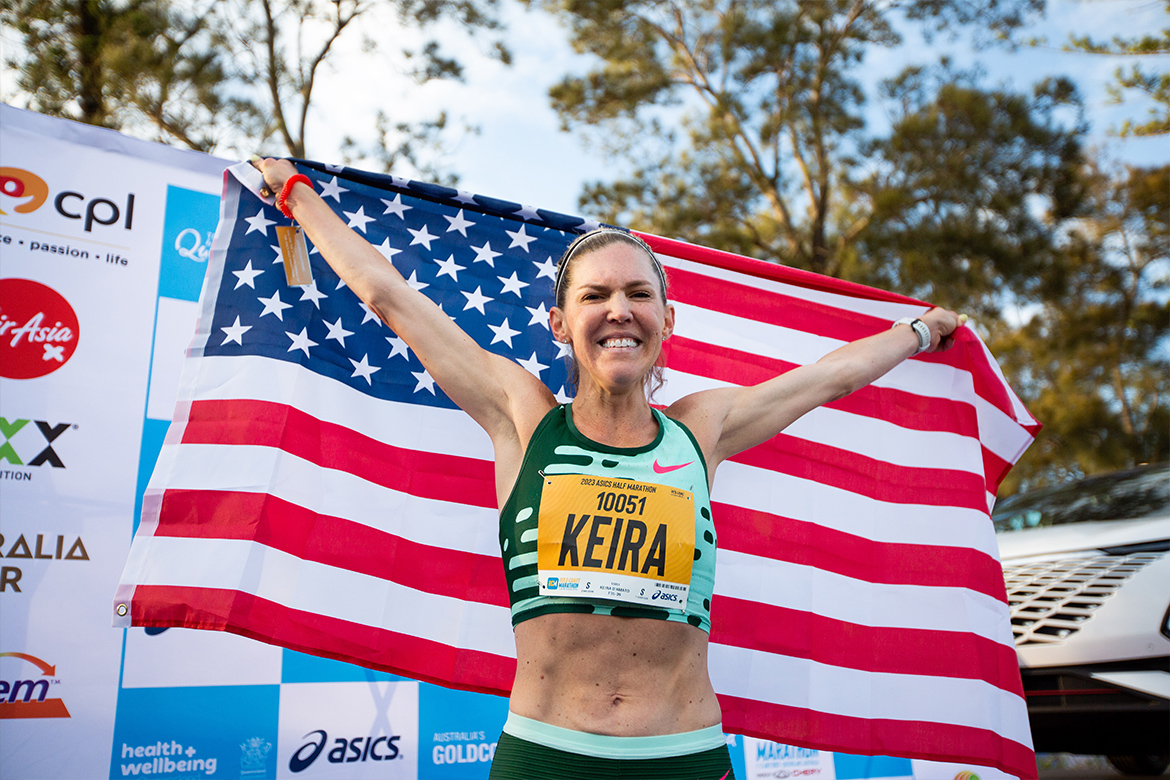 Gold Coast's ASICS Half Marathon a win-win for record breaking American Keira D'Amato
A cry from the crowd alerting American runner Keira D'Amato that she was "dangerously close to the record" was all the 39-year-old mother of two needed to hot foot the last 2km of the Gold Coast's ASICS Half Marathon course and obliterate the race record (previously 1:09:00), the Australian Allcomers record (previously 1:08:48) and the USA national half marathon record (previously 1:06:52).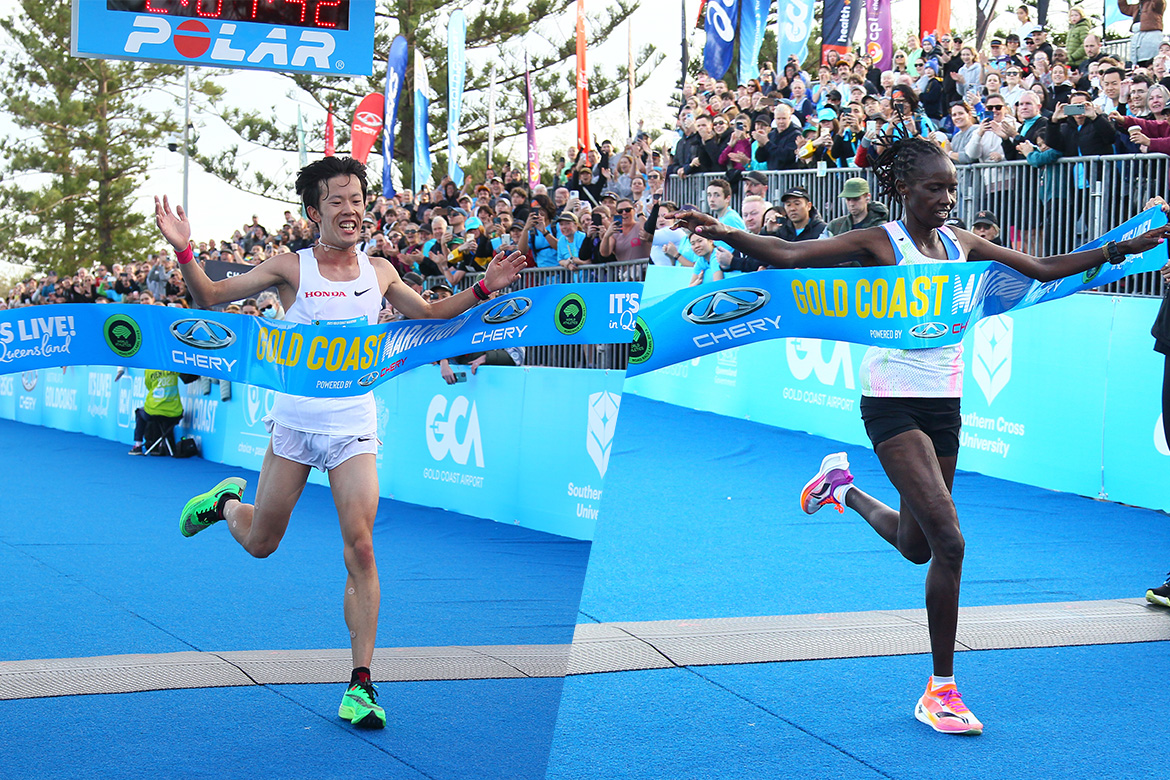 Japan's Koyama sets course record while Adams runs fastest marathon by an Australian at home
Japan's Naoki Koyama has defeated a class Gold Coast Marathon powered by Chery field to take the 2023 men's full distance marathon spoils and set a new course record. His 2:07:40 eclipsed the 2:07:50 race record set in 2019 by compatriot Yuta Shitara and was the last of four outright course records reset across the weekend events.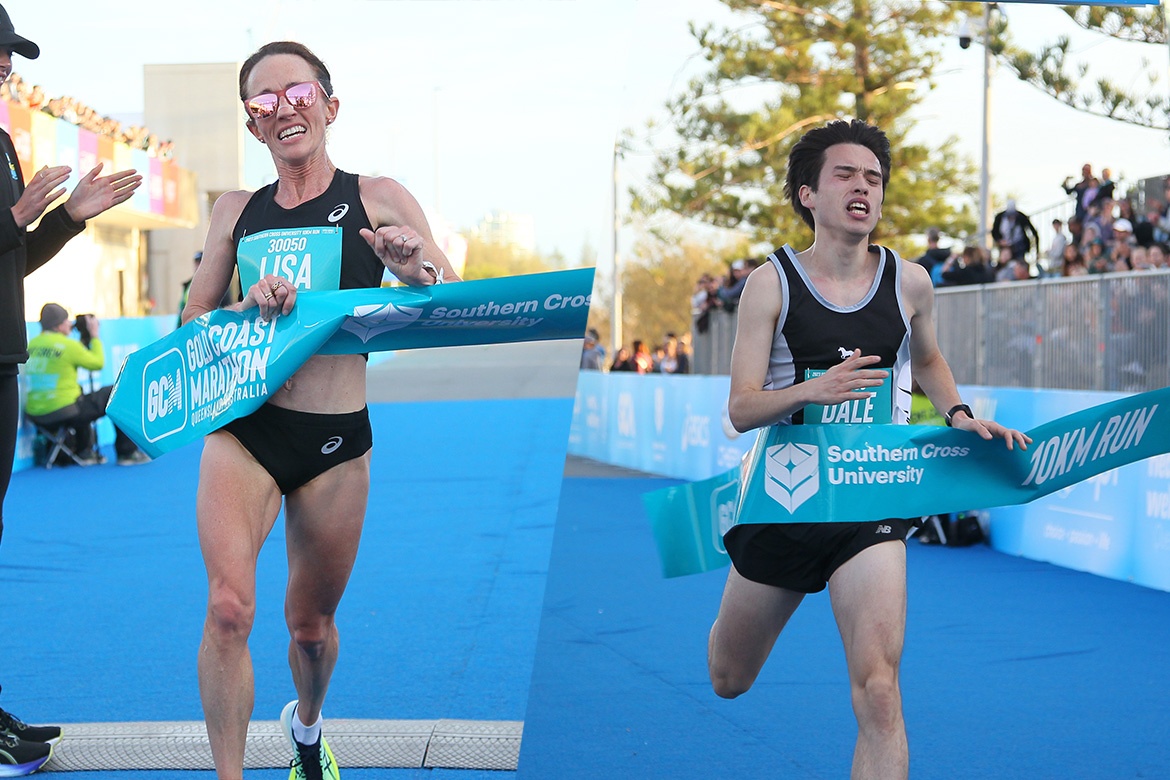 Weightman resets own Southern Cross University 10km Run Record
Victoria's Lisa Weightman lowered her own 11-year-old Southern Cross University 10km Run record with a stunning 32:09 run on the Gold Coast this morning. In doing so she eclipsed her previous mark of 32:17 set back in 2012.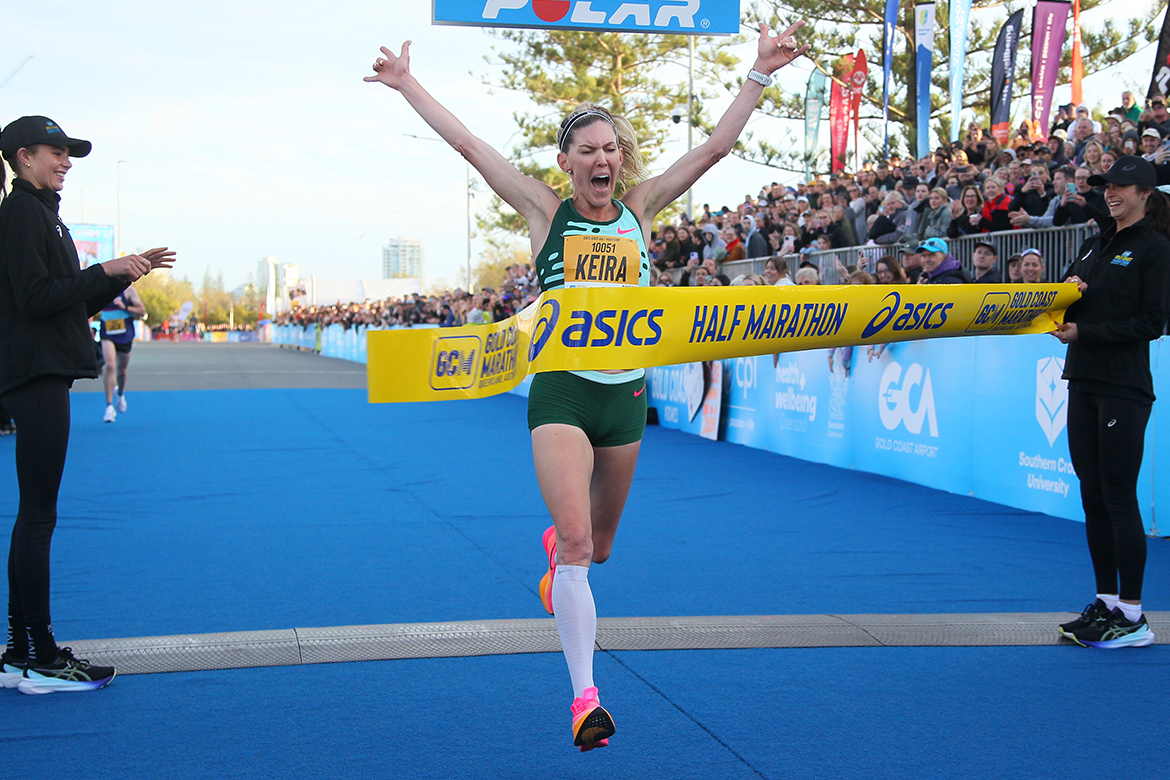 D'Amato smashes women's record with blistering run while Robinson goes back to back
American runner Keira D'Amato obliterated the ASICS Half Marathon women's race record and set a new USA mark for the distance for good measure on the Gold Coast this morning. Her time of 1:06:39 spectacularly consigned Lisa Weightman's 13-year-old Gold Coast half marathon record mark of 1:09:00 to the history books while she bettered the USA mark by 13 seconds.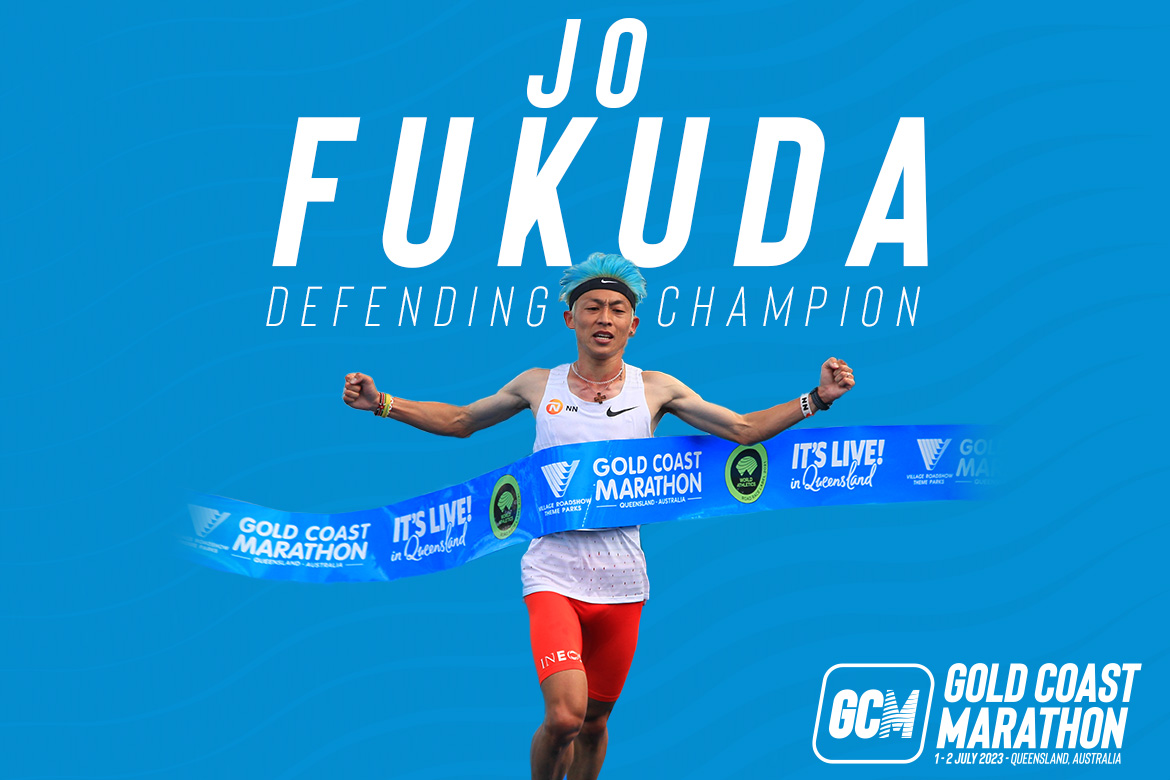 2023 Gold Coast Marathon elite field reveal
Four runners with personal bests in the low 2:07s, the defending champion and the charismatic Japanese 2013 winner setting himself for a 10th anniversary crack at the title will lead out a stellar men's field in this year's Gold Coast Marathon on Sunday 2 July. And an intriguing entrant sits atop the standings in the 43rd edition of the women's event and the CPL Wheelchair Marathon welcomes a pair of Japanese elite athletes making their Gold Coast debuts.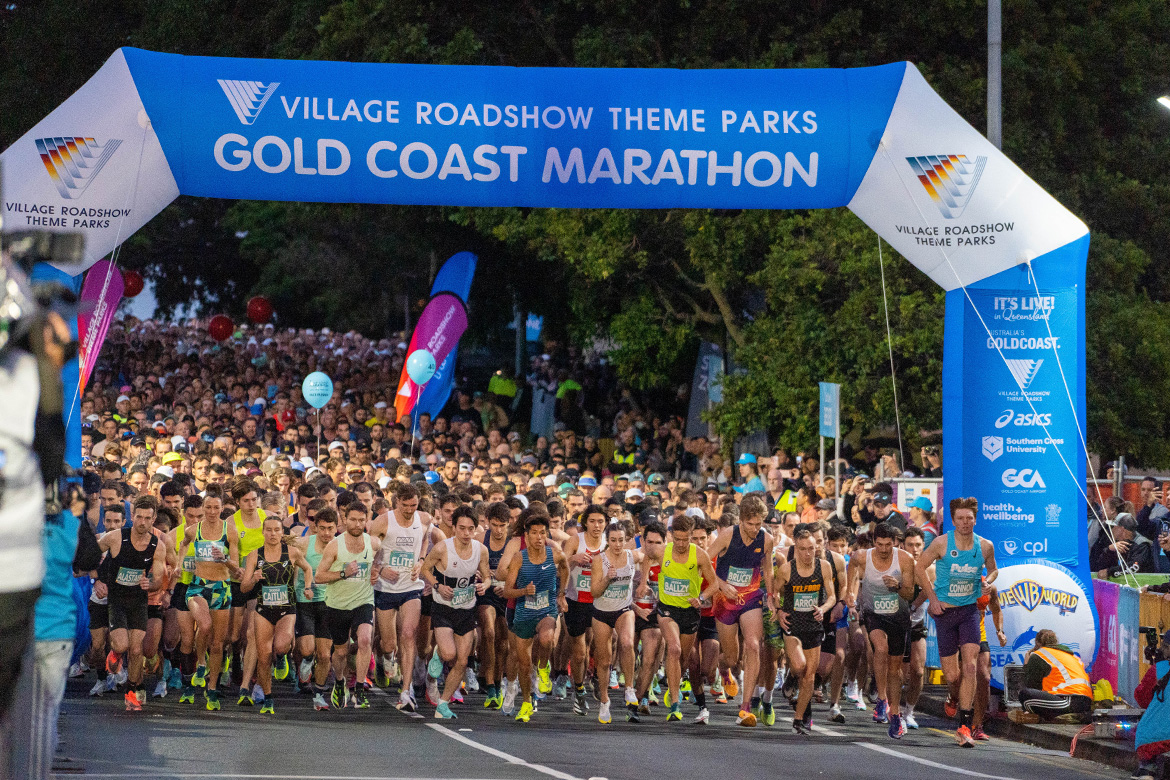 A triumphant return for the Village Roadshow Theme Parks Gold Coast Marathon
The Gold Coast triumphed on the mass participation sporting stage on the  weekend with the return of the Village Roadshow Theme Parks Gold Coast Marathon which drew 20,000 participants from all over Australia and around the world. Whilst yesterday's half marathon saw an almost all Australian field take to the men's and women's podiums, the crisp and clear conditions proved favourable for our international guests with a trio of international contenders taking out the men's race and a US first timer to Australia powering home to take line honours in the women's event.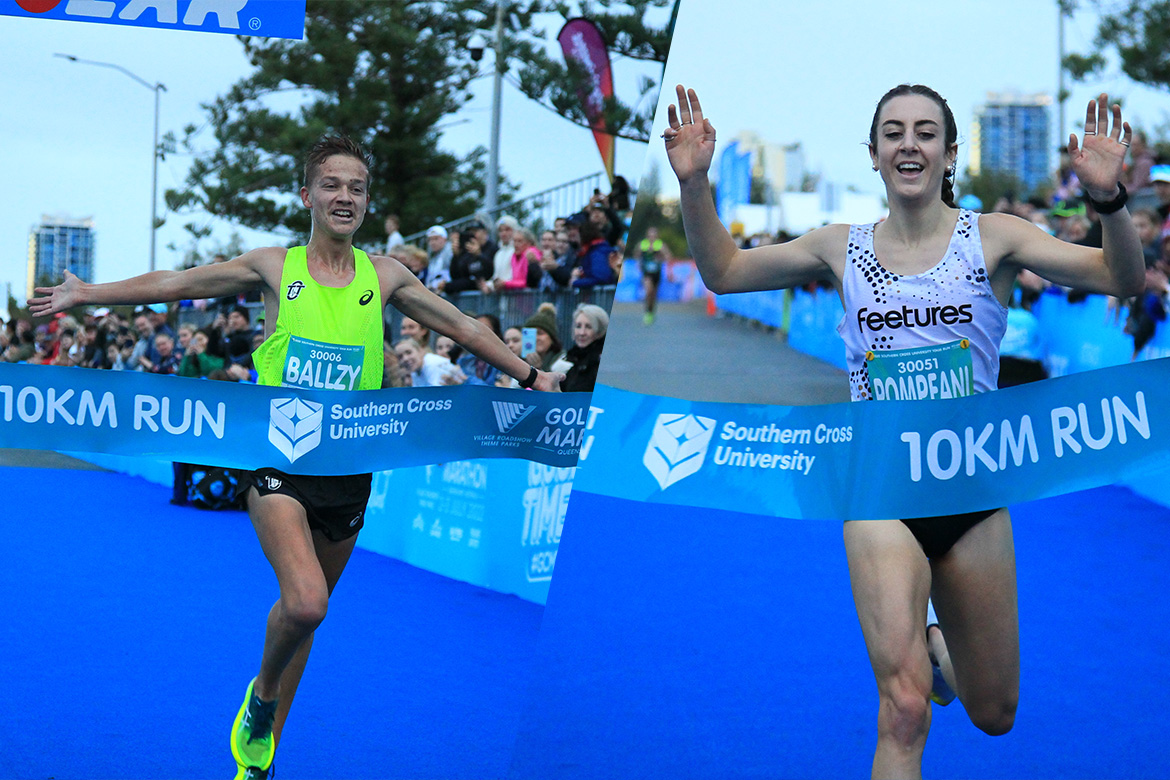 Heyne and Pompeani take spoils in the 2022 Southern Cross University 10km Run
South Australia's Isaac Heyne and the ACT's Leanne Pompeani have taken top honours in this year's Southern Cross University 10km Run. For Heyne it was a breakthrough victory in a time of 29:03, while Pompeani [32:21] can now call herself a three-time winner of the event after finishing just four seconds astern of Lisa Weightman's race record of 32:17.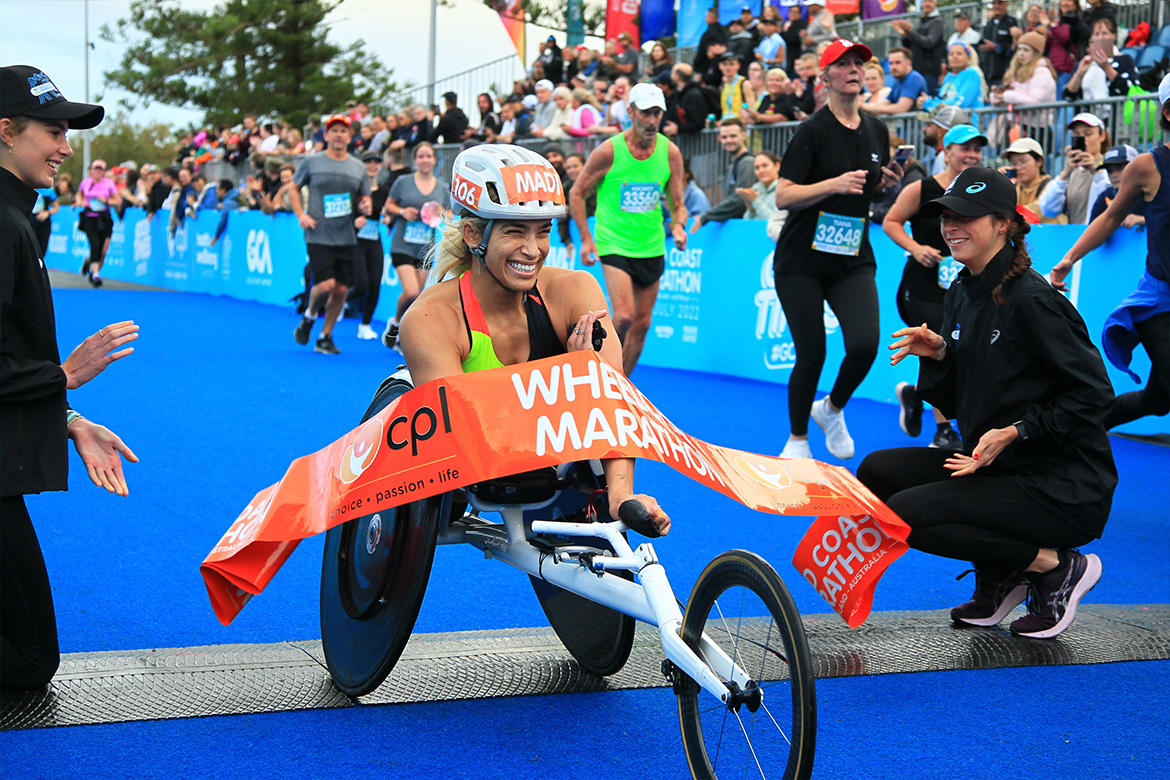 Lappin and de Rozario show clean sets of wheels in 2022 CPL Wheelchair Marathon
Gold Coast 2018 Commonwealth Games wheelchair medallists Jake Lappin and Madison de Rozario returned to the holiday capital to take top honours in the 2022 CPL Wheelchair Marathon this morning.
And for both, today's efforts provided the perfect final competition hit outs before they wing their way to Birmingham for the 2022 Commonwealth Games later this month.