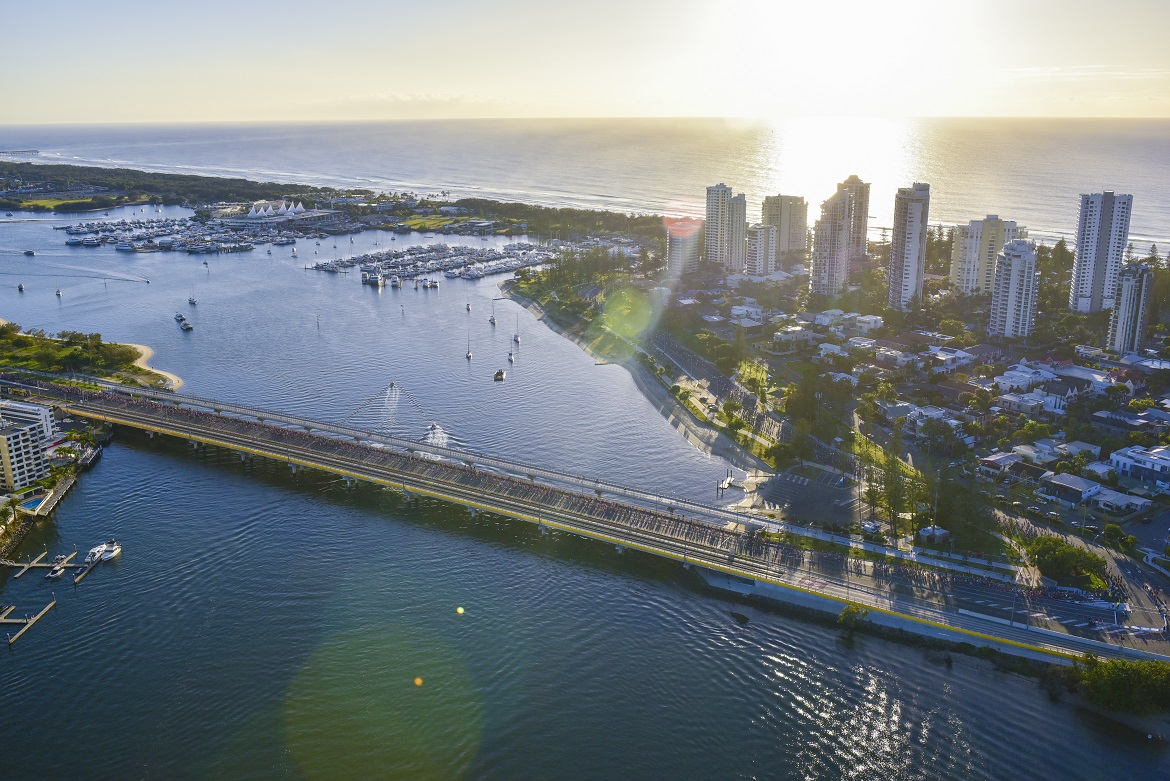 Celebrate the reasons why you love to run and soak up the euphoria running provides by kick-starting your Gold Coast Marathon training using our insightful tips
---
Often in life the most difficult aspect of any task is just having the courage to start. Beginning training for a race at the Village Roadshow Theme Parks Gold Coast Marathon is no different. Whether you are a beginner or a full-time runner, it can be a very daunting prospect. That's why we are here to help. We have put together these nine simple steps to help you kick-start your training and assist you to reach your Village Roadshow Theme Parks Gold Coast Marathon event finish line.
1. Enter the event early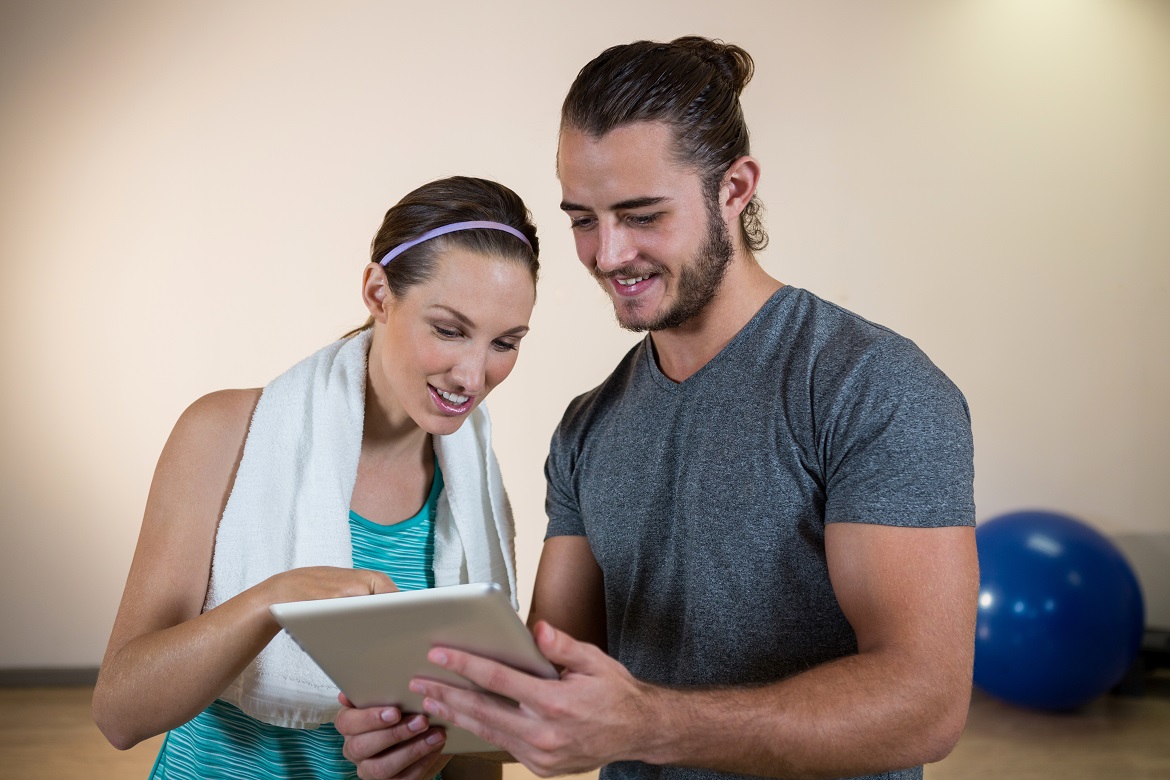 The energy of an uncommitted debut marathoner is very different to the marathoner who has paid their entry
---
Village Roadshow Theme Parks Gold Coast Marathon advocate, physiotherapist, author and POGO founder Brad Beer believes there is something powerful about taking the step of officially entering the event and paying money a significant time frame in advance.
"There seems to be an indescribable 'pull' or certain magnetic energy that draws the best out of your preparation when you have made a solid commitment by officially registering for the Village Roadshow Theme Parks Gold Coast Marathon. This magnetic energy will work in your favour when you have the inevitable tough days in training when you are fatigued, sore, or just generally lack-lustre in your approach.
"The psychology is very different when a concrete commitment has not been made. The energy of an uncommitted debut marathoner is very different to the marathoner who has paid their entry. So don't wait, enter the event early, if nothing else you will enjoy the early bird entry fees!"
2. Set your goal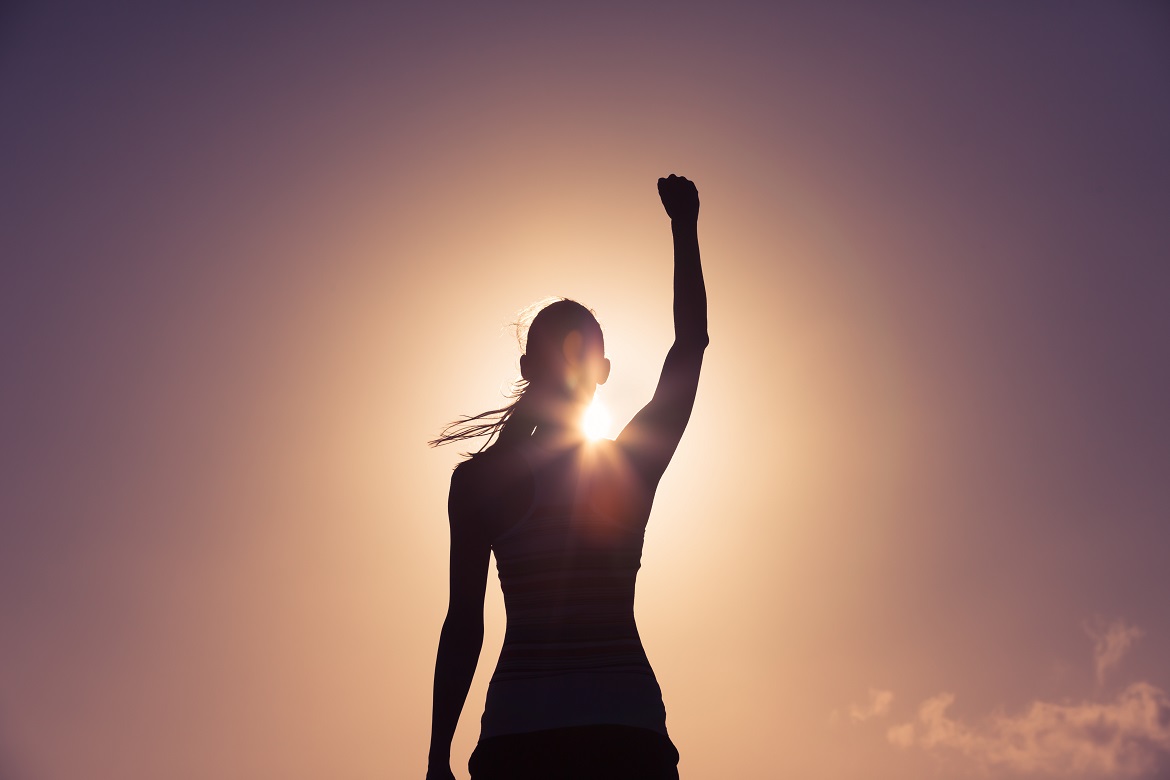 Writing your goal down or telling friends about it will provide you with a daily reminder to keep your motivation high
---
If you fail to plan, you plan to fail, and this is particularly true when it comes to achieving your sporting potential. GCM20 entries open on Tuesday 3 December 2019 (9am AEST) and it's the perfect time to consider some tips and tools that can help you achieve your performance goals. A tip for achieving your goals is to make them specific, measurable, achievable, relevant and time-bound (SMART). Write your goal down and stick it on the fridge, on the noticeboard at work and show a friend. Once you do these things your goal will become real and you will be accountable to it. It will provide you with a daily reminder to keep your motivation high.
Apply the SMART principle
Specific – What exactly are you trying to do? e.g. I want to complete the Southern Cross University 10km Run in 50 minutes.
Measurable – How will you know when you're done? e.g. Once I have reduced my time by five minutes.
Achievable – Is it feasible? e.g. I know I am not in top form yet, so five minutes is definitely achievable with some work.
Relevant – Is this in line with your desired outcome? e.g. I want to get fit and be healthy.
Time-Bound – What is a realistic timeframe? e.g. I should be able to achieve this goal within six months
3. Look good, feel good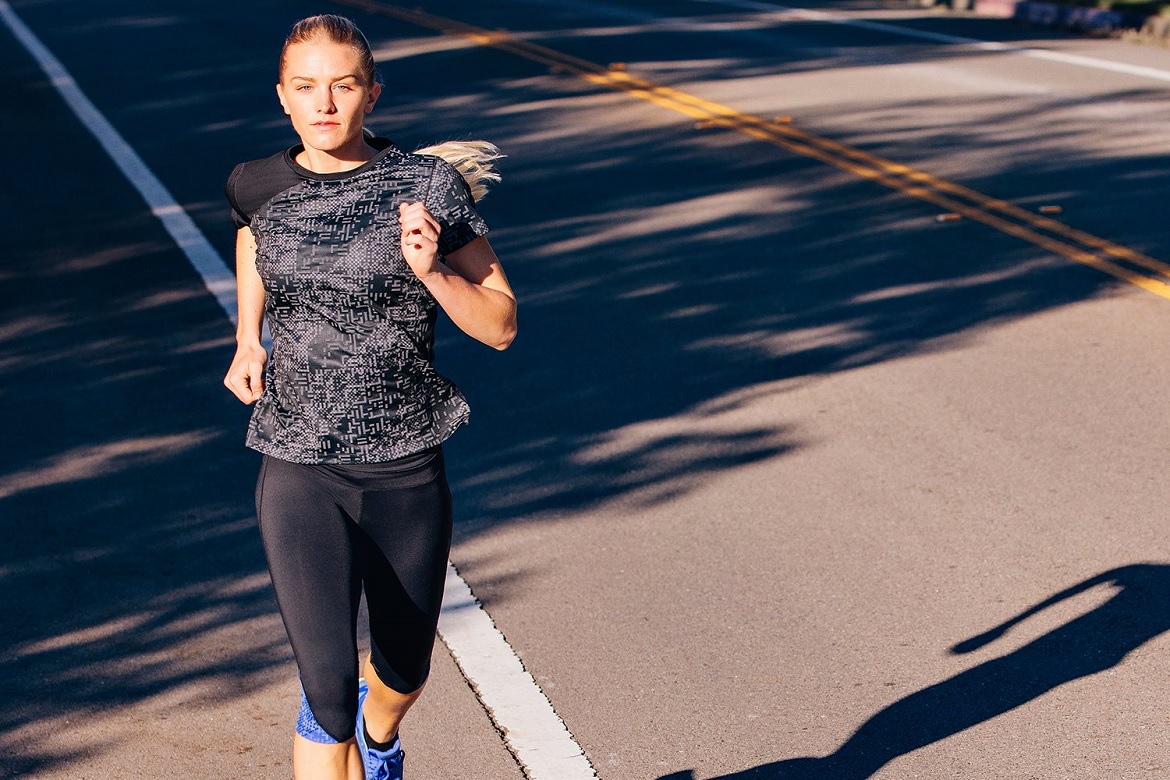 Add a bit of flare, colour and fun to your outfit because when you look good, you feel good too
---
Purchase running attire that you feel comfortable and confident running in. Don't forget to add a bit of flare, colour and fun to your outfit because when you look good, you feel good too. We recommend checking out the ASICS online catalogue for all your running needs.
ASICS is at the forefront of the world performance sports market as undisputedly the leading running shoe brand for enthusiasts and professional athletes alike. Whether at professional sporting events, the Olympics or an everyday run around a park, ASICS is the runner's choice, providing comfort, support and a superior ride.
Fit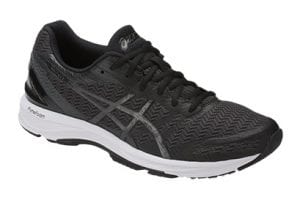 If comfort equals performance then a well-fitting shoe is paramount. A shoe that fits snuggly around rearfoot will prevent the heel from slipping in and out of the shoe with each stride, thus reducing the likelihood of blisters. It is also important to ensure the upper of the shoe does not rub or irritate the front of the foot. Some footwear companies have softer stretchier fabrics in areas of high shoe buckling to reduce friction on the top of the foot. To avoid injuries to the toes make sure there is a thumbnails' distance between the end of the shoe and the end of your longest toe.
Support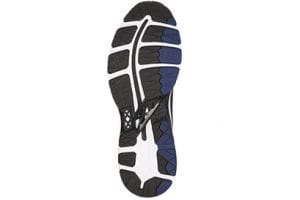 The amount of support ideal for you will depend on your basic foot type. Someone with a flat foot or a foot that rolls in during running will require more support than someone with a neutral or high arch. If you need more support, look for shoes with a high density post located on the inside portion of the midsole and a firm plastic shank under the midfoot of the shoe. These will help guide your foot into a more neutral motion during running.
Understanding your pronation is key to finding the correct shoe that will get you across the line injury free. In early June, ASICS is opening a flagship store in Brisbane that offers Foot ID analysis. To book a complimentary appointment and learn more about Foot ID, click here
Cushion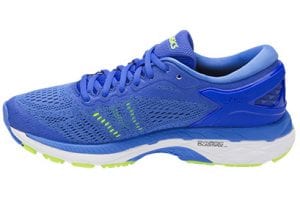 It is very important to run in a shoe with the correct amount of cushioning as too much cushioning can be as damaging as too little. If you have a high arch and walk more on the outsides of your feet, you will need more cushioning to assist with the dispersion of the impact forces associated with running. If you have a flat foot, a supportive shoe that is a little firmer under the foot will result in healthier feet and a better performance.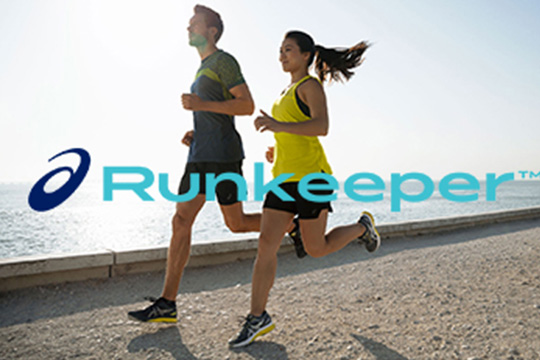 ASICS Runkeeper
Create an online personalised training plan with ASICS Runkeeper. ASICS Runkeeper adapts to your goals and abilities as you run and is available on desktop and mobile.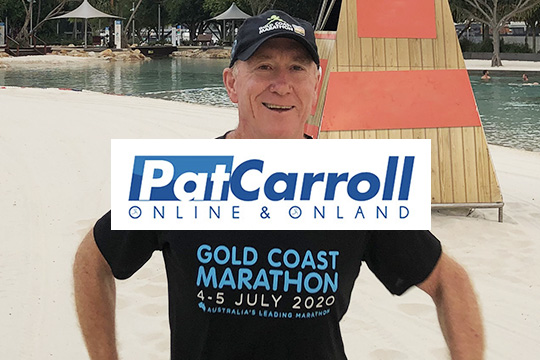 Pat Carroll Online and Onland
Enlist four-time winner Pat Carroll as your online running coach. Pat will factor in your running ability and your availability to run. Plus, you can contact Pat as often as you wish. Check out Pat's website below for his current discounted offer.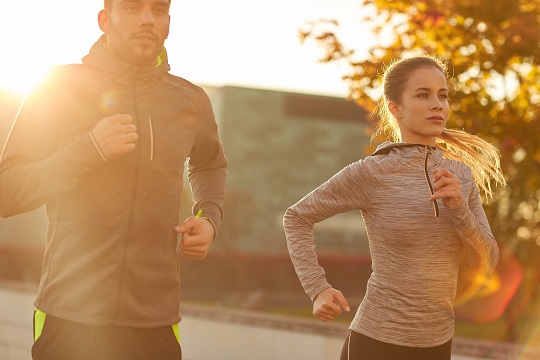 Training Resources
Supplement your training with professional advice from our favourite running experts and ambassadors. Topics covered include motivation & goal setting, nutrition & hydration, injury prevention and race week tips.
6. Warm up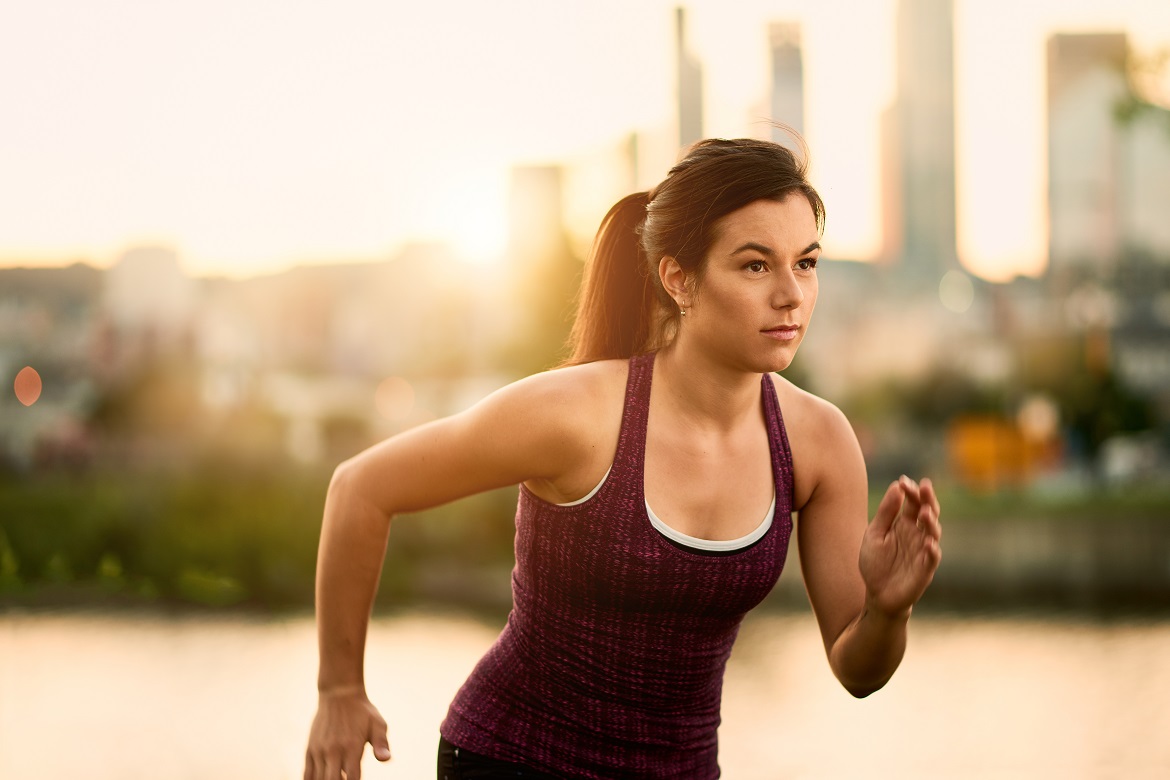 Warming up should be an integral part of your training sessions and races
---
A proper warm up is very important to maximise performance and enhance recovery and you should view it as an integral part of your training sessions and races.
Jogging
The warm up should begin with 5-10 minutes of cardiovascular activity to raise your core body temperature, increase your heart rate and get the blood flowing to the working muscles.
Dynamic exercises
Activities such as leg swings, arm swings, sideways and backwards running, skipping, body weight squats, lunge walks and calf walks are all good ways to limber up and reduce stiffness in a more dynamic fashion.
Technique drills
Technique drills such as high knees and butt kicks help to improve your neuromuscular co-ordination, ankle/knee/hip strength, balance and body awareness.
Run throughs
Aim to complete 3-6 runs over about 50m as a final preparation for the session proper or race beginning. Focus on your form (tall, strong, relaxed and smooth).
7. Cool Down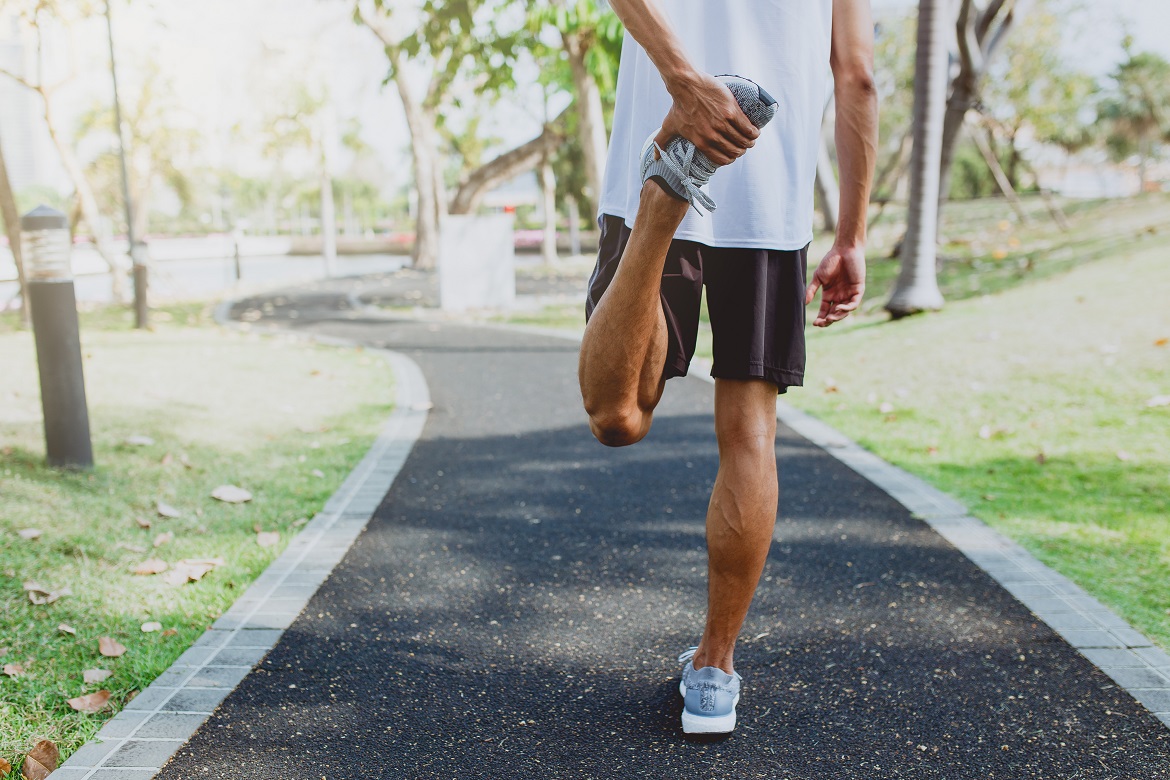 Actively cooling down and static stretching can reduce muscle soreness often experienced after training or a race
---
The cool down will promote the removal of metabolites, such as lactate, produced during exercise and can reduce the muscle soreness often experienced 24-72 hours after a hard session or race.
Active
An active cool down comprising 5-10 minutes of walking/jogging is important to bring your heart rate back down gradually.
Static stretching
Static stretching is more appropriate during the cool down due to its relaxation effect on the muscles. It will also enhance flexibility and range of movement. Aim to hold each stretch for 10-20 seconds.
8. Hydration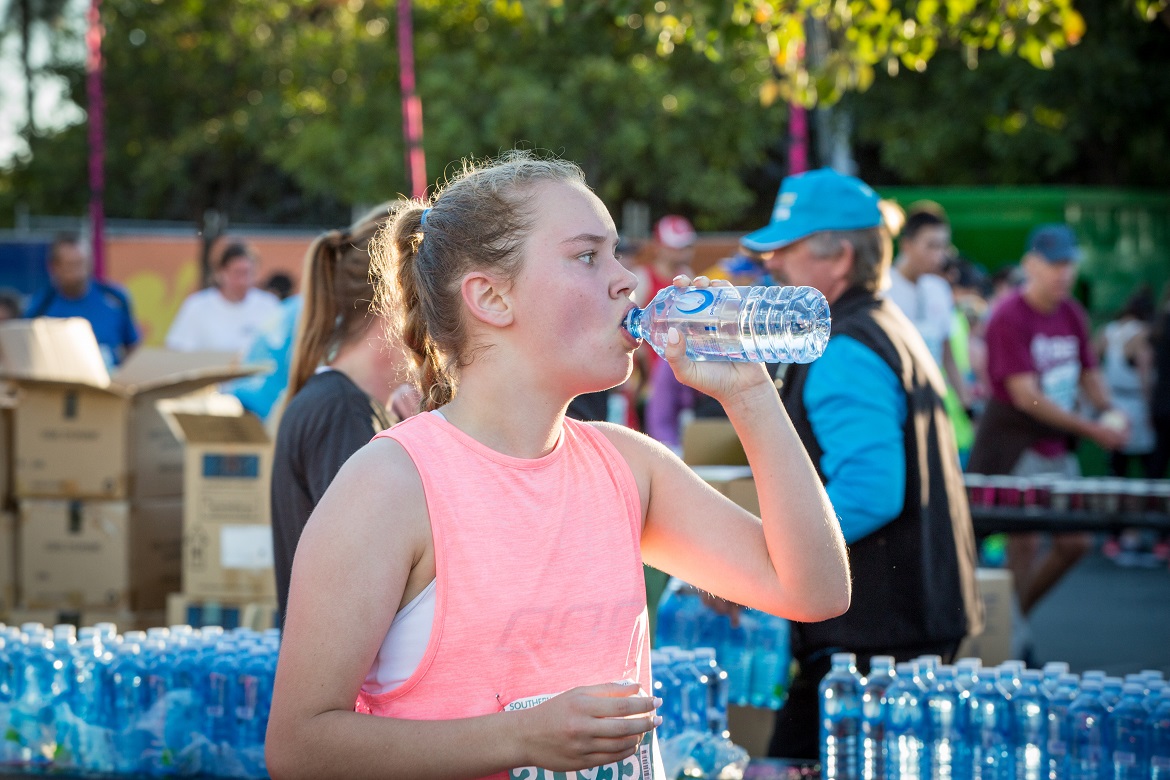 Staying hydrated before, during and after training can improve your physical and mental performance 
---
Water
Correct fluid intake during and after your endurance training sessions and race is critical. Dehydration is a common problem for runners as it can affect your physical and mental performance, increase cardiovascular strain and decrease heat tolerance. The International Marathon Medical Directors Association (IMMDA) state:
Runners should drink approximately 400 – 800ml per hour depending on your weight, environmental conditions and speed
You should record your body weight before and after as many training runs as you can. You should lose no more than 1-3% of your pre-run weight.
One litre of sweat is approximately equal to 1kg of weight loss
Check your urine during the day to monitor your hydration status
Electrolytes
In addition to water replacements you also need to replace the electrolytes you lose through sweat such as magnesium, calcium, potassium and sodium. Endura Sports Nutrition state:
Every hour of exercise depletes water, electrolytes and glycogen stores, ultimately affecting performance and stamina
The fastest way to top up on vital carbohydrates and essential electrolytes is with a rehydration formula such as Endura Rehydration Performance Fuel supplied on course at numerous refreshment stations
Drink one to two doses of Endura Rehydration Formula 30 minutes before exercise and one dose during each hour of exercise
From around the three hour mark in the Gold Coast Marathon you will need advanced glycogen support such as Endura Sports Energy Gels which are easy-to-digest and provide an immediate and slow release of carbohydrates
It is important to train with what you will use on race day to ensure that it works best for you
Isotonic, hypotonic and hypertonic doses for different conditions are listed on the Endura Rehydration label
9. Nutrition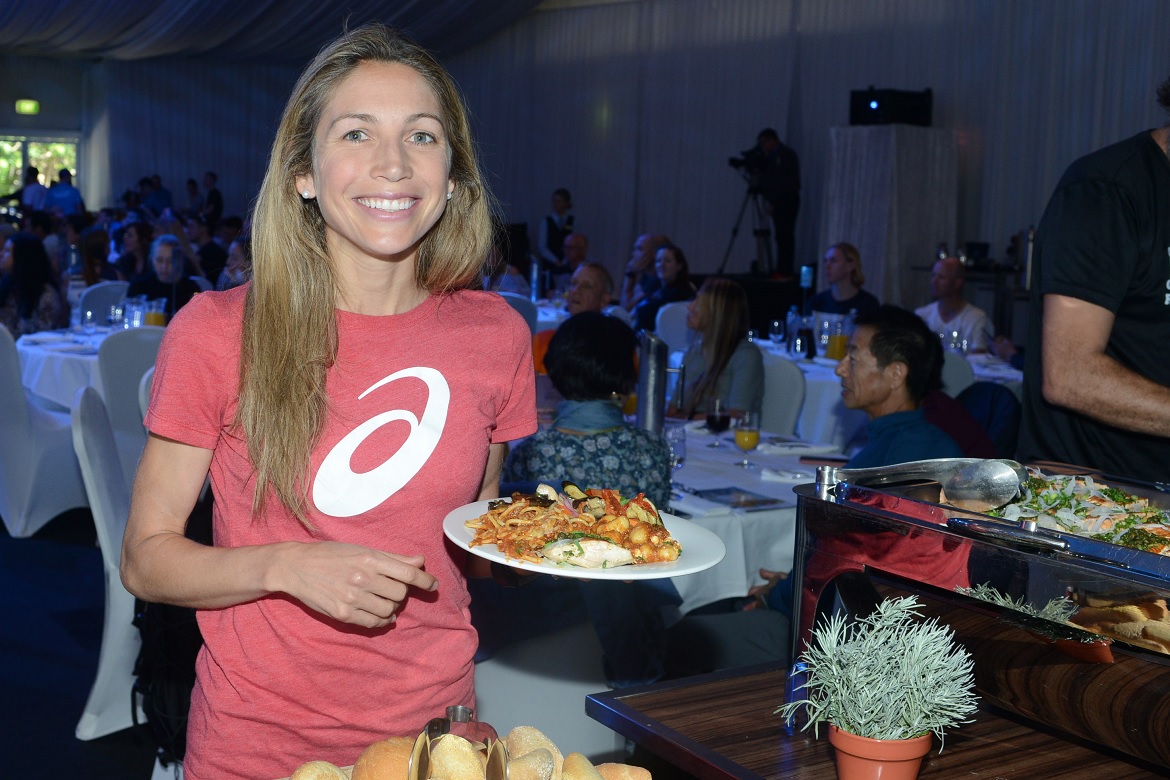 It's ideal that you perfect your training and race day nutrition in the lead up to the Gold Coast Marathon
---
During Training
Eat foods high in B vitamins and magnesium such as nuts, seeds and green leafy vegetables
Increase your protein and carbohydrate intake with a variety of foods including eggs, chicken, lean meat, whole grains and brown rice
Perfect your pre-race nutrition intake during training. Know what works for you to maximise performance and avoid fatigue or gut trouble on the day
Carbo-Loading
Carbohydrates are fuel. If you eat a bowl of pasta, carbohydrate from the food is delivered to the muscle and is stored as glycogen which is used as energy to create muscular contraction, which creates your body's movement, strength and speed. 'Carb-loading' is filling your muscles to their limits with glycogen in preparation for your event
Things to Remember
'Carb load' 24 – 48 hours prior to your race
Make room for additional carbohydrates by decreasing excess fats and protein
Attempt carb loading in training to help maximise performance on race day
Many carbohydrate foods already contain protein
If you see the scales climb a couple of kilos during carb-loading, you have probably done a good job
Eat low fat and low fibre carbohydrate foods such as yoghurt, peeled fruit, white bread and potatoes