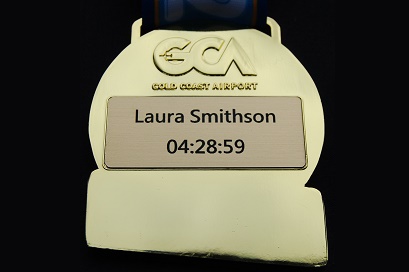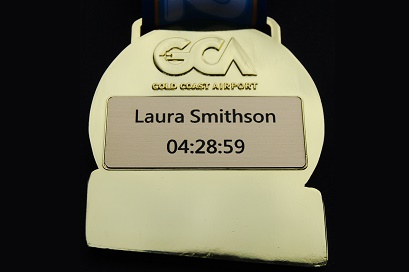 An iTaB is a personalised medal insert, engraved with your name (maximum of 30 characters) and net time that fits neatly in to the back of your finishers' medal and is designed to take the place of traditional medal engraving.
An iTaB can be purchased while completing your registration for the Gold Coast Airport Marathon.
After the event is finished, your time will be verified and the iTaB will be manufactured and sent to you in the post. Expected delivery is 4-6 weeks after the event. Please ensure your address details on the previous page are correct as this is the address your iTaB will be sent to.
Previous iTabs
If you would like to purchase an iTaB for your finishers medal from previous years please click on the corresponding year.