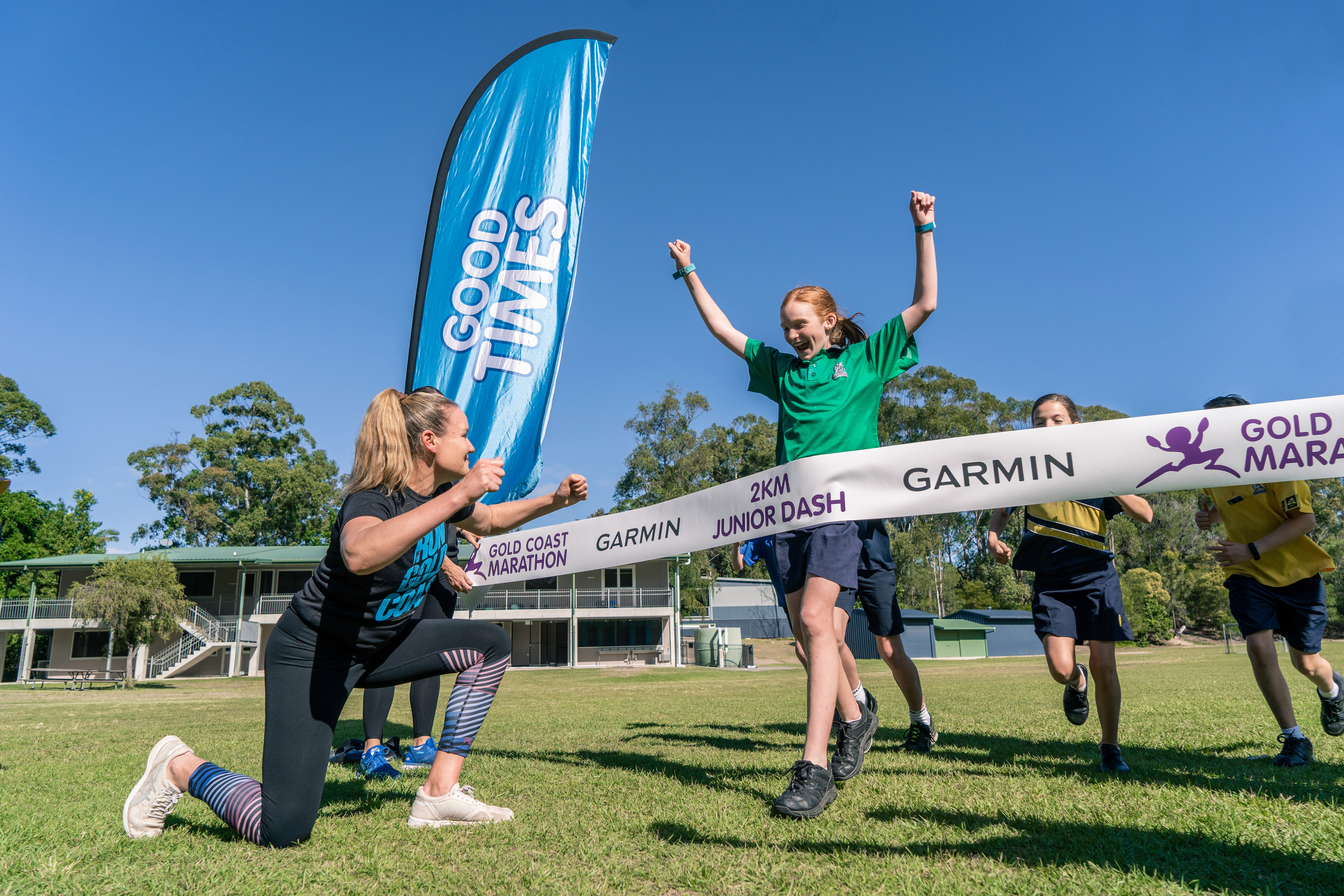 Gold Coast school gets marathon advantage
Benita Willis, 2004 World Cross Country Champion and four-time Olympian gave the next generation of runners at one lucky school today the inside tips on how to run this year's Gold Coast Marathon.
In celebration of Global Running Day which encourages kids to get active through running, students at Ashmore State School were put through their paces by Willis as winners of the Gold Coast Marathon Schools Team Challenge.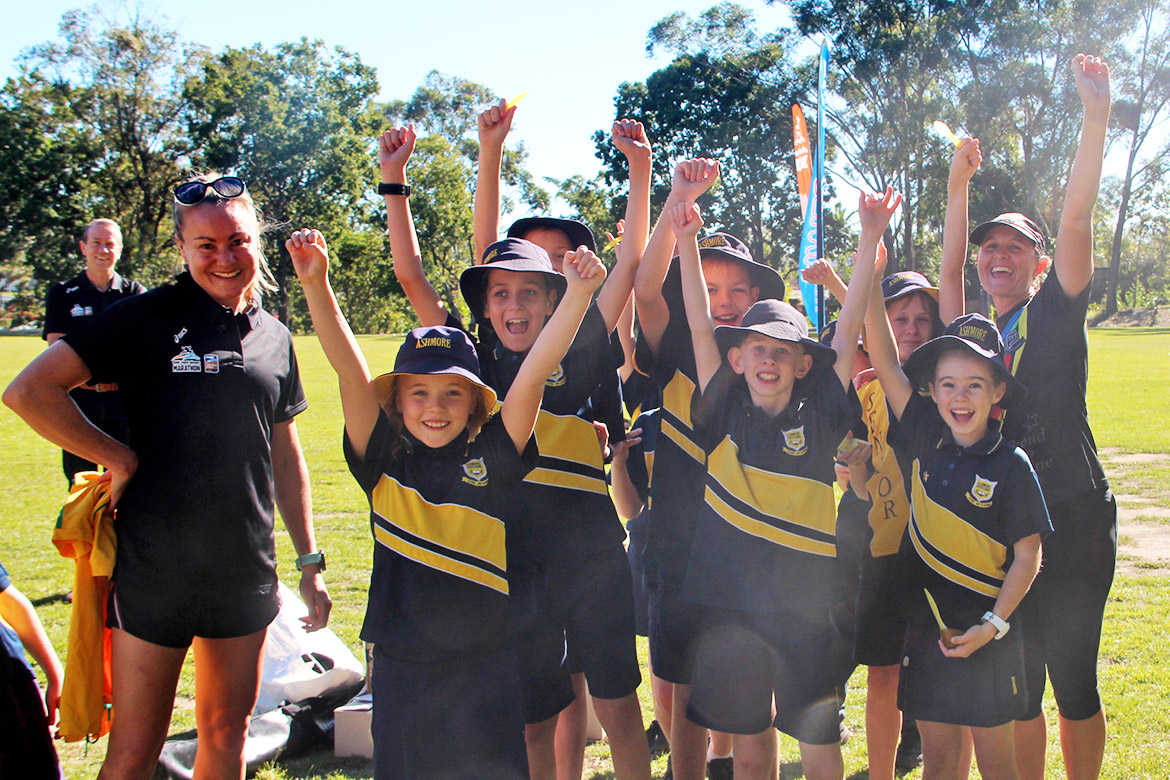 Kickstart your kids into running
Getting your kids to run is also one of the best ways to encourage new friendships in the wider community outside school- running as a kid has enabled me to make life-long friends who I still keep in touch with in now my thirties.
Here are some quick tips to instill a passion for running into your kids: