Garmin Junior Dash Training Diaries
Fire the starter's gun on your training by downloading our Garmin 4km Junior Dash or Garmin 2km Junior Dash training diary created by 2000 Gold Coast Marathon winner Sam Hughes.
The 10 week program is a progression to longer distances and higher intensities will prepare you for good times.
The diaries also feature expert tips on how you should prepare for the race, what to expect on race day and the best ways to recover after your run.
Download your Garmin Junior Dash training diary below.
Garmin 4km Junior Dash 2019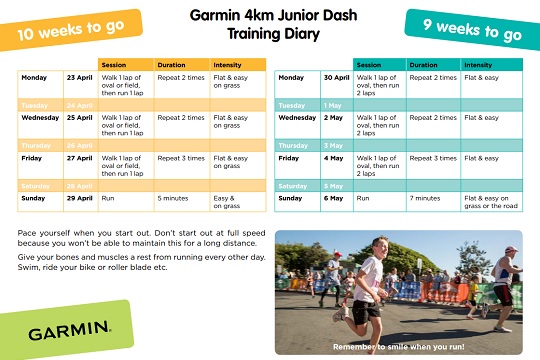 Garmin 2km Junior Dash 2019