Gold Coast Airport Fun Run
Race Information

Distance
5.7km
Date
Saturday 30 June 2018
Entries close
Friday 29 June 2018 (5pm AEST)
Recommended arrival time
7:00am
Start time
8:00am
Minimum age
All ages*
Fee
$65 (AUS & NZ) / $85 (International)
Cut off time
1 hours 20 minutes
*There is no minimum age however all entrants under the age of 12 must be accompanied by a registered parent/guardian for the entire duration of the race and the accompanying adult takes full responsibility for the safety of the entrant under 12.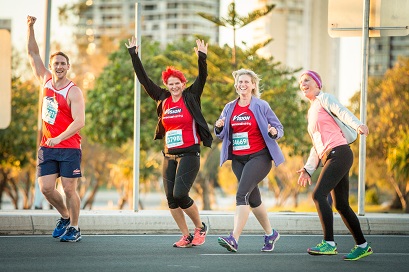 Entry information
The 40th Gold Coast Marathon is on track to become a record-breaking event! If you're yet to enter the Gold Coast Airport Fun Run, we encourage you to get in quickly as it's filling up fast.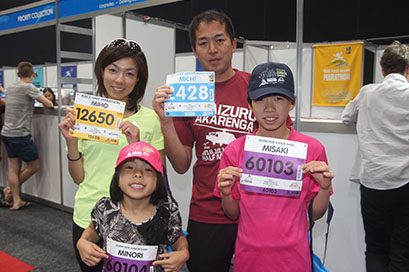 Collect your race number
Before participating in the Gold Coast Airport Fun Run you must collect your race number from the Check In Centre before 8pm (AEST) Friday 29 June. Please complete the emergency contact information on the back of your number once received.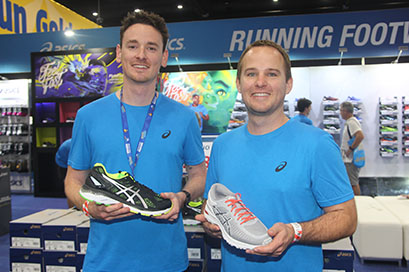 ASICS Sport & Leisure Expo
The ASICS Sport & Leisure Expo will be held at the Gold Coast Convention & Exhibition Centre in Broadbeach from Thursday 28 – Saturday 30 June and will feature more than 50 exhibitors. Free admission for the general public!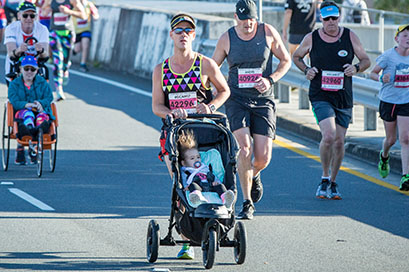 Pram information
Prams are permitted in the Gold Coast Airport Fun Run only and must start at the back of the field. All prams must be registered and display the appropriate wristband to be allowed access to the course. There is no charge for the child being pushed in the pram, however if your child would like finisher rewards they must be entered.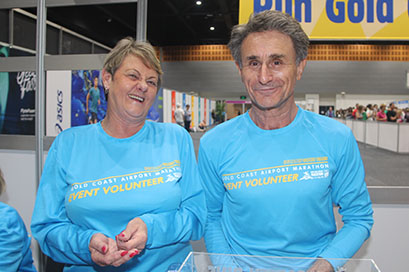 FAQ
Do you have a question about the Gold Coast Airport Fun Run? Before contacting us directly, we suggest viewing our FAQ as we may already have the answer to your enquiry.