The Teams Challenge is a great team-building exercise and an excellent way to motivate your team, colleagues, families and friends to achieve a personal challenge together. Your team can choose to race in any of our eight races and all are welcome to select their own start zones. You do not have to race together in the same race or choose the same start zone.
Benefits of entering a team
Celebrating personal achievements as a group
Having fun together while increasing fitness
Generating awareness and exposure for your organisation
Viewing your team results all in one group via the team results portal
Raising money for a chosen charity
Opportunity to celebrate the good times with your team mates over a barbecue at your own tent in the race precinct
All teams entered (with runners) will have their team name listed on the Village Roadshow Theme Parks Gold Coast Marathon website and in the official program included in the Gold Coast Bulletin printed on race weekend
Compete for team recognition with our Team Awards
Register a team of over 20 team members and gain extra benefits

Option of team race kit collection
$100.00 credit for every 20 team members registered by Thursday 30th April in form of:

Pre-loaded debit card (given to team manager at Check in Centre)
Donation to Cancer Council QLD or LIVIN on behalf of your team
Credit towards your team tent
Ideas on how to spend your $100 team credit:
Team prizes (fastest runner, first team entry, best team get up etc)
Celebratory drinks post event
Put towards a team uniform
Refreshments at your team tent (hired or space only)
Team Supporter Banners / Paraphernalia
Spend up large at the ASICS Sport and Leisure Expo
Charity Donation of your choice
How to enter your team:
Choose a team manager to manage your team
Visit the team manager portal to register your team name and team code (available November 26th 9.00am AEST)
Team members register individually via the standard entry form adding themselves to your team in the team section of the entry form
Receive additional benefits for every 20 team members registered!
Remember you can have team members enter your team at any time right up until event weekend but only those registered before early bird (Thursday 30th April 11.59pm AEST) will get the best fees and be eligible for your additional team benefits!
Register your team TEAM MANAGER LOGIN Download Team Guide
Teams Challenge
When registering, team managers must select their team's challenge category out of the following:
Team Awards
All teams entered will be eligible for the following awards. Winning teams will receive web and social media recognition along with a winner's plaque.
Largest Team Award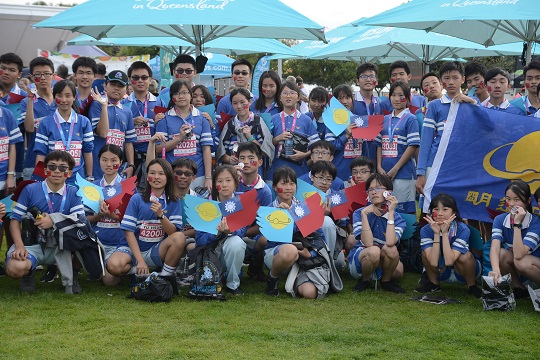 This awards the largest team in each category based on the final number of entrants recorded. Winners will be announced on race weekend and teams can collect their plaques on their chosen day.
| | |
| --- | --- |
| 2019 Teams Challenge | 2019 Largest Team Award |
| Corporate | Southern Cross University |
| Fitness | Intraining Running and Triathlon Club |
| School | Ashmore State School Fitter Faster Stronger |
| Social | MND and Me Foundation |
Good Times Award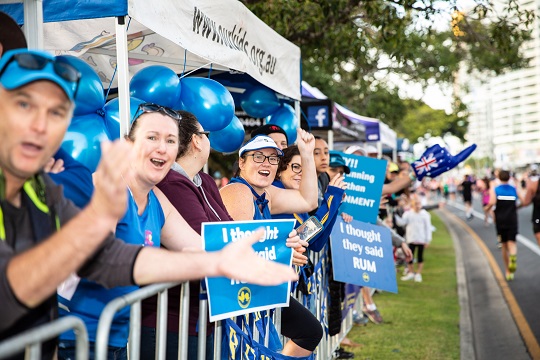 This awards the best team spirit leading up to and on race weekend. Post pictures of your team training on social media using #GCM19 and kit yourselves out in team attire. Winners will be announced post event and plaques sent via post.
| | |
| --- | --- |
| 2019 Teams Challenge | 2019 Good Times Award |
| Corporate | Bravehearts |
| Fitness | Ubershape |
| School | Ashmore State School Fitter Faster Stronger |
| Social | Team Livin |
Team Tents
Celebrate the good times with your team over a barbecue in your own tent within the race precinct.
Team tents can be hired for Saturday 4 and/or Sunday 5 July and are assigned on a first in first served basis. Bookings are only confirmed once payment has been received.
How to book:
You can book your tent via your team manager login – please click on the Tent Booking Form Link on your team manager menu.  Tent bookings close at Friday 29 May 2020. Tent bookings are booked on a first in first served basis and numbers are limited so get in early! Please note that tents are available exclusively to teams and you must have an entrant in your team in order to access the form and book.
View the team tent information here. 
BYO Tent Area:
The BYO area is allocated on a first in, first served basis on race weekend and no bookings are taken. The BYO area is not serviced and no barbecues, power or furniture are able to be hired. There are strictly no BYO barbecues in this area and there will be a 1 tent limit per team.
Before you set up your tent please make sure you view the BYO tent area terms and conditions.
Five tips to help recruit team members
1. Encourage your friends, family, colleagues and school mates to join your team by sharing '12 reasons to run for the good times in 2020' on Facebook.
2. Send an email to your friends, family, colleagues and school mates encouraging them not to miss out on the good times and join you on the 2020 Village Roadshow Theme Parks Gold Coast Marathon start line. Email a friend.
3. Display your team poster in a prominent position in your office, gym, school or club where potential team members will see it. Download your team poster.
4. Host some group runs, chat about the team along the way and celebrate the run with a coffee afterwards.
5. Create Facebook, Twitter or Instagram profiles for your team to share photos, videos and updates so your members can encourage and inspire others to join.