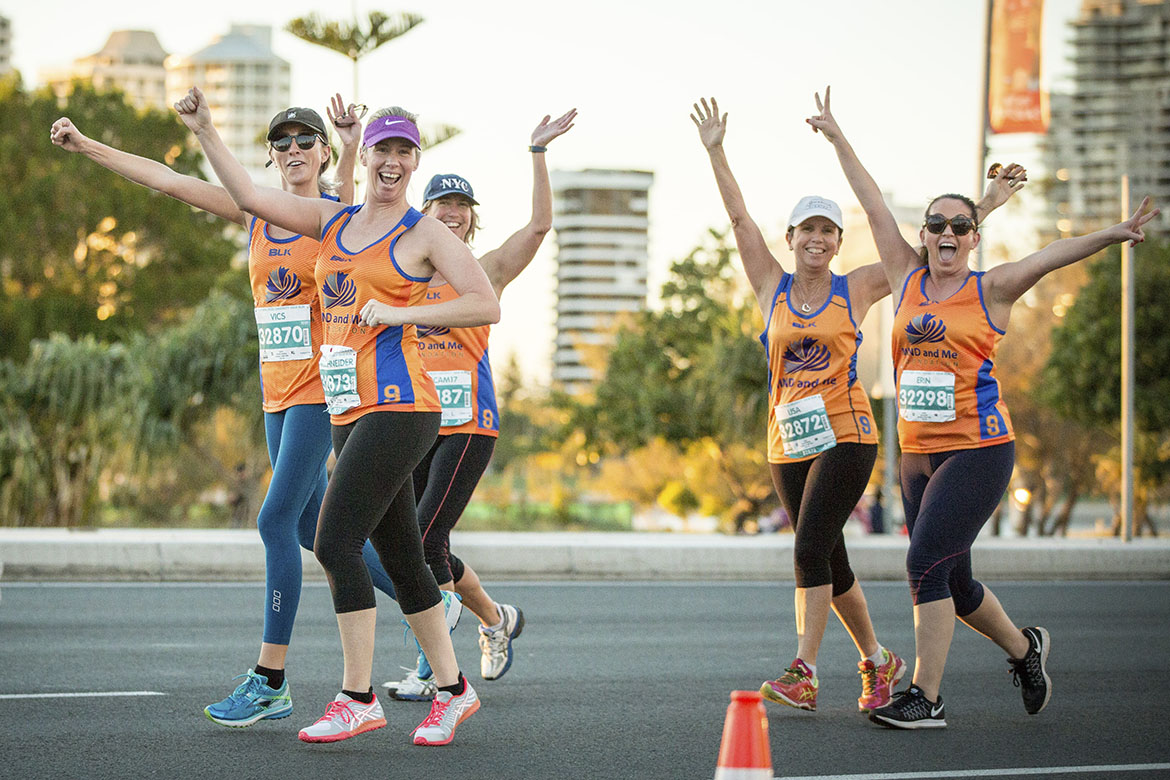 The 2018 Gold Coast Marathon Teams Challenge is a great team-building exercise and an excellent way to motivate your team, colleagues, families and friends to achieve a personal challenge together. Your team can choose to race in any of our eight races and all are welcome to select their own start zones. You do not have to race together in the same race or choose the same start zone.
Benefits of entering a team
Celebrating personal achievements as a group
Having fun together while increasing fitness
Generating awareness and exposure for your organisation
Viewing your team results all in one group via the team results portal
Raising money for a chosen charity
Opportunity to celebrate the good times with your team mates over a barbecue at your own tent in the race precinct!
All teams entered with runners will be listed on the Gold Coast Marathon website and in the official program included in the Gold Coast Bulletin printed on race weekend.
Compete for team recognition with our Team Awards.
Team entry options
Deferred Team – Register Now and Pay Later
Nominate a Team manager to be responsible for setting the team up and paying for all team entries before the deferred team entries deadline
10% discount off race entry fees – valid once 20 or more team members have registered
Eligible for group race number collection – Individuals are still asked to select a pickup location, however this is voided if the team manager has opted for group race number collection
Team members entries are confirmed once the team manager has made payment
 Non-Deferred Team – Register Now and Pay Now
All team members register and pay individually at the time of registration
Please note that this option will not access the discounted race entry fees
Only eligible for individual race number collection
Team Awards
All teams entered will be eligible for the following awards. Winning teams will receive web and social media recognition along with a winner's plaque.
Largest Team Award
This awards the largest team in each category based on the final number of entrants recorded on Thursday 31 May 2018. Winners will be announced on race weekend and teams can collect their plaques on their chosen day.
Team Tents
Celebrate the good times with your team over a barbecue in your own tent within the race precinct. Team tents can be hired for Saturday 30 June and/or Sunday 1 July and are assigned on a first in first served basis. Team tents are available exclusively to pre-registered teams and can be booked via your team manager login. Please note that you must have an entrant in your team in order to access the form and book. If a tent package does not appear this will indicate that those tents are sold out.
2018 team tent information announced soon.
Questions?
Email us at teams@goldcoastmarathon.com.au