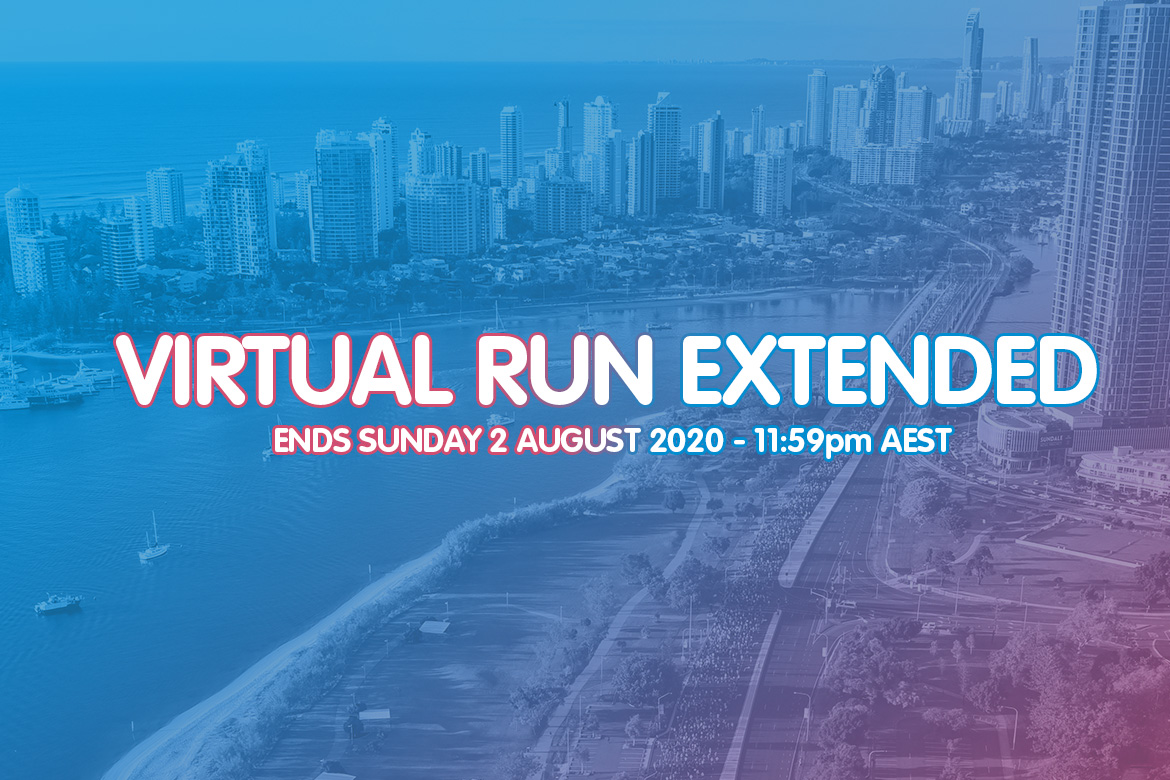 The team behind the Village Roadshow Theme Parks Gold Coast Virtual Marathon are overwhelmed by the support of this event and the positive engagement and feedback we have received during the programmed month of July. It has been exciting for us to see entries from across the globe flooding in from runners eager to have a Gold Coast Marathon experience this year, even if it was a virtual one.
For your support, we thank you and are glad you have enjoyed the experience so far.
Although the scheduled virtual events are due to be finalised by Friday 31 July, the feedback we have received this week shows strong support for the events to continue over the weekend. As you have supported us we are happy to support the requests and have extended the deadline to enter and log results to midnight Sunday 2 August (AEST).
So if you still have a fast run to do, want to beat your previous time, want to add a race to your collection or add your usual weekend long run to the Village Roadshow Theme Parks Gold Coast Virtual Marathon results, you now have an extra two days to do so!
Upload your result and you will automatically qualify for our fantastic "Ultimate Prize Pack" consisting of 1 x Entry into your race of choice at the 2021 Village Roadshow Theme Parks Gold Coast Marathon and an ASICS prize pack that includes a pair of new ASICS Metaracers.