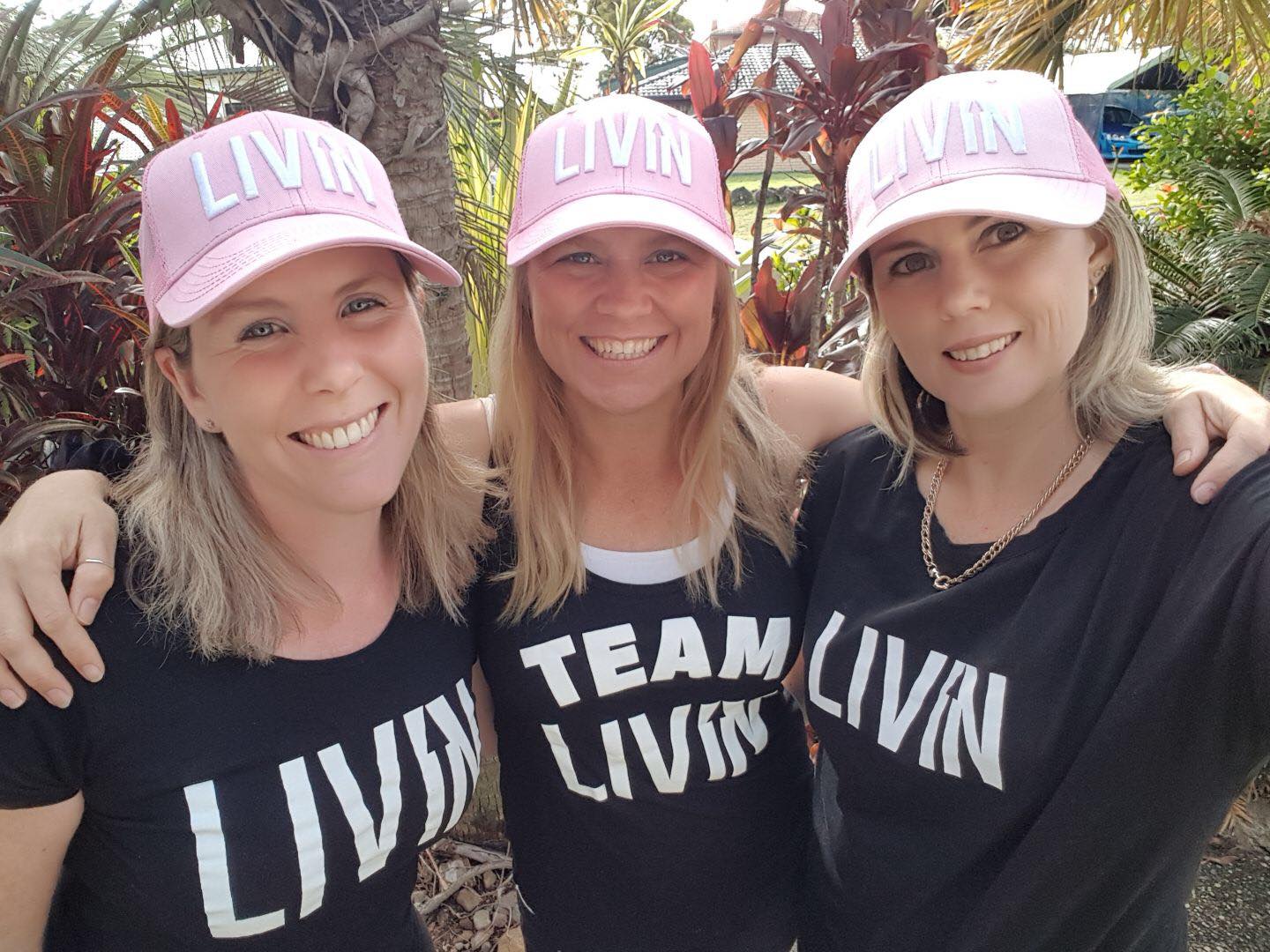 Team LIVIN members Kelly Malloy, Katie Schram and Cherie Cousemacker are prepped and ready for their Village Road Show Theme Parks Virtual Marathon!
---
The link between positive mental health and exercise has been proven time and time again, which is why the Village Roadshow Theme Parks Gold Coast Marathon is such a positive landmark event in LIVIN's 2020 calendar. LIVIN has been an enthusiastic supporter of the event for several years and signed up in December 2019 in an official capacity to help raise much-needed funds to break the stigma of mental health.
Although the physical event has been cancelled due to COVID-19 and replaced with the Village Roadshow Theme Parks Virtual Marathon, this did not deter LIVIN! As they said, "Where there is a will, there is a way!"
Team LIVIN came about when Kelly Malloy, Fundraising & Events Coordinator at LIVIN mentioned to a few close friends and work colleagues that she planned to walk a full marathon in the Village Roadshow Theme Parks Virtual Marathon. "Being the Fundraising and Events Coordinator for LIVIN, I also wanted to practice what I preach and enter an event for the charity like so many of our incredible supporters do" said Malloy.
The shift in format this year to a virtual run has enabled Kelly to participate rather than her anticipated involvement through her role at LIVIN managing their designated-on course motivational support points.
When asked what the plan of attack was, Team LIVIN has one focus. "Our plan of attack is to finish ha-ha!" "many of us are doing this with minimal training. We are all the same mindset, in that doing this together we will have each other there as support. We have the drive and purpose of supporting the LIVIN charity, mental health awareness. This will make the day one which we will appreciate participating in"
Kelly and her team of ten will be walking the original Village Roadshow Theme Parks Gold Coast Marathon course. "We are taking this opportunity to have a lot of great conversations with each other along the 42km's, something that doesn't happen enough in our busy lives" she said. Team LIVIN has also lined up plenty of supporters who will join them for parts of the iconic course including her 11 year old daughter and 9 year old son, who will meet them along the way to complete their own virtual "Junior Dash" runs.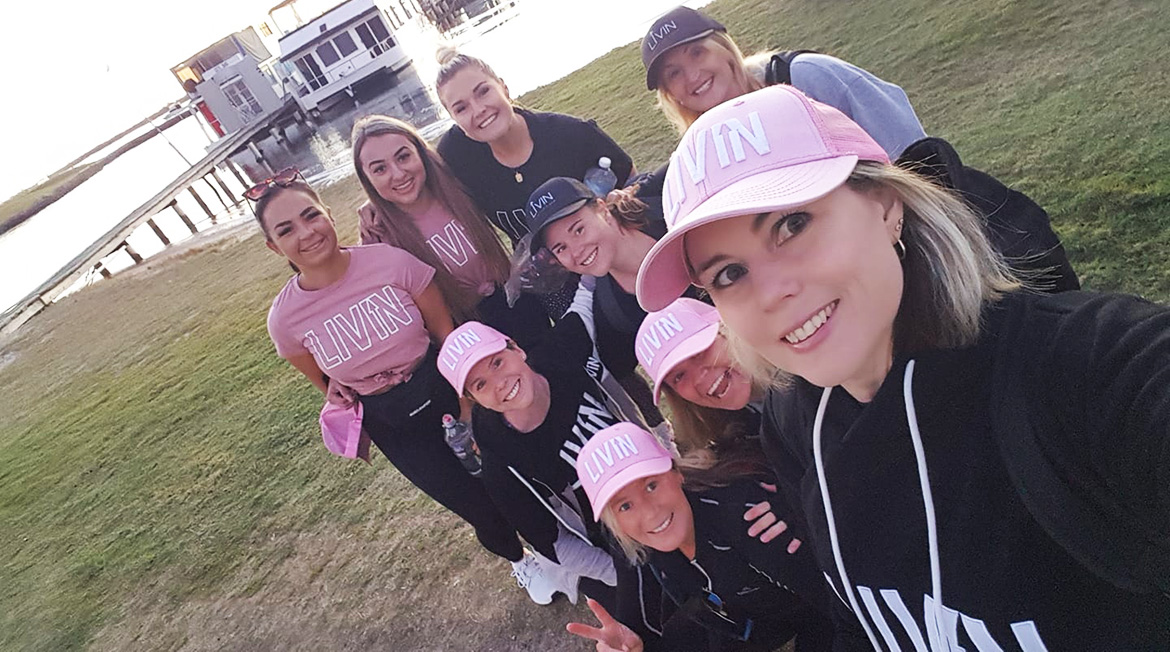 Team LIVIN on course, (left to right) Kianna Lucas, Michaela Grace, Rach Bellamy, Kelly Malloy, Ingrid Schroder, Kelly Jones, Tammy Campbell, Katie Schram and Cherie Cousemacker
---
"It will also be a unique opportunity for us to actually appreciate the Gold Coast for the awesome place it is with the course taking us from one end of the coast to the other – we're just keeping our fingers crossed for a day of that famous Queensland sunshine!"
We wish Team LIVIN the absolute best with your marathon effort. May it be a memorable day surrounded by a great support team and important conversations, as LIVIN promotes….
It ain't weak to speak!
LIVIN uses money raised to promote wellness and positive living for young people through awareness and early education programmes in schools and has achieved significant success through the launch of its branded apparel range designed to start important mental health conversations.
For more information visit livin.org
Written by Courtney Nicholson