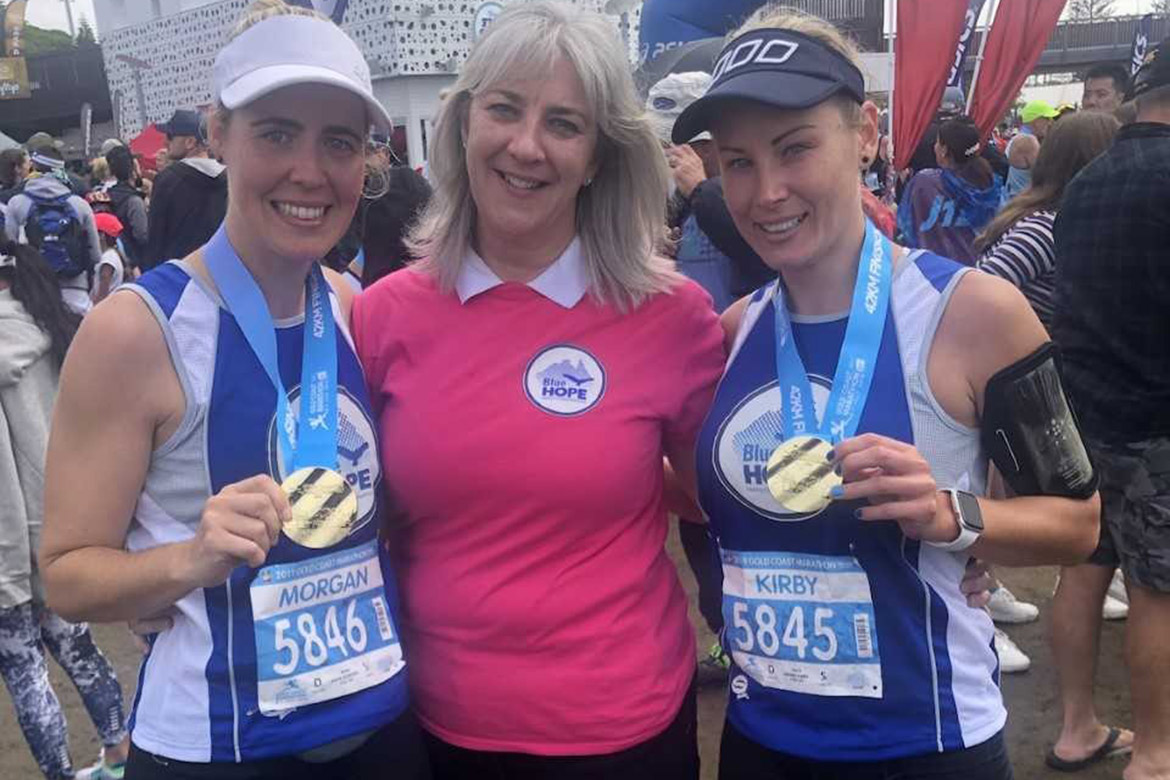 Jodie Morgan and Wendy Kirby celebrate their first marathons with a friend at the Gold Coast Marathon.
---
By Brooke Hicks
Brisbane friends Jodie Morgan and Wendy Kirby ran their first marathons on Sunday to raise money for the national police support group Blue Hope.
Blue Hope is a not-for-profit organisation which supports both current and former Australian police officers struggling with mental health problems.
Jodie, 36, and Wendy, 35, were inspired by the off duty passing of a family friend, raising $5,000 from their maiden Gold Coast Marathon outing.
"Blue Hope has supported our friend for many years and it's amazing that we could raise so much for the cause," Jodie said.
They're already talking about a return to the event in 2020, albeit it with an earlier start to their race day morning.
"Next year we might not do the full marathon, maybe just the half," she said.
Jodie and Wendy both completed their marathon missions together in 4:39:01.