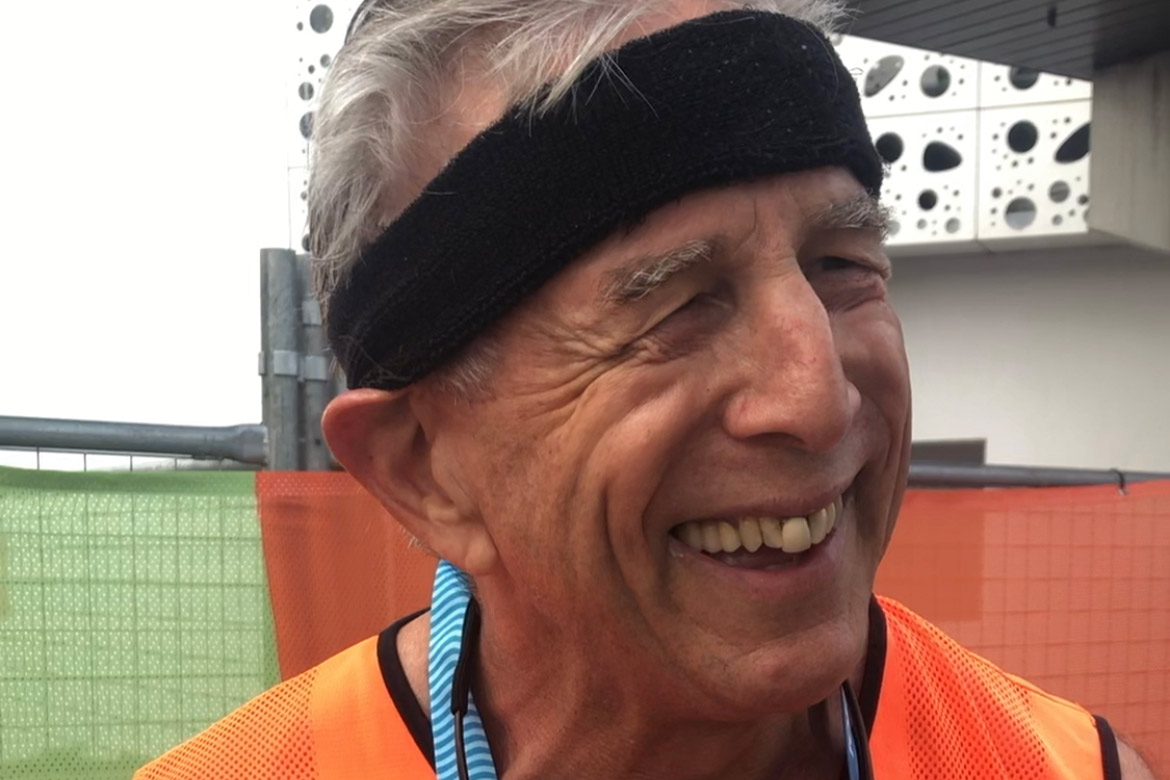 Coombabah blind runner Ken Moulang taking part in the Southern Cross University 10km Run.
---
This morning's Southern Cross University 10km run provided a challenge for 5,182 participants, and for 70-year-old Coombabah blind runner Ken Moulang, it was extra special.
It was Ken's first 10km race – a goal completed after more than two years of training with his guide Chris in the Broadwater Parklands Park Run.
With the cool and rainy weather, the race was an even bigger challenge for Ken but one he conquered with pride.
"As soon as I took my jacket off the rain started," said Ken. "It was really wet and windy."
"We started off at the very back of the pack just to be safe."

With the aid of his guide, Ken completed his debut 10km in 1:23:02.
A successful motivational speaker, Ken can add this achievement to his list and said he "will most definitely be returning for a second time".