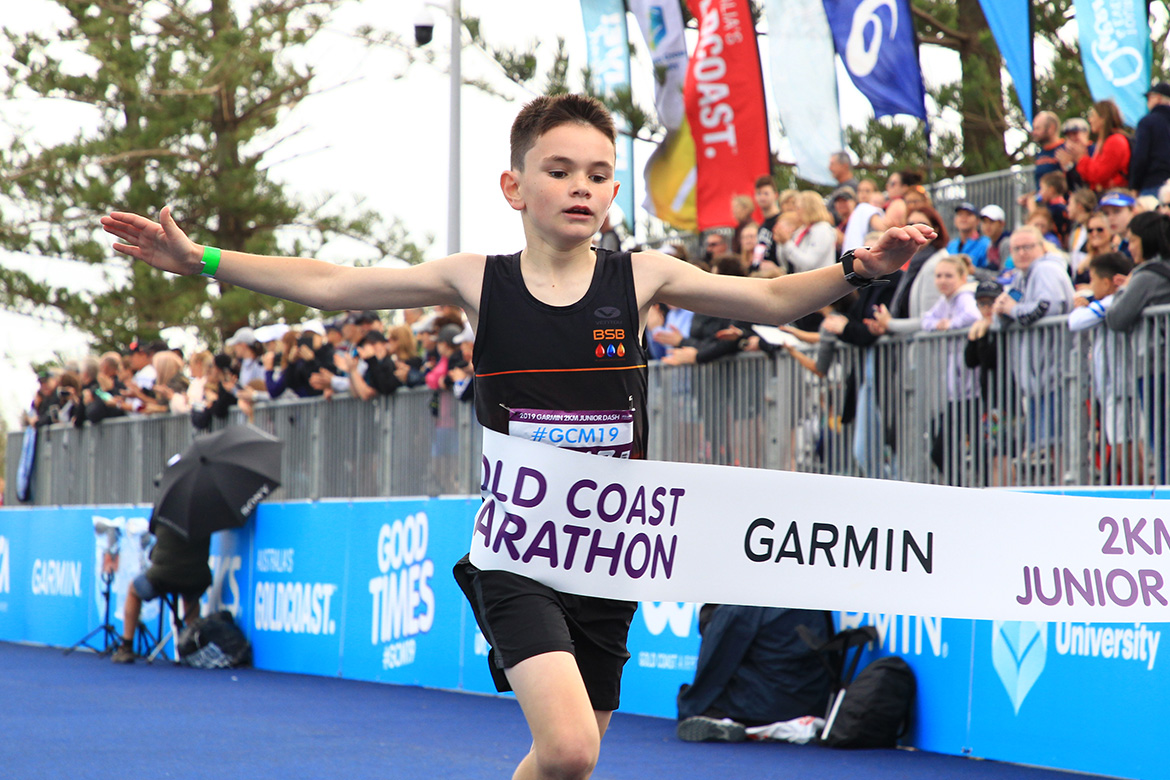 Aden P Kelly from Brisbane won the Garmin 2km Junior Dash at the Gold Coast Marathon.
---
Brisbane nine-year-old Aden P Kelly (AUS/QLD) continued to set the running world alight with a sizzling win in the Garmin 2km Junior Dash.
Aden, who broke the world age record for the 10,000m in April, stopped the clock at 7:07 to edge out Luke Gorski (AUS/VIC) (7:09) with Sam Ellice (AUS/QLD) (7:13) third.
The windy conditions meant the race record (6:33) was too tough a task on the day.
Aden caught the attention of the running world when he recorded a time of 38:57, to smash the previous 10,000m record for his age group by 91 seconds. The youngster only took up running about 17 months ago.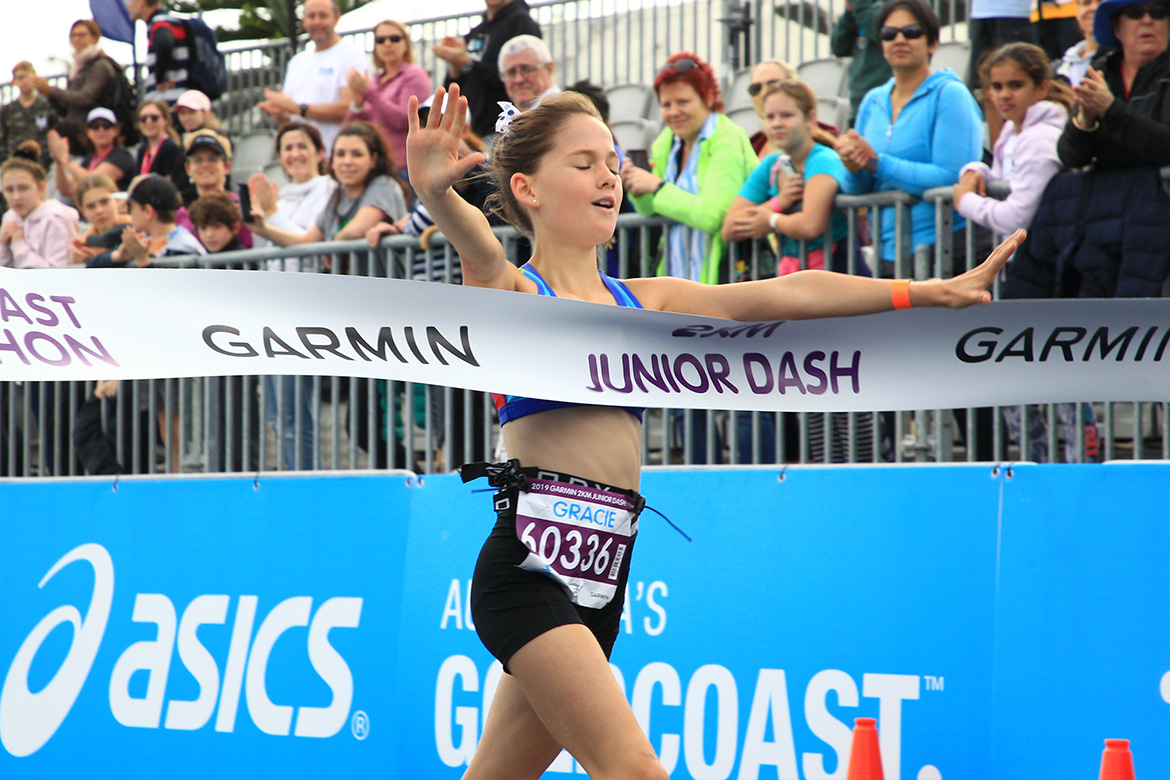 Grace Campbell winning the Garmin 2km Junior Dash.
---
First female home in the Garmin 2km Junior Dash was Grace Campbell (AUS/QLD) in 7:34, with Isabelle Mortensen (AUS/QLD) second in 7:50 and Distenee Pickvance-Yee (AUS/QLD) third in 7:53.
The female record of 6:47, set in 2016 by Imogen Stewart, remains intact.
The Garmin 2km Junior Dash attracted 938 entries.

Flash Quotes
Boys
1st – Aden P Kelly (AUS) – 07:06
On his performance today:
"I was really excited for today. I even broke my personal best."
Girls
1st – Grace Campbell (AUS) – 07:34
On her next race goal: 
"I'll be going to states (state championships). I'm really excited for that."
On the weather:
"It was a bit windy. When I was coming back there was headwind so that was difficult."