THE Gold Coast is again set to be the stage for a Madison de Rozario gilt-edged performance in Sunday's Wheelchair Marathon. 
The amazing 25-year-old from Perth, who is now based in Sydney, used the Gold Coast as her canvas last year to paint a stunning picture of wheelchair racing success. 
She took the 2018 Commonwealth Games by storm, winning gold in the 1500m T54 and the women's wheelchair marathon and then returned in July to take first place, in the Gold Coast Women's Wheelchair Marathon. 
In between those two Gold Coast events, she also won gold in the women's wheelchair event at the London Marathon, the first Aussie to take this title. 
Those performances are the tip of the de Rozario iceberg of excellence. She competed at the Beijing 2008 Paralympics as a 14-year-old and has been 'wowing' the world ever since winning three Paralympic silver medals and seven World Para Athletics Championship medals. 
Her feats this year include a bronze in both the London and Boston marathons. 
Just behind her in Boston was another outstanding Aussie Paralympian, Christie Dawes. 
Dawes is aiming to continue on the road to hopefully her seventh Paralympics when she competes
on
Sunday
.
The 39-year-old from Merewether, NSW, has mapped out a busy 2019 as she targets Tokyo 2020. 
Dawes came in seventh (1:47:16) in Boston in April and has planned races on the Gold Coast (7 July), Sydney (September), Chicago (October) and New York (November). 
Her desire to forge towards a seventh Paralympics has been strengthened by the birth of her daughter last year and her solid recent form. 
Dawes will be returning to a successful hunting ground when she competes on the Gold Coast. She won here in 2000 and again in 2016 in a time of 1:43:45, which is still the race record.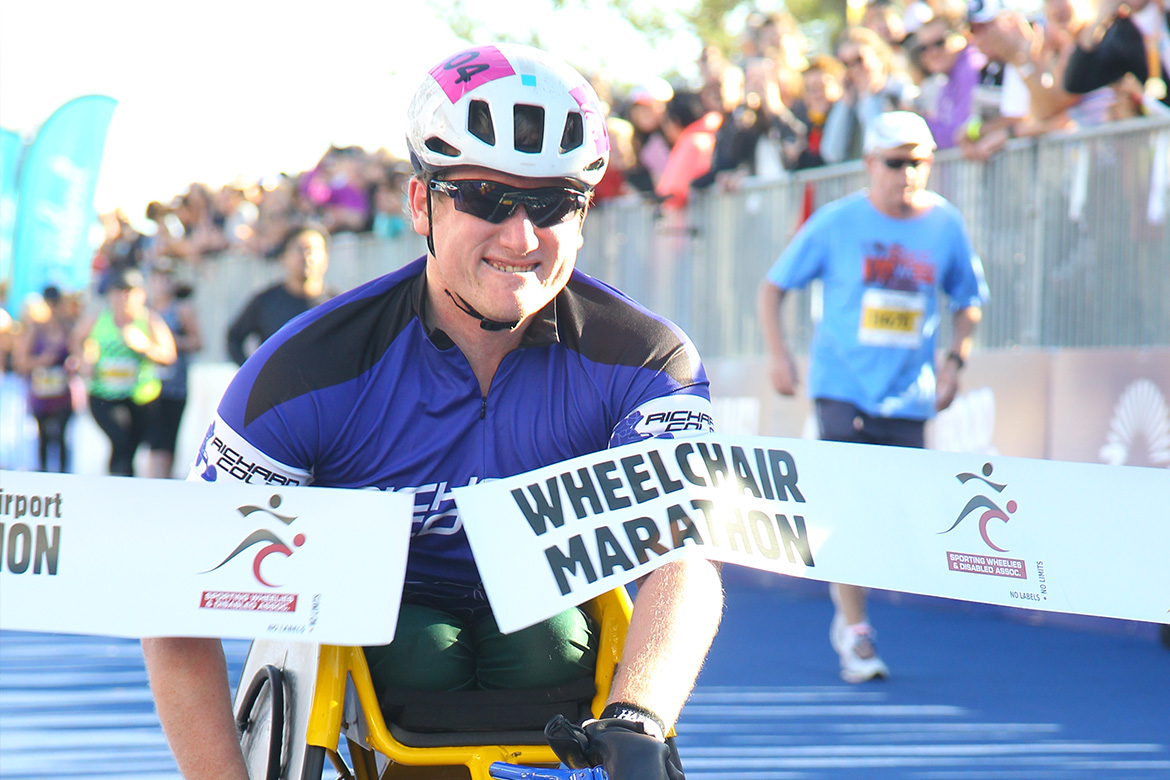 Richard Colman winning the 2017 Gold Coast Wheelchair Marathon
---
Four-time Paralympian Richard Colman returns to the Gold Coast with a guarded wish list. 
He wants to do well. He would love a second win here. However, he also knows that talk is cheap, especially across 42.195 kilometres. 
"I will be coming to the Gold Coast to test where I am with fitness and my health," he said. 
"I also want a really big hit out. I am feeling great at the moment. I raced in Switzerland recently and that felt really good. But with any marathon, you don't know how you are going to go until you are actually doing it."
The 34-year-old from Geelong has had a stellar international career that includes Paralympic gold (2), silver (2) and bronze (3), as well as six world championship and one Commonwealth Games medals. 
After achieving success across shorter distances (400m – 1500m) in recent years Colman has placed more of a focus on the marathon and took out the Gold Coast event in 2017 (1:46:15) and was second last year. 
Success in the Wheelchair Marathon would also help erase some lingering pain on missing out on last year's Gold Coast Commonwealth Games. 
"Those games were a real goal for me," Colman said.  
"Ever since it was announced that the Commonwealth Games were coming to the Gold Coast I had decided to push through for them. It would have been my final Games for Australia – a home Games farewell. 
"I wasn't selected for the Sydney Paralympics (2000) and there were no wheelchair races at the Melbourne Commonwealth Games (2006). So these were a home games, the one I wanted to race at. It was my target. 
"I almost made the qualifier, but was happy that one of the athletes I train (Sam Rizzo) did make the 1500m and finished sixth in the final. So, I felt really good in doing that." 
Colman will be challenged for the top spot on the podium by Bill Chaffey and Matthew Brumby.  
Chaffey is a five–time paratriathlon world champion who won the 2015 Gold Coast Wheelchair Marathon and has placed second on three other occasions. 
Brumby won the 2016 Ironman 70.3 World Championship Triathlon and had the honour of being named co-captain of the 2018 Australian Invictus Games team. 
Competitors in the Wheelchair Marathon and the Wheelchair 15km race all start at the same time, 7:15am.  
The 15km race is an ideal development event for young up-and-coming wheelchair racers and gives them the opportunity to compete alongside the elite of the sport.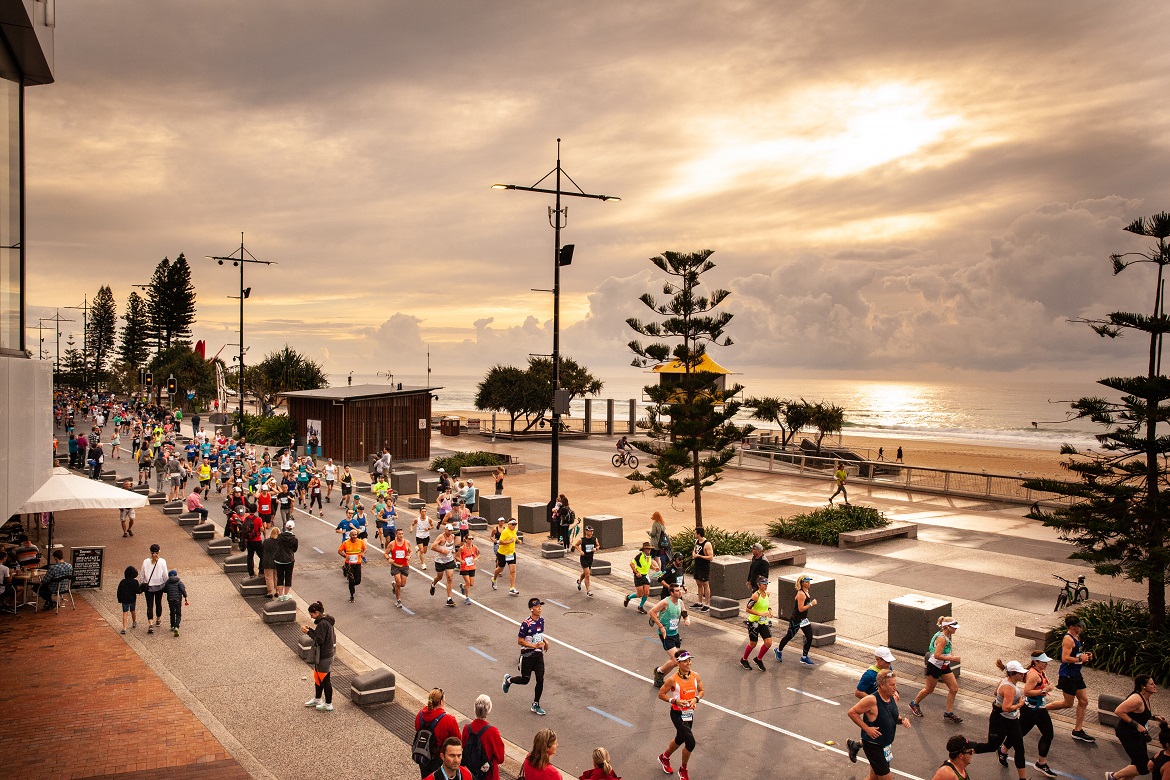 The 41st  edition Gold Coast Marathon will be held on 6 – 7 July 2019. 
It will feature eight races including the Gold Coast Marathon (IAAF Gold Label Road Race), Wheelchair Marathon, ASICS Half Marathon, Wheelchair 15km, Southern Cross University 10km Run, Gold Coast Airport Fun Run, Garmin 4km Junior Dash and Garmin 2km Junior Dash.  
The Gold Coast Marathon is organised by Events Management Queensland, a major event management company wholly owned by the Queensland Government as part of Tourism and Events Queensland.