This year's Gold Coast Marathon will be an important one for 33-year-old Gabriela Villavicencio as she runs the full 42.195km on 7 July to celebrate her newly-granted Australian permanent residency.
Facing fierce political unrest, and the threat of hunger, disease and crime, the now Mermaid Beach resident and her partner Patrick Castellanos left Venezuela to begin their 'new life' in October 2014.
Villavicencio will run wearing the Venezuelan flag during the race, wishing to bring awareness to all the Venezuelans whose voices aren't heard.
After years of studying English and working to receive her Australian permanent residency status, Villavicencio and partner Castellanos are proud to call Australia home.
"The Gold Coast welcomed us with arms wide open," she said.
Villavicencio believes running is not just about being healthy, it is her form of meditation.
"After a while the pain disappears, and I feel like I am in a car with the windows open. It's an amazing sensation," she said.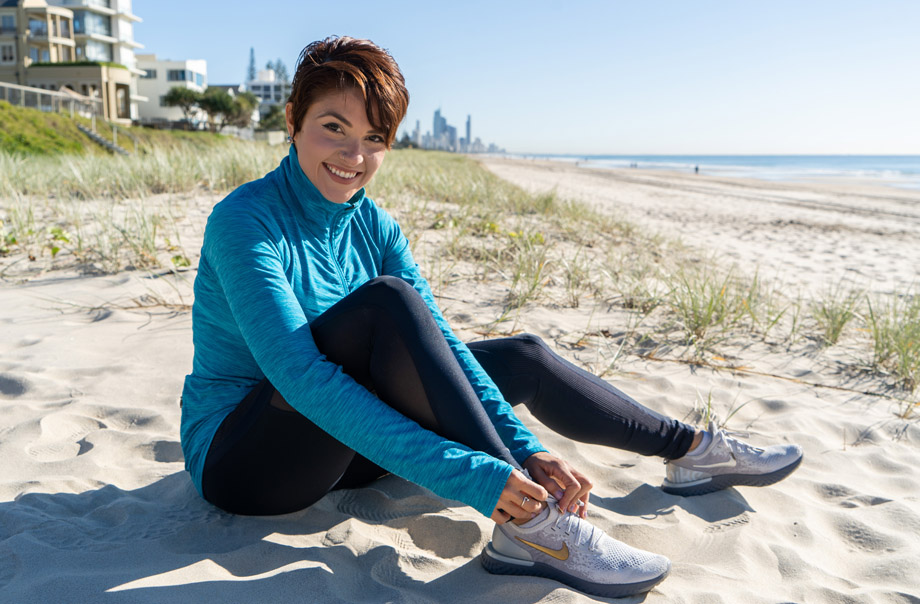 In early January, Villavicencio was feeling unsure of herself and wanted to renew her passion for life, she discovered that once she set about running everything in her life started to turn around.
"Everything started to work. I felt better; stronger… I got a promotion!" she said.
Villavicencio is excited for this year's event after watching the race each year since she arrived on the Gold Coast.
"Every year I would see people competing in the Gold Coast Marathon and think: WOW!" she said.
After encouragement from her partner and brother-in-law, Villavicencio participated in last year's ASICS Half Marathon.
"I was unsure, but they held my hand the entire way and we overcame it all," she said.
Villavicencio wishes to inspire anyone beginning something new.
"There are huge obstacles in life, but you need to keep going. Even if you fall you get up and keep going!"
The 41st edition Gold Coast Marathon will be held on 6-7 July 2019.
It will feature eight races including the Gold Coast Marathon (IAAF Gold Label Road Race), Wheelchair Marathon, ASICS Half Marathon, Wheelchair 15km, Southern Cross University 10km Run, Gold Coast Airport Fun Run, Garmin 4km Junior Dash and Garmin 2km Junior Dash.
The Gold Coast Marathon is organised by Events Management Queensland, a major event management company wholly owned by the Queensland Government as part of Tourism and Events Queensland.