Race Information

Distance
15km
Date
Sunday 2 July
Entries close
Entries are closed
Recommended arrival time
6:15am
Start time
7:15am
Minimum age
12
Entry fee (AUS & NZ)
$80
Entry fee (International)
$100
Cut off time
2 hours 25 minutes
Official GCAM17 merchandise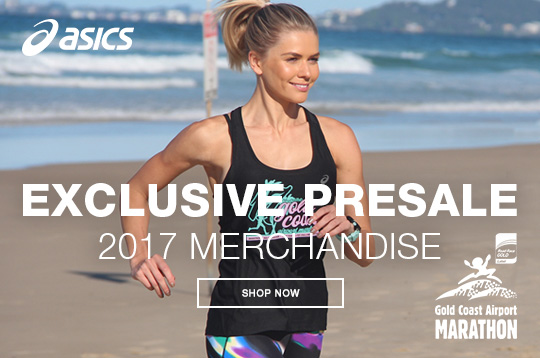 Purchase your Gold Coast Airport Marathon merchandise early this year at ASICS online.
Visit asics.com for more information.
Collecting your race number
All Wheelchair Marathon participants must attend the race briefing to collect your race number.
When you receive your race bib, please complete the Emergency Contact information on the back of the bib. View the Race Number Explanation Guide for more information.
| | |
| --- | --- |
| Date | Saturday 1 July |
| Venue | The Star Gold Coast, Broadbeach |
| Time | 3pm – 4:30pm |
ASICS Sport & Leisure Expo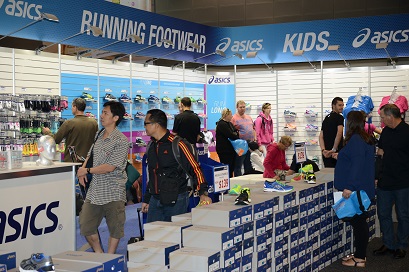 The ASICS Sport & Leisure Expo will be held at the Gold Coast Convention and Exhibition Centre on Thursday 29 June (4pm – 8pm), Friday 30 June (10am – 8pm) and Saturday 1 July (9am – 5pm).
The expo features the Check In Centre, over 50 health and fitness exhibitors and an information booth. It's free admission.
Visit ASICS Sport & Leisure Expo for more information.
Browse the Virtual Running Bag.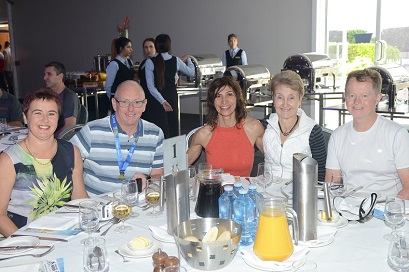 The Garmin Legends Lunch is an exclusive opportunity to rub shoulders with Australian running royalty as they help you prepare for your Gold Coast Airport Marathon race over a runner-specific buffet lunch.
The Garmin Legends Lunch will be held on Saturday 1 July (12pm Qld) at The Star Gold Coast in Broadbeach. Tickets are $50 and can be purchased when entering your race online or by logging into your existing entry via the link below. Hurry, ticket sales close 8pm on Thursday 29 June!
Visit Garmin Legends Lunch for more information.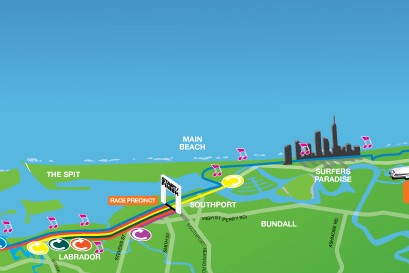 Wheelchair 15km participants will start with the Wheelchair Marathon.
The course will follow the first 15km of the marathon course and the finish line will be at the 15km timing point on the marathon course (approx. Fourth Ave, Burleigh Heads).
Visit course maps for more information.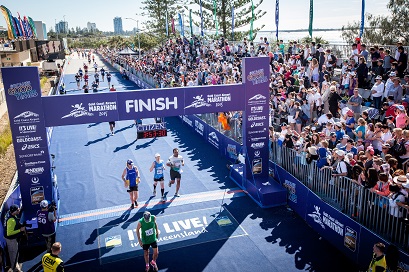 Before racing, please review the Wheelchair 15km cut off time policy, weather policy and race etiquette.
Visit Policies and Etiquette for more information.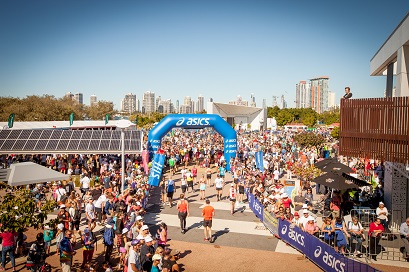 The Race Precinct is located at the Broadwater Parklands, Marine Parade, Southport.
It is where the start and finish lines are located and is the centre of all the action and atmosphere on race weekend.
Visit Race Precinct for more information.
Getting to the start line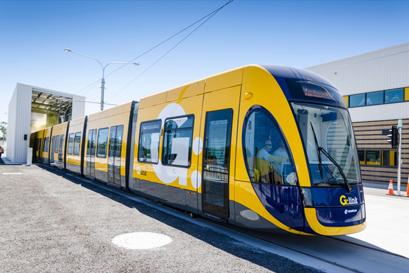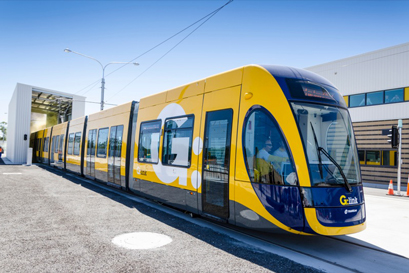 With huge numbers of people converging on the Race Precinct on race weekend, it is important to plan in advance how you will get to and from there.
Regardless of whether you drive and park, catch a bus or tram, get dropped off or walk if you are staying close by, ensure you give yourself plenty of time to get there.
Visit Transport for more information.
Community Guide, supporters and entertainment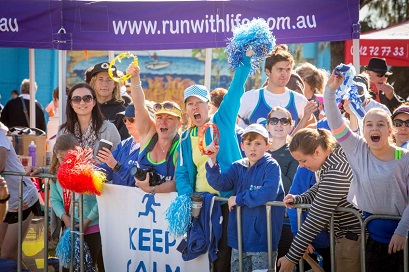 Tell your family and friends to line the Gold Coast streets from Runaway Bay to Burleigh Heads and encourage you to marathon glory.
Celebrate good times and soak up the thriving atmosphere with live local entertainment at various vantage points along the 42.195 kilometre course.
Visit Supporters for more information.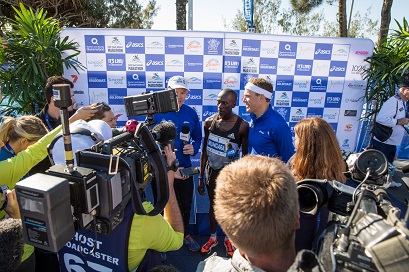 Tell your friends and family to can join you on your journey via the live webcast hosted on our website, Facebook and YouTube on Sunday 2 July as well as television, radio, online and social media.
Follow or join the conversation using #GCAM17.
Visit Audience Guide for more information.
An iTaB is a personalised medal insert, engraved with your name (maximum of 30 characters) and net time that fits neatly in to the back of your finishers' medal and is designed to take the place of traditional medal engraving.
An iTaB can be purchased while completing your registration for the Wheelchair Marathon. The iTaB will be produced and posted to you once results have been confirmed.
Visit iTabs for more information.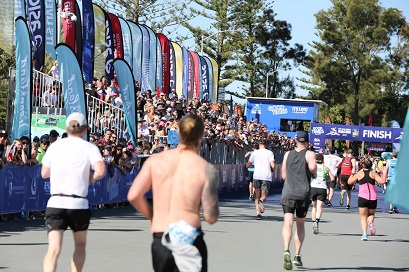 It's time to check out your good times and see if you achieved a personal best or how you fared against the other runners in your race. You can also print off your finisher certificate, share your result socially and purchase an iTaB.
View 2017 results
View past results including previous winners, course records, age category records, 10, 20 & 30 Year Club, top 10 performances and Australian All Comers records.
Visit Results for more information.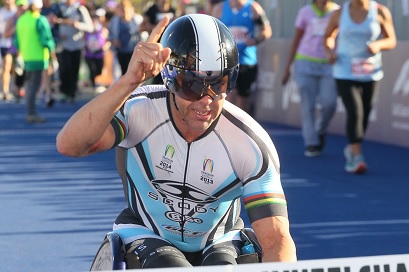 Marathon-Photos.com is the official photographer of the Gold Coast Airport Marathon.
Celebrate your run by viewing and purchasing your race photos. Be notified when your race photos become available by completing the online form.
Visit marathon-photos.com for more information.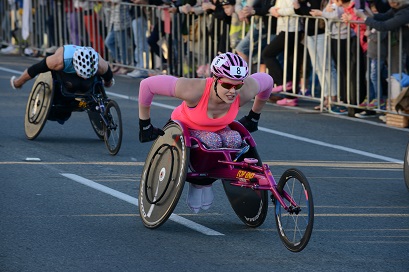 Please note no hand crank cycles permitted. Race chairs only.