Keep your eyes open on the Gold Coast Airport Marathon course and you may run into some marathon legends, local celebrities, sporting stars and elite athletes.
Andy Minahan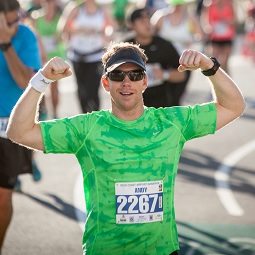 Tourism and events professional inspiring the world to experience the best address on earth. #thisisqueensland
Trent Morrow
'Marathon Man' is gunning for the record of most number of marathons run by an Australian when he attempts number 313 in the Gold Coast Airport Marathon.