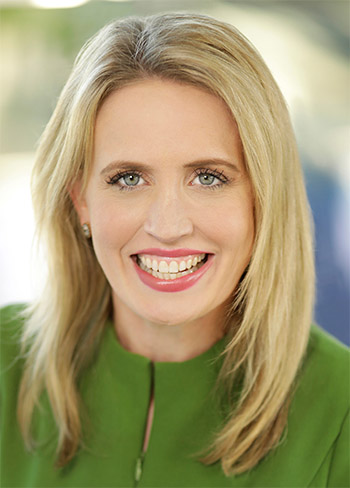 Message from the Minister for Tourism Industry Development, The Hon Kate Jones MP
It is my pleasure to welcome you to the 2019 Gold Coast Marathon, Australia's premier road race.
Each year the Gold Coast Marathon attracts thousands of competitiors from across the globe – an unprecedented popularity that has resulted in the 2019 edition expanding to allow an additional 1,500 runners to lace up and take part in the 42km event.
The Gold Coast is a spectacular sporting and holiday destination with major events like this crucial in promoting the state's beautiful destinations, driving visitation and supporting local jobs.
This event is part of Tourism and Events Queensland's It's Live! in Queensland events calendar, worth $800 million to the state's economy.
Congratulations to organisers Events Management Queensland and all involved in delivering another successful event – the Gold Coast Marathon truly is getting bigger and better each year.
For those visiting the city, I encourage you to explore the diverse tourism experiences on offer throughout the region, from its golden beaches and lush hinterland to its world-class dining and theme parks.
The Hon Kate Jones MP
Minister for Tourism and Major Events
Welcome from the Mayor of the City of Gold Coast, Cr Tom Tate
The Gold Coast is known for its diversity and that's a key factor in the success of the Gold Coast Marathon, still running strong after four decades. 
With continual enhancements as we head into this year's 41st edition, this is without doubt the premier road running event in the southern hemisphere and has a deserved reputation as one of the most prestigious marathons in the world. 
Not only is the course one of the most visually stunning, but its marvellous combination of flat terrain with cooling breezes and mild temperatures enables well over half of all runners to achieve personal best times each year. 
This brilliant series of races is quintessentially Gold Coast because it caters for everyone who really wants to have a go. From the young to the young-at-heart and the ultra-fit athletes to those not fully able, it is an experience enjoyed by people who visit from all over the world. 
The event's website offers a host of great tips about how to get the best out of your ability ranging from nutrition to fitness and conditioning – it's a must-read! 
With a track record for professional organisation that is second-to-none, this event holds the coveted IAAF Gold Label endorsement. This will be the 5th year we have held that certification and it ranks us alongside other outstanding marathons including New York, London, Boston, Chicago and Tokyo. 
Around 27,000 participants will challenge themselves this year to capture memories for a lifetime as they race alongside our famous surf beaches and the Broadwater. 
And, as we know, there are very good reasons why Gold Coast enjoys its status as a global tourist destination. We love to show our visitors a good time with outstanding natural attractions and diverse entertainment, arts and culture and a dining scene that is one of the most vibrant in the nation. 
We would love to make you welcome and I hope to see you here! 
Cr Tom Tate
Mayor, City of Gold Coast