2023 Gold Coast Marathon Medals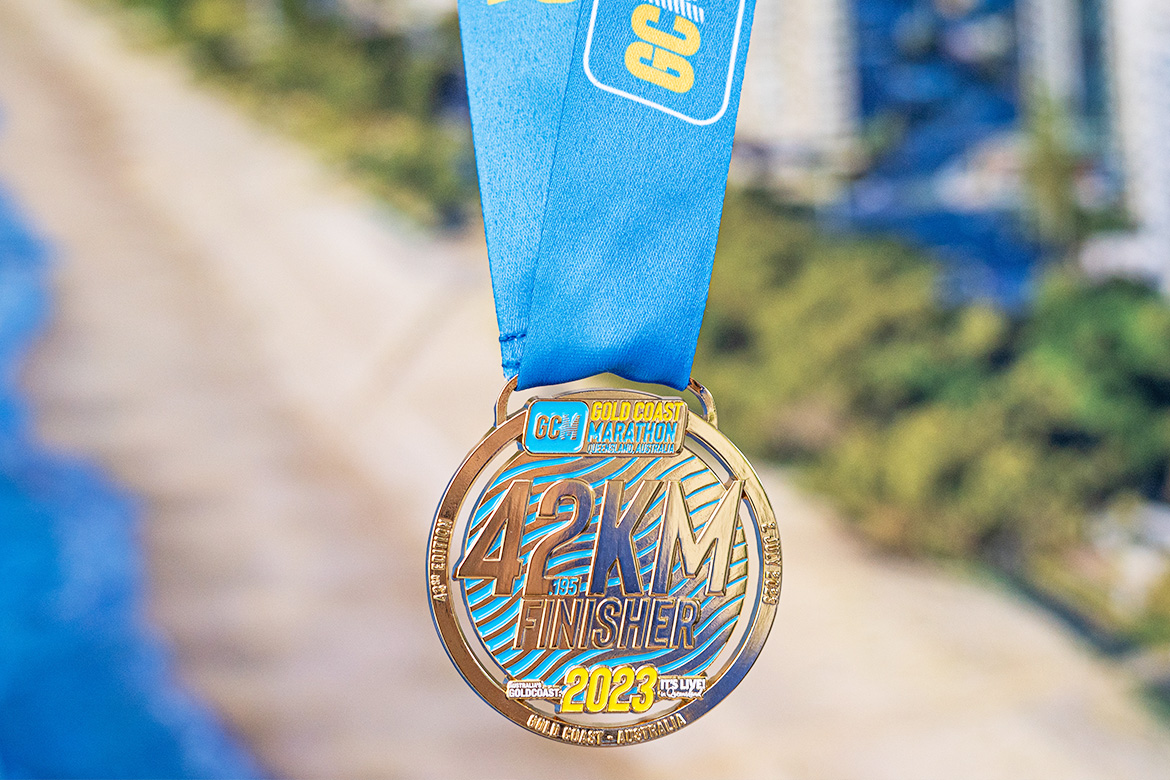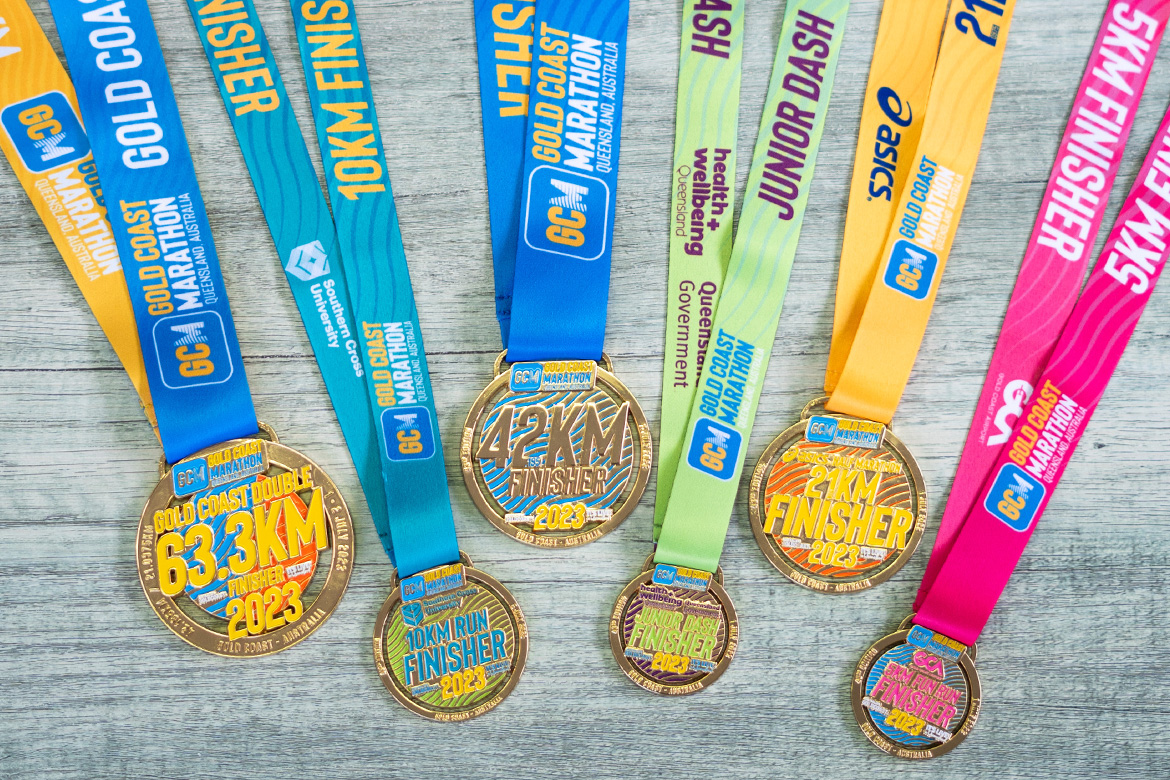 Over 24,000 Gold Coast Marathon powered by Chery entrants received one of our stunning 2023 Medals. They were bold and bright and reflected the passion and energy of this year's event and depicted a very distinct Gold Coast design.
The new branding adopted an abbreviated version of Gold Coast Marathon with a strong and straight angled GCM depicting a fast and flat course. The inner gentle wave design reflects the events scenic, coastal location.  The blue and gold sum up the colours of the city, the bright gold of the sun and glittering blue surf, synonymous with the Gold Coast.
We can't wait to bring you a new design for 2024!