For months you've carried out your Gold Coast Marathon plan of attack to the letter. You're in peak physical form; raring to go. But how do you handle the actual race day? What can you do in the final hours to ensure you actually enjoy the challenge, while getting as much out of the day as possible?
A good man to ask is Pat Carroll. An ambassador for the Gold Coast Marathon, he's also a four–time winner of the race: 1983, '84, '88 and '97. He's a three-time Commonwealth Games marathon representative and a top-eight finisher, and was the '88 and '89 Australian marathon champion. What he doesn't know about marathon race-day prep isn't worth knowing. Enjoy your lesson.
One week to go
One of the reasons we run is because it makes us feel good. The negative about easing back on your running is people aren't getting their fix; they start getting a bit edgy. So keep running, but reduce the amount you do. The weekend warriors may knock it back to three runs the week of the marathon. Still keep active, even if it means going for a nice, relaxing walk on your rest day.
The most I would suggest that anyone runs the week before a marathon would be an hour and a half on the Sunday before. Then on the Tuesday do a light speed session, a one-hour run on the Wednesday, say a 50-minute run on the Thursday, and then no run on Friday and Saturday for a Sunday marathon.
What to eat
Rightly or wrongly, I never liked to run with much in my stomach; I found it hard to take a lot in. I always just had a couple of pieces of toast and a coffee. This was pre-the nutrition that's available now. These days I suggest to people that they have an energy gel when they wake up. Have that with water, and maybe also a couple of pieces of toast, with a light spread of jam or whatever, and a black coffee. Have that an hour and a half before the marathon. That should be sufficient enough.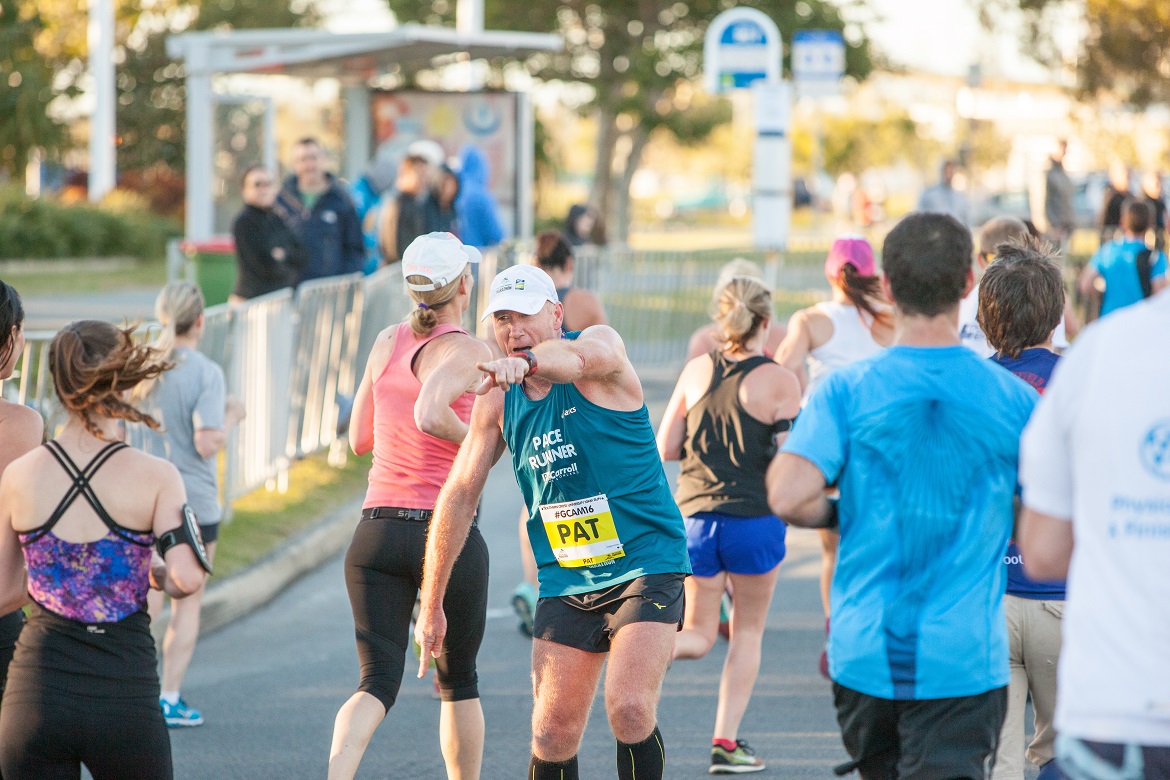 Pat Carroll recommends staying active in the week leading up to your marathon even if it means going for a relaxing walk
---
Don't think about it
When you're fired up for a marathon, you have all this adrenaline going through you, you're a bit edgy, little things may upset you that normally wouldn't, because you're just so focused on the big day. The marathon is something you spend a lot of energy preparing for. Then the big day finally arrives: you're like Jeff Horn hopping into the ring. A marathon is no different. There is a fair bit of pressure. The night before, as cliche as it sounds, most people aren't going to sleep much because they're thinking about the next day. So just be prepared for that.
Looking back on my career, it did start to get the better of me in my elite career, the race day: the anxiety, adrenaline. I often found I was a little bit wasted by the time I got to the start line. So I invented a bit of a trapdoor in my brain so that if any thoughts of the race started circling around or entered my mind about the marathon, I'd just close the door and think about something else; the implications of thinking about it would start to engulf me and make me feel anxious. When you're out on your solo long runs or whatever, that's when you think about it.
And don't talk about it
I used to travel with Steve Moneghetti and Rob de Castella. We'd run events like World Cross Country and the Commonwealth Games. We never used to talk about running. We'd socialise on the days leading in, on the morning of, but not once would I have had a conversation with any of them about what they were going to do in the race or how they were feeling about it or whatever. In a way, we were just sort-of chatting about general crap. Just taking our minds away from what was about to come. We'd play cards, muck around, do stupid kids' stuff … grown adults acting like kids. What we were actually doing was trying to take our minds off what we were about to get into. We all knew deep down that once that gun went off, we were into it. That's when the mongrel comes out. That's when you put everything into play.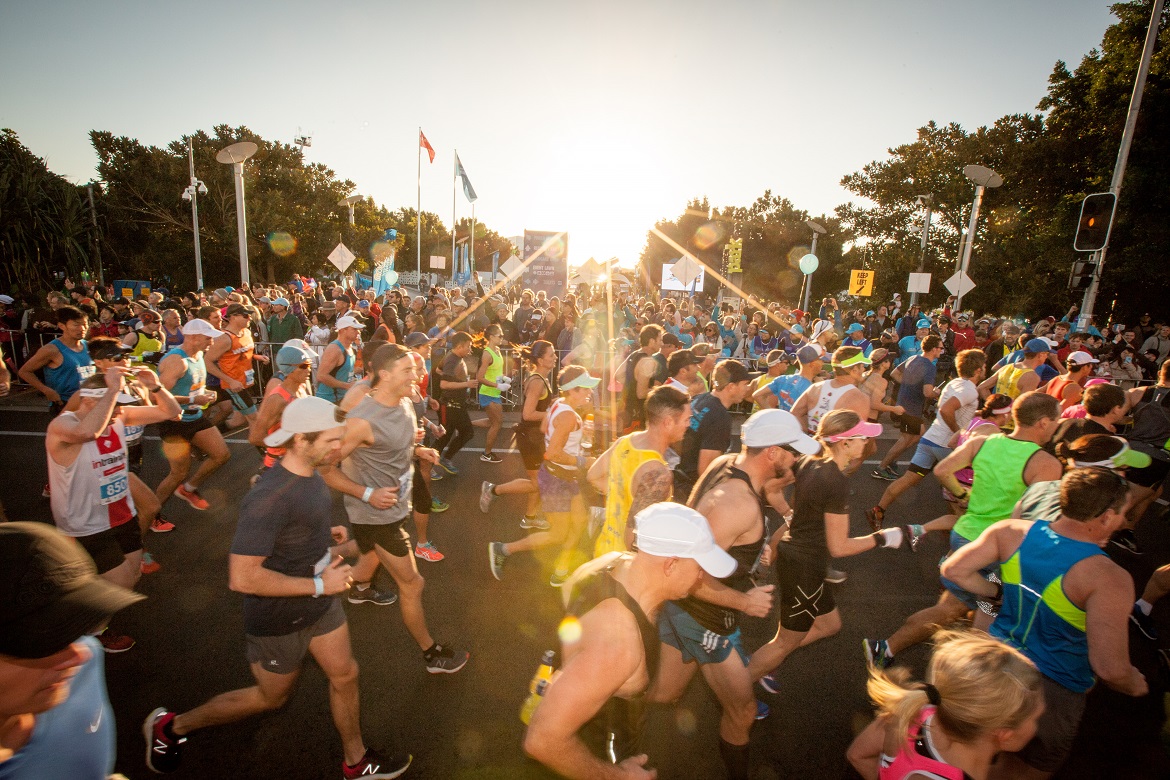 Pat Carroll recommends going for a light 5 – 10 minute jog in an area away from the race precinct the morning of your marathon
---
Alone time
On race day before a 42km race, I would go for a light 5-10 minute jog. I'd do that in an area away from the race precinct; somewhere quiet, just to be alone. I'd involve some short sprints to pick the pace up, walk back, do another short sprint. When you go for a light jog, it helps you identify any tightness. You can then stop, stretch your calf, hamstring or quad and then jog again. It's a bit like dialing into your body and just making sure everything, including your breathing, is fine.
At the top end you're running close to three minutes per kilometre. It's hard to do that with no prep. The warm-up pumps you up a bit, gets you ready, gets you fired up, puts you in the zone. For me, the warm-up's psychological benefits possibly outweighed any physiological advantages. Obviously you're not going to get any fitness out of it, it's just an opportunity to think about what you're about to do.
Race tactics
With the marathons at the top end, you're either going for a win, or you're going for a time; depends on what opposition you're up against, and what sort of shape you're in. At the end of the day, most elite marathoners have a very strong feel for what they're capable of pace-wise. When the gun goes off, you have an idea of what kilometre pace you're going to be maintaining throughout the 42km. If you're in a very competitive race and the gun goes off and half-a-dozen guys just tear off down the road at some ridiculous pace, you just know yourself that's not sustainable – you just can't do that. So sometimes you have to literally run your own race.
If you're in another marathon where you're the favourite and better than the other runners and you just want to go for the win, it's more than likely you'll be feeling pretty much in control from when the gun goes off because you're going to be running slightly within yourself. So it really depends on the runners you're up against.
Pat is a four-time winner of the Gold Coast Marathon (1983, 1984, 1988 & 1997) and an event ambassador. He is the Australian half marathon all-comers record holder (1:01:11) and three-time Commonwealth Games Australian marathon representative. The retired athlete resides in Brisbane where he operates his business Pat Carroll Online and Onland. Pat offers people of all ages and abilities specialised training programs across all distances.